Pages
Categories
Contributors
Recent Posts
Recent Comments
Recommended
Archives
Right now, the massive rock festival "Rock in Rio" is going on in Brazil. The New York Times sent a reporter there, and as if to illustrate the almost metaphysically tortured relationship between rock and roll and religion, the reporter, Simon Romero, chose to open and close his report with a (humorous) Christian contestation of the event, including the choice quotation you see up above. The story is here.
Can it be twenty years since Guns N Roses played Rock in Rio? Kurt Loder's report shows why there is indeed reason to declare a pastoral emergency at the festival: Slash is playing Morris Albert's "Feelings" backstage.
httpv://www.youtube.com/watch?v=-o3NY8ojRbI
I have trouble filing this one under "secular liturgy". A sign I am getting old?
Tommy Beaudoin, Hastings-on-Hudson, NY
For the Jewish New Year…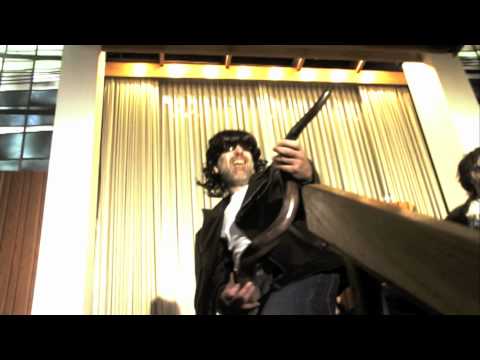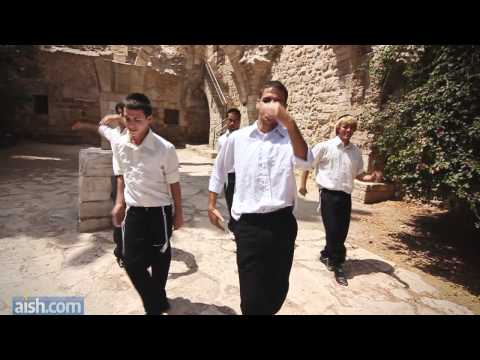 Plus this catchy tune and video.
For interested readers, I have a new chapter in a book published last week. The book is Religion, Media and Culture: A Reader, edited by Gordon Lynch, Jolyon Mitchell, and Anna Strhan (Routledge, 2011), a collection of research drawn from a series of seminars at Oxford University on the state of the questions and the edges of new research for those who work at the intersection of religion/theology/spirituality and media/popular culture.
The book is divided into studies of "Religion, Spirituality and Consumer Culture," "Media and the Transformation of Religion," "The Sacred Senses," and "Religion and the Ethics of Media and Culture."
My chapter contributes to that concluding section, and builds on my earlier attempts to think through the theology and the ethics of the practice of religion research, to test critically how research might be rendered a spiritual exercise, such as a chapter on the theological study of teenagers in my book Witness to Dispossession: The Vocation of a Postmodern Theologian (Orbis, 2008), and a chapter on the ethics of theological interpretation of popular culture in Between Sacred and Profane: Researching Religion and Popular Culture (ed. Gordon Lynch, IB Tauris, 2007).
My chapter in the new book, Religion, Media and Culture is titled "Everyday Faith in and Beyond Scandalized Religion." I argue that when theologians account for their relationship to the histories of violence in their communities and traditions, such as (for me) the history of abuse of children and teenagers in the Roman Catholic tradition in which I was raised and theologically trained, then the question of how one integrates a responsiveness to that violence into one's work is essential if theology is not to become a decadent exercise.
This ethic specifies a particular register for theologizing: I argue that "theologians can highlight Christianity's inventive power for both making and domesticating persons out of cultural materials. The theologian may focus on how Christianity orchestrates identities in an historical way, in its capacities for both courage and decadence opening space for our awareness of new habitations." This entails, I suggest, "treating Christianity not as pure discourse directly representing untainted revelation, but an ever-new site for historically mongrel, but always contested, forms of experience, an assemblage of cultural materials out of which come innumerable pathways offering to be taken up as 'traditions' of Christianity, depending on the needs of the present of the rhetors for whom the appeal to a tradition is necessitated."
I am grateful to the R&T community for helping me keep the significance and complexity of these questions in the forefront of my thinking for the last several years.
Tommy Beaudoin, New York City
As we enter a new era of religious rhetoric in the upcoming election year, I am reminded at some of the mythical vernaculars which get exhumed almost every time politicians run for office in this country. In an essay by Wade Clark ROOF (titled American Presidential Rhetoric from Ronald Reagan to George W. Bush: Another Look at Civil Religion), American civil religion is examined while taking on the myths of "one nation under God," the "Chosen Nation" and the timeless classic of "Manifest Destiny"; in other words, it is our "destiny from God" to be the nation from the most High. But as ROOF reminds us, "Myths are the means by which a nation affirms its deepest identities and frames its rationale for political action; they are elementary, yet profound…" (p. 287 in Social Compass 2009; 56 [2]). Therefore, these simplistic ideologies get woven into the fabric of social DNA and become things that people will die for; and kill other for as well.
We find ourselves—meaning the Christian audiences of the U.S.—at a crossroads of sorts. The religious rhetoric coming from the conservative right is at times frightening; laws changed for the "morality of God" and/ or laws put in place to "serve God" better.  These types of crowd pleasing statements are interesting as we look at socio-religious structures within America. For example, sociologist Neil J. Smelser convincingly argues (2004: 276-9) that fear of an external threat in a setting where God and country are closely aligned is powerful in reinforcing a Manichean-type morality, or tendency to frame conflicts with other nations as essentially a struggle between "good" versus "evil." (Chapter titled "September 11, 2001 as Cultural Trauma" in the edited book Cultural Trauma and Collective Identity.)
I believe this creates a dangerous quintessence for the non-critical worldview person (which so many churches seem to have these days), which blurs the lines between church and state. Thereby creating easy escapes into the excuse for more violence and senseless killings of people groups deemed "evil."
Hip Hoppers call this out. At the root of Hip Hop essence and culture is the power and strength to call out authority and question authoritarian powers that have, historically, been non-trustworthy and continually lied to the public; particularly the urban public. Once again, Tupac brings some very interesting thoughts on these types of issues. In a raw and unedited manner, Tupac presents a theology of culture in an unapologetic modus; he is able to cut into the depth of the issue and see it for what it truly is.
In this clip Tupac breaks down these elements of religious rhetoric and asks the question of how God can connect to him and people like him without all the dogma, caricatures, social accolades, and misinterpretations of scripture.
Take a listen. (Please note, there is language that some might deem as profane and/ or offensive. For those who do find it that way, please try to look beyond the obvious offense and look into the context and meaning of what is being said.)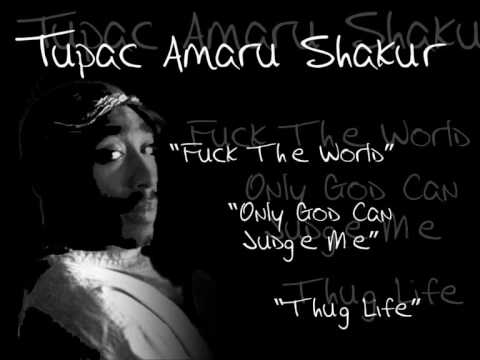 I was walking by yet another Iggy Pop ad yesterday. I think it is for car insurance. The billboards, like the TV spots, feature a haunted looking Pop, in a "conversation" with a puppet doppelganger of himself- a miniature twin who chides him for his poor choices in past coverage matters, telling him that he is wasting time.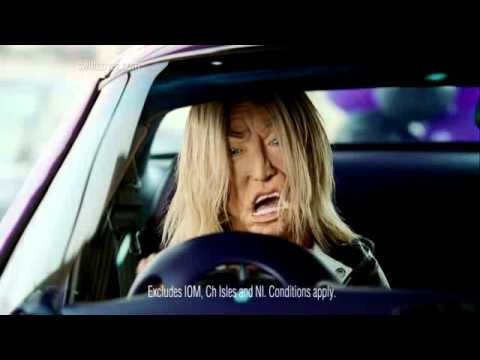 The ad is both perfect and the definition of horror. Perfect, as Pop once told Manchester luminary Tony Wilson that…"the ONLY REASON" he was allowing anyone to interview him was so he could get his "face on more screens…my name in more papers and in more print…and to expand my fame…also, to…increase my financial power."

I am totally understanding and supportive of musicians getting paid, spreading their talent. I do not believe in the proverbial "selling out."
It is almost frightening how Pop's 1977 interview foreshadows the now ghastly literal hollow figure he has become. It is said that Ian Curtis killed himself while listening to Pop's legendary album, "The Idiot," a seeming perfect title in countless way. How will this mythological piece of the Curtis legend hold up in light of the mocking Pop of late? Pop seems to be making fun of the rock persona, an idea that he helped create. I can not help but think that me, Curtis, anyone who has rocked out to "I Wanna Be Your Dog" was somehow had, believing in his "authenticness" while truly laboring under the agenda of his own admitted want for cash. Or simply is there not a market for ageing punker, in a media where the "27 Club" is a brand in itself.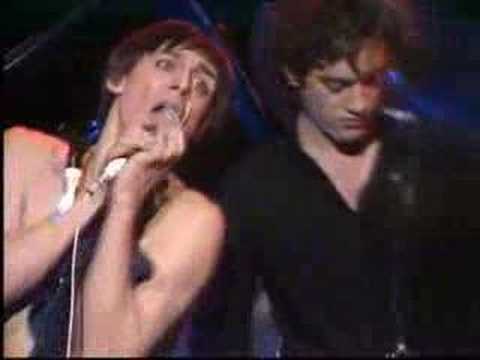 – Jennifer Otter
As a researcher focusing on Joy Division and lead singer Ian Curtis, I have a google alert set for key words associated with the band and the iconic front man. The other day, I was "alerted" that a new page had been created on a social networking site- literally called "Ian Curtis Died For Your Sins." Of course, I immediately clinked on the site- I was curious and intrigued to see what "sins" Curtis had taken his life for, according to the site. Not surprisingly, the page was more of the same rhetorical rhapsodizing about the greatness of Joy Division, in-fighting about best songs, and the general nostalgia, even from those that were not even born when Curtis killed himself in 1980.
On the same day, I received another e-mail. This one is from my literal first friend that I made when I came to the UK. He is a veteran punk, a local in the Northern rock scene and has worked at the Macclesfield Cremetorium for over 30 years. He actually buried the cremated remains of Curtis. Since I have been working on my PhD, he has been incredibly helpful, connecting me with fans who make sonic pilgrimages to Ian's grave. His e-mail illustrated the two co-existing renditions of Ian. He wrote:
Young girl came in last week, I happened to be in the downstairs office, she was looking for the kerb [the gravestone of Ian], looking for inspiration, she'd been given a task by her college to do something on Curtis, who'd she never previously heard off, she didn't like the music, couldn't find anything in the lyrics so was coming to the 'shrine'.
On one hand, the canonization of Curtis by a faceless co-hort in the spaceless internet. On the other, a real time young student, who sees him as yet another "historical" figure. Both cases dehumanize Curtis. His humanity was / is the main driving force of his lyrics, his delivery and the myth surrounding him. By stripping this key element of who and what he was away, what are we left with? Maybe we only care about the image, the 'shrine' as the young student said- not the substance.
– Jennifer Otter

Even though the song began as graffiti on the apartment wall by Bikini Kill's Kathleen Hanna after a double date with Dave Grohl, Kurt Cobain, and the "over-bored and self-assured" Tobi Vail, who wore Teen Spirit perfume, Cobain said that Smells Like Teen Spirit was ultimately an attack on the apathy of his generation in the 1990s. As I point out in my book Your Neighbor's Hymnal: what popular music teaches us about faith, hope and love, Cobain admitted in interviews that the grand irony is that this great anthem of the grunge movement was musically structured as a '70s pop-rock song—the guitar riffs are taken directly from Boston's More Than A Feeling. Set to a standard power four chord progression in Fm, Cobain's theological genius lies musically in never settling on a major or minor resolve, pushing the standard power chord riffs through with a layering of suspended open chords.  Like listening to someone practice the scales on a piano and never resolving to the last note, Cobain's now classic "chunk, chunk… chunka chunka, chunk chunk" opening backed by Krist Novoselic's bass runs and Dave Grohl's frantic attack of the drum kit opens the world, clears out distraction, yet never completely answers the pain and anguish it pointedly and passionately identifies. This is many ways was the tragic genius of Kurt Cobain:  the simple fact that he spoke such truth loudly and yet, rather than embracing hope, chose to freefall into an all-too- honest despair that many don't have the courage to admit lies growling like a caged animal in the pit of many a soul. His now infamous suicide note stutters with concern:
The fact is I can't fool you. Any one of you. It simply isn't fair to you or me. The worst crime I can think of would be to put people off by faking it and pretending as if I'm having 100 % fun. Sometimes I feel as if I should have a punch-in time clock before I walk out on stage. I've tried everything within my power to appreciate it, and I do. God, believe me I do but it's not enough.
As the band's name itself attested, Nirvana strove for authenticity in a world of corporate bands that were more concerned with product placement and being the "emo" soundtrack for new Audis. But even for the idealist Cobain, entering the mainstream fray  – that of big money, huge exposure, massive stadiums filled with would-be disciples in fifty-dollar t-shirts with his picture on them, chanting the lyrics he wrote under a bridge in Aberdeen, Washington, when he was kicked out of his house—inevitably meant an Icarus-like rise and fall. This should not be such a surprise. Waking up each morning and facing both the shadowy reminder of the ideals you professed and the stark reality of what you have become would be dissonance enough for anyone. But as with the myth of Icarus, the higher the flight on waxen wings, the greater the fall.
I am sad that Kurt Cobain's life and death has become so iconic as to verge on cliché; it not only cheapens the tragedy but removes some of the responsibility we as fans have for the life and death of those we venerate through our iPod downloads and t-shirt choices. I am reminded that as Icarus began his naïve ascent toward the sun, his father Daedalus screamed for his return to the earth, that his life made sense with his feet on the ground, that he was created for the earth and not for the air. As Kurt closed his suicide
David Samuels wrote an interesting essay last May for Harper's Magazine, titled "Underachievers Please Try Harder," about his experience of indie rock during an "All Tomorrow's Parties" festival in England in December 2010. I have been thinking about some passages from Samuels' essay, because they register so well some larger currents in the rock/theology interplay.
Like many today, Samuels takes important cues for his everyday life from popular music. "My own experience of the world," he writes, "has been shaped as much by pop music as it has by people, a fact that I recognize without understanding what it means or where it will lead me. The fact that pop songs don't have plots the way movies and novels do is a source of drift and disquiet in my life, as I suspect it is in the lives of other people who love rock music at the expense of more traditional art forms. I pay close attention to the lives of the artists who have made it into their forties while singing about longing and doubt, and who have replaced the youthful promise of transcendence with the consolations of pop craft."
Ok, wait. It is not clear to me why the latter is a "replacement." Is transcendence edgier and craft more settled? Today I taught a class on Protestant theologian and philosopher Friedrich Schleiermacher's (1768-1834) understanding of practical theology. He argues that practical theology (in contrast to historical theology and philosophical theology) is the theological domain that develops "techniques" or "rules of art" for pastoral practice, drawing on the insights of philosophical and historical theologies with reference to contemporary concerns that emerge in church life. Schleiermacher is not alone in arguing that "craft," or wise practice, or theological savoir-faire, is not an add-on to the "yes" to transcendence but can indeed facilitate that "yes." When in the presence of one who really knows how to deliver a sermon, offer counsel, or teach, we really can be taken to a new, sometimes even permanently new, place, whether alone or together. I might add that craft can be its own transcendence — one "toward" or "within" history and materiality rather than itching to escape it.
Anyway.
In "Underachievers," Samuels displays sensitivity to the way that (ambiguously) sexual imagery in
I recently watched the 2006 film About A Son.  For those not initiated, the movie features audio interviews between Nirvana lead singer Kurt Cobain and journalist Michael Azerrad over pictures and short snippets of videos featuring Cobain-specific places (such as his hometown of Aberdeen in Washington).  I am a huge Azerrad fan, having read his book Our Band Could Be Your Life several times, and utilized it as a key text in various courses I have taught.  Yet I did not have high hopes for the movie.  I thought it would be very difficult to capture the ode de Cobain by just listening to his meditations on life for an hour and half while the screen was filled with a random pastiche of images.
I came away deeply moved, actually in tears, by the end of the film.  I have to say, hats off to Azerrad again for an amazing interview.  As the twenty year anniversary of Nirvana's Nevermind bears down upon us, it is easy to forget the importance of the album, and the overall impact of Cobain, at the time when the whole "grunge" movement happened.  I remember getting Nevermind while a student at UC Davis.  We played it over and over in the cafe where I worked.  It was "our" thing- it was as if SOMEONE had finally put to music the seeming desolation of living post-Reagan / post-flower power.  Everything cool and meaningful, like protesting, free love and anti-war, had already happened.  We were left with the fear of AIDS, nuclear fall out and the cold war.  Through Nirvana, Sub-Pop records, Riot Grrrls, suddenly, there was a shimmer, a slight, tiny, barely visible thread of hope.  THINGS COULD CHANGE.  One night about six months after the album came out, my best friend and I crashed a fraternity party.  Loud, drunken "brothers" were moshing to "Smells Like Teen Spirit."  I felt like I had been robbed of something and someone who was quintessentially mine.  Yet, after a couple seconds of rage of MY thing being co-opted by the seeming masses, I jumped in and began pushing bulky dudes around.  We were all united, for the three minutes the song blasted from the loud speakers.
Listening to Cobain's disembodied voice, describing feelings of isolation, pain over a parental divorce, and the saving / healing powers of punk rock brought me immediately back to being that late teen / early twenty something, who felt so confused and angry, with no one to really illustrate how I was feeling.  As an avid fan of The Smiths, Morrissey's lyrics captured my loneliness.  Cobain, however, captured the frustration in his song writing, a longing for upheaval, confrontation and movement.  The movie closes with a shot of Cobain, looking directly into the camera.  It made me feel that, as a card carrying member of the now seemingly defunct Generation X, we have let him down.  What happened to the revolution?  What became of the politics in rock and roll, of music, and musicians, being the proverbial canary in the coal mine for change, ideas and collaberation?  For an instant, in the early '90s, it seemed as if things could really have a major shift, as if "our" time had come.  As the screen is filled with the haunting eyes of Cobain, it is as if, again, for an instant, I saw myself as the punk kid who thought people could be united through music.  As I sit down to watch another evening of X Factor here in London, I feel as if I have let down the legacy of Cobain.  It is almost as if he did die so that I would not have to confront the junk food TV / music consumer I have become.  Not to say if Nirvana had continued, there would not have been Britney, N'Sync and the rest of the interchangeable personas that the late 1990s had in store for the unsuspecting public.  It is to say, I do not think there will ever be another chance, at least in my life time, for a cultural tidal wave via music icon, to deeply make an entire generation stop, confront and question.  That is what I miss the most about Cobain.  That is the ghost I am haunted by.
The news that REM has decided to conclude their life as a band is a pretty big deal for anyone who has paid any attention to pop and alternative rock over the past three decades. A remarkable creative force in contemporary music has gone silent.
This news had me thinking today about my favorite REM songs. Among them are "You Are the Everything," and its pleasure for me is thoroughly theological (which, please know, means among other things: soundly material, or sounding the material for its now consoling, now uncanny "more").
"You Are the Everything" has, ever since I first played it again and again on cassette in late 1988, letting its plaints ply my brain, through the headphones, with reverie about "the all" present in "the particular," or, let's get more specific, "the Everything," present in "she" who "is so beautiful" — this song has been one important artifact in my thinking about feeling the specifics of my ordinary life and loves ("this kitchen," "the back seat," "the stars") as potential doors to a gracious infinity. "Here's the scene," Stipe sings. Could it be, could it really be, "here's the scene"? Can this really be said of that in which "the everything" is present? Well, I'll take more of that, please.
httpv://www.youtube.com/watch?v=_Zn2rHPCyTU
Tommy Beaudoin, Hastings-on-Hudson, New York
Next Page »