Pages
Categories
Contributors
Recent Posts
Recent Comments
Recommended
Archives
R&T readers, please don't forget that we would appreciate your vote for our panel of some R&T contributors for South By Southwest (SXSW) 2012 — if, that is, you think it's a worthy idea.
See this recent post by David Nantais for details.
TB
When traveling to either Oxford or Cambridge, it is customary to use elevatory language: one goes "up" to those towns, no matter whence (ahem, "from wherever") one comes.
So today I am "going up" to Oxford to deliver a paper comparing the musicological conservatisms of Charles Wesley and Joseph Ratzinger. Much more exciting than my paper, however, is the conference of which it is a small part: Christian Congregational Music: Local & Global Perspectives. Ethnomusicologists and theologians, historians & liturgists are gathering to discuss the interrelations of theology and music, the interweavings of religious and cultural identities, practices of listening and hearing, etc. I've seen a draft schedule and it promises to be an exciting, innovative, and interdisciplinary event.
If you happen to be attending the conference, please drop by the Liturgical Press table and say hello.
But for those who aren't attending (sorry, it was booked months ago!), I will be posting my reflections upon the event as they relate to R&T interests. Stay tuned.
Andy Edwards
Minneapolis-St. Paul International Airport
On the heels of Tom Beaudoin's post on Paul Simon and God, I decided to finish a draft of a brief post that I started a while ago on Simon's 1986 album Graceland.
When that album was released (25 years ago!), I was too young to be aware of the politics and controversy surrounding it. But it's one of those albums that was a prominent part of my life soundtrack for many years and it remains one of my favorite albums of all time. Over the years, though, I have become aware of the multiple issues surrounding the phenomenon of that album. In fact, Graceland came to mind when I read a quote from Randall Dunn of the band Master Musicians Of Bukkake that a friend passed along on Facebook:
What can happen with a lot of these 'world music' bands is that they think they're above looking at themselves as colonial appropriators, vultures, you know? So I always jest and call our music 'post-colonialcore', and I've always wanted that to stick. Or 'No-Age'. So we always try to keep ourselves in check on that, and the name always helps every time we feel like we're doing something beyond our actual cultural background. It keeps us grounded – 'Oh yeah, that's right, we're from Seattle…'
I recently came across a lengthy blog post from activist and researcher Ethan Zuckerman that narrates the fascinating history of Graceland, touching on everything from its release within the context of 1980s superstar benefit projects ("We Are The World," Farm Aid, Artists United Against Apartheid, etc.), charges of musical colonialism and the exploitation of particular musicians (e.g. Los Lobos), the politics of international live tours, and the possibility of authentic cross cultural musical experience.
Zuckerman's view of Graceland is ultimately a positive one, an example of "xenophilia" in which Simon simply used connections that he had to forge musical friendships with African musicians to produce a document of cross cultural musical encounter. I tend to read Graceland along those lines as well, but recognize the complexity of the issues involved, particularly when we move beyond questions of the artist's intentions and into the realm of audience reception and use of musical "texts."
How do Rock and Theology readers understand Simon's Graceland? And what might these debates in the world of popular music have to say to those of us engaged in various forms of intercultural theology? (Can any of us anymore dare suggest that we do not do intercultural theology?)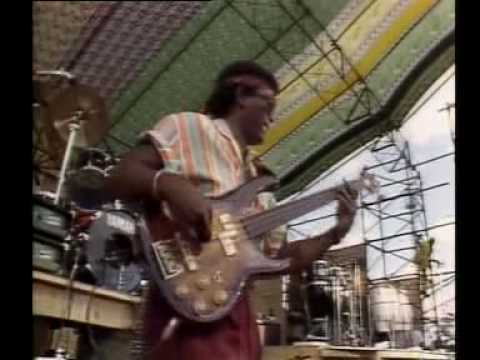 Michael Iafrate
Parkersburg, West Virginia
USA
David Yaffe has a ruminative, rewarding review of Paul Simon's new album, "So Beautiful or So What," and its place in Simon's musical history — with more than a few glances at topics of theological interest (and a memorable little discussion of why there is so little bass on his new record). The review is at Harper's magazine (August 2011) and is available to subscribers. Here are a few excerpts:
"Half a century [after "The Sound of Silence"], darkness beckons again, this time for real. The world is too much with you when you're young. When you have more to look back on than you have to look forward to, the world's transience becomes clear; if you are a seeker and a pilgrim, you wonder what's next."
"Simon is not religious but believes in God; he was born Jewish and was bar mitzvahed, yet like many who share his background (particularly in showbiz), he's promiscuous when it comes to the divine."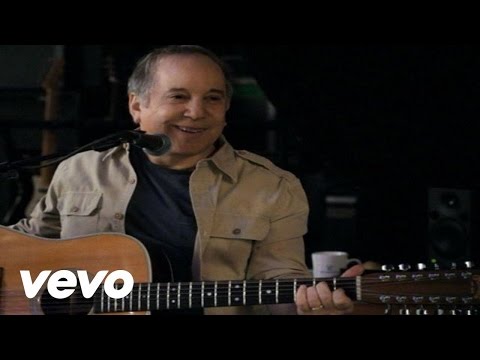 Well worth a read for Simon fans or those interested in reflecting on how pop music can register the spiritual changes over the life of a musician — and possibly a generation.
Tommy Beaudoin, Hastings-on-Hudson, New York
"I've developed a relationship with my idea of what God is. While music gave me liberation, my playing is about staying in touch with something sacred, a divine energy that flows through me."
Flea of the Red Hot Chili Peppers, Rolling Stone, Sept. 1, 2011, p. 41.
I'm intrigued by a new book called The Curfew by Jesse Ball, which was reviewed here in the Sunday, August 28 issue of the NY Times Book Review.  Here's an excerpt from the review, written by William Giraldi:
With "The Curfew," the poet and artist Jesse Ball delivers a spare masterwork of dystopian fiction, a fevered prose poem of society strangled by nefarious rule. This tar-dark fairy tale evokes not a future American city but a social hell from history: Moscow in 1937, Warsaw in '39. In the city of C, people may not venture outdoors after nightfall, gray flags flutter from buildings everywhere, murdered bodies appear on street corners and luxuries like good tea are impossible to come by. A "huge death cell" occupies the city center, and, since "music was the only thing with any religion," it has been banned. That's one of the swift tricks of totalitarianism: it outlaws religion, then anoints itself the shiny new god.
I have not read The Curfew, but the themes are fascinating and, likely, somewhat familiar to rock fans.  Anyone who has heard Rush's 1976 album 2112 will understand what I mean.  Rush's drummer and lyricist, Neil Peart, envisioned a fictional world in the future where music has been banned.  The story's protagonist discovers a stringed instrument and wonders why something capable of such beauty has been hidden from the people.  He approaches the elders, naively expecting them to be grateful for his amazing discovery.  Their response is disappointing, but not unexpected:
Yes, we know, its nothing new.  It's just a waste of time.  We have no need for ancient ways.  Our world is doing fine.  Another toy to help destroy the elder race of man.  Forget about your silly whim.  It doesn't fit the plan.
httpv://www.youtube.com/watch?v=15ajq2jidZ8&feature=related

Former Led Zeppelin lead singer Robert Plant, now well into the fourth decade of a beyond-successful solo career, who is — and now that he is 63 I think we are permitted to suggest this — transcendently establishing himself as a thoroughly generative and unendingly creative scion and wisdom figure of rock — as well as generator of continually new spiritual palettes and an object of persistent and contending spiritual projections — gave a press conference in Kiev on 30 July, during which he was asked about his religion.
As the video below shows, his reply includes the following: "My religion? I'm one of the children of the sun." Is he talking about the new age movement "Children of the Sun," which describes itself as "embracing all religions and spiritual paths"? Or is it a reference to the "children of the sun" in the Zeppelin tune "Going to California"? Do we have here another iteration of rock's tendencies toward pantheism and/or panentheism? (I ask this not by way of judgment, but out of a curiosity about the kind of spiritual lives that deeply experienced "secular" musicians and their fans put together.)
After this comment, Plant adds, "Yeah, why not," and then something like, "'cause that's where we came from." Then follows a comment about the kind of music appropriate to sex ("music when you make love is a distraction"), followed by his observation, hard-won over six decades of musicianship, that "music is the sound of joy and glory."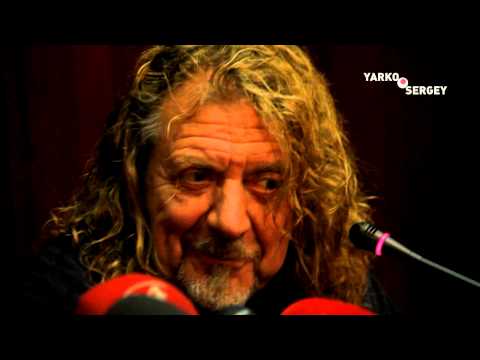 I cannot help but notice the theological thread through the whole brief meditation: originary creative power (the sun), relationship (children), desire (making love), surrender and participation (music as joy and glory). (He concludes with a joke, "Or maybe when we make love, we could listen to [the 80s metal band] the Scorpions," which sends him into a brief, knowing reverie, concluded by a laughing "fuckin' hell," and as he parts with the theme reluctantly, a meditative "yeah, yeah…")
This can all be acknowledged and certainly celebrated, but without having to idolize Plant. Or rather, I would argue that fans (including me) should make of him the proper kind of idol. Like all of us, his inner
One of the religious areas of Hip Hop which continues to rear its interesting head is the illuminati. Anyone doing any type of research in Hip Hop spirituality will eventually come across this topic and area of much needed study. It is a focus that has more theories, conspiracies, and "rabbit trails" than you can imagine and many are simply founded on hearsay. Still, one must not overlook some of the obvious connections to spiritual and religious nuances found in this area of spiritual studies within the Hip Hop matrix.
The term illuminati is rooted in "one being illuminated; eyes opened; to illuminate the soul. It was given to those who were able to see beyond the jargon, public discourse, and political verbiage to find a higher knowledge (It is also rooted in Third Eye Theology).The term illuminati was applied to Spanish heretics who stood up against the dominant forms of religion in the 16th century. Moreover, when you begin to a simple etymological search of the word, you find that much of the religious dimensions of the illuminati was in reaction to dominant forms of religions (e.g. Christianity, Muslims) who had abused their power and oppressed the people they allegedly served—this type of revolt against structured religion is a fundamental principle in post soul theology found in the Hip Hop community. Further, even within this movement, gender roles continue to dictate the landscape and men lead the overall mantras of this spiritual movement.
Much of the symbolism is rooted in Masonic imagery with a slight bend toward Rastafarian mysticism. The area I find interesting is that there is a side of it that promotes self-care, care for the earth, and knowledge of oneself—good in one sense. However, the growing part of the illuminati is the sect which asserts there is a "new world order," a conspiracy to take over the world, a secret society composed of artists, celebrities, politicians, and fortune 500 CEO's. While there is much speculation to the accuracy and truth of these accusations, as scholars of Hip Hop studies we cannot overlook the social significance of this socio-spiritual group—even if some of the spirituality is rooted in what some claim to be "satanic."
In the current project I am co-authoring with Dr. Deshonna Collier-Goubil titled The Hostile Gospel: Finding Religion in the Post Soul Theology of Hip Hop (Brill Academic 2012), the illuminati is a theme we are tackling and engaging with as we attempt to bring some meaning to Hip Hop spirituality. It is proving difficult to find some type of consensus with this movement and there are many questions remaining as to "who" is even a part of this secret society. One example is of course the allegations that Jay Z is part of the illuminati and that he was a "high official" in this movement. In several interviews, he denies all accusations and asserts that he is not a part of any secret society; very interesting to see his stance on this.
The video below is an interesting overview of the negative aspects of The Illuminati. The video attempts to reveal the "satanic" and / or "demonic" realm to the spirituality and supports this with visual, audio, and lyrical examples. While I still believe much more empirical evidence, exegeting of songs, and video/ lyrical analysis is needed to make an authoritative claim, the clip does present some facts for us to discuss. I post this not necessarily agreeing with their findings, but to begin the discussion of this spirituality and its religious dimensions; most of which is surrounded with secrecy and conspiracy theories.
My wife recommended the new Jeff Bridges album to me because I'm a fan (average, not passionate) of "The Big Lebowski," and also a fan (passionate, not average) of "Crazy Heart." But while I was contemplating all this, I ran across the following video that seems to encapsulate the clipped yet rugged spirit of many of my own male friendships and of much male companionship in U.S. culture more broadly. I speak, of course, of the well-traveled and never unselfconscious four-letter epithet mediating male affection: "Dude." (Predictably, it began to infect my own vocabulary during my four years in northern California.)
What's it all about, spiritually? I am not sure, but to get clearer on it, I found these extracts from "The Big Lebowski" entertaining:
httpv://www.youtube.com/watch?v=hnLweMNQoiE
Tommy Beaudoin
Hastings-on-Hudson, New York
A lot of people may never have heard of songwriter Jerry Leiber who died on Monday. But I bet they've heard most of his songs. One of rock's early great songwriters, he wrote, along with partner Mike Stoller, several classic rock tunes: "Kansas City," Hound Dog," Jailhouse Rock," Yakety Yak," and "Stand by Me" just to name a few. The duo had eleven hits on Billboard's chart in 1957 alone.
Leiber came to rock through R&B music. After hearing a record by R&B singer Jimmy Witherspoon, Leiber found his passion and decided to write lyrics for R&B songs. He then met Stoller and the pair wrote songs for R&B greats such as Witherspoon, Ray Charles and Charles Brown. In the mid-1950s, Leiber and Stoller wrote "Hound Dog" for Big Mama Thornton. Elvis heard Freddie Bell and the Bellboys perform it in Vegas one night and decided to put in his own act. He recorded the song in 1956. The tune hit number 1 on the charts within 2 months of its release. Leiber went on to compose the lyrics for more than two dozen Elvis songs.
Leiber and Stoller were inducted into the Rock and Roll Hall of Fame in 1987.
Thanks for all the great songs, Jerry.
httpv://www.youtube.com/watch?v=lzQ8GDBA8Is&feature=fvsr
Mary McDonough
Next Page »