Pages
Categories
Contributors
Recent Posts
Recent Comments
Recommended
Archives
httpv://www.youtube.com/watch?v=VY7LFzhup1o
In the Catholic tradition, the "Litany of the Saints" is a sung prayer of appeal to God and the saints. I am most familiar with it as a chant, with the cantor intoning the saint and the assembled responding "hear our prayer," as you can see in this video of such a litany when the Roman Catholic Pope Benedict XVI held a youth rally as part of his visit to New York City a few years ago:
In my experience, those litanies are a beautiful way to call forward a host of persons from the tradition into the present, somehow making more real and meaningful the act of addressing them not only from across the centuries but as one chanting ensemble. Such a hive of yearning rarely fails to reach me deeply and to authenticate some mystical truth about the desire to ask the dead to intercede for "us" on behalf of reality, to care about our lives as we do theirs. This despite the fact that the exploits or even existence of some, or even many, of the saints whose names are recited are more fiction than fact. Actually, that knowledge heightens the experience for me, because it pitches the whole exercise into a sublime realm of literary beauty and literary mysticism, wherein wanting to indulge in the depiction of an artfully rendered life is enough, spiritually, to already claim some small purchase on such a life for oneself.
It is with this in mind that I recently thought about the band Rage Against the Machine.
Their video for the song "Renegades of Funk" features a compelling display of adored figures from politics and music, focusing especially on "renegades" of color with a bent toward Black Power. The lyrics name-check a few heroes (Sitting Bull, Dr. Martin Luther King, Tom Paine, Malcolm X) and thereby kick off the litany, but the real litany is in the visuals. Every few seconds, a visual with the name and image of a person or group from U.S. political or musical history is featured, and those visuals are intercut with
Theology should pay careful attention to subjective reports of "spiritual experience" in popular music. By staying with an attitude of curiosity and critical appreciation for how music resides in the everyday life of fans, theology can better understand how people make a special kind of sense of their lives today. In my view, theologians can and should show critically and constructively how the impulse for life in relation to a claiming power, a felt "beyond," however conscious, unconscious, or pre-conscious, is being lived in "real life."
So it was that I was delighted to read this blog entry by Harvard Divinity School student (and friend and my former student) Maggi Van Dorn, in which she discusses the intertwining of her love for the music of Rod Stewart and her taste for a consoling "more" in her life.
The title of her post references a famous passage in the Christian scriptures, from 1 Peter 3:15, in which followers of Jesus are encouraged to be prepared to account for their hope. (Slight tangent: this scriptural fragment, a favorite of both evangelicals and liberals alike, is almost never placed rhetorically in relation to its preceding advocacy of wifely submission and its characterization of women as the "weaker sex." After that news, the demand to give an account of hope would seem like either a dare or a necessity. At any rate, the challenge of giving an account of hope remains, two thousand years later, perhaps the most basic theological act.)
I wonder if R&T readers are, like Van Dorn, Rod Stewart fans. I sure am, although I have never been able to fully enjoy the turn his career took in the 1990s toward standards/torch songs/songbooky crooning. I prefer the rocking, irreverent, come-hither Rod. I saw him in concert in 1984 in Kansas City, and the rooster hair, the dayglo suit, the soccer balls aloft, and the swagger; he was a crooner even then, but was on the way to becoming more "decent." The voyeuristic charm of the "Infatuation" video, which captivated so many of us boys' imaginations in my neighborhood, was giving way to the more saccharine "Some Guys Have All the Luck." He did find a middle-aged midway between his older love songs (like "Sailing") and the newer chintzy music with a loving tune like his cover (and understated, sweet video) of "Forever Young."
But seen from another (admittedly male) angle, what a palette of male desires his music displayed, from mere carnal attraction, to the need for adult love, to familial concern and protection, always with just enough idealization to make them ever so hyperreal. But he did this while trafficking a metrosexual
Dan Peek, a founding member of the '70's band America ("Horse with No Name," "Ventura Highway") passed away on July 24 at the age of 60. The New York Times covered the story here.
In 1977 Mr. Peek left a very successful career in America to become a Christian Rock artist.  I've written about this phenomenon before at R&T.  I am always amazed when I hear these rock musician conversion stories.  I am still on the look-out for any sociological studies that attempt to explain why/how this phenomenon occurs.  If any R&T readers can point me in the right direction I would be very grateful.
httpv://www.youtube.com/watch?v=5I0d29s6GCc&feature=related
One of the first Black cultural critics to take on Tupac's gospel message was Dr. Michael Eric Dyson. In his acclaimed book, Holler If You Hear Me: Searching for Tupac Shakur (2001), Dyson lays out an overview of Tupac's life within a theological edge and presents us with a critique of his life outside the media's discourse on "truth" regarding, especially, Black male performers—rappers in particular.
In the post soul context, a mature theology arises which engages the profane, the secular, and the sacred—an area frightening to those still etched and stooped in the hallways of simplistic and "milk" theological paradigms. This mature style of theological approach, while having many other voices such as Snoop Dogg, DMX, and Lauryn Hill, was one in which Tupac wrestled in almost daily. This type of theology creates space outside the traditional corridors of God searching; it opens up the door for those who do not "fit" an approved or established approach to being a spiritual person; it is the way for the nigga, the thug, and the 'hood rat to find God in a space God can meet them in.
In these clips, listen to the dialog Dyson has to offer in regards to Tupac and this mature theological approach. I find it fascinating to see just how complex both Tupac was and God is.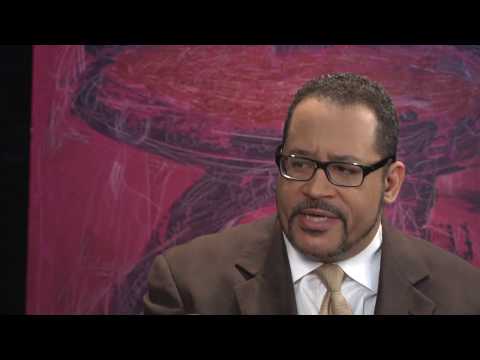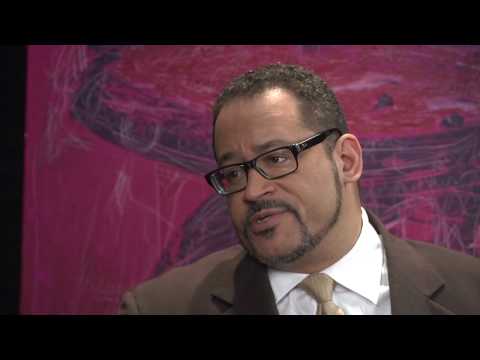 In my 2008 book Witness to Dispossession, I argued that an honest confrontation with the kinds of domesticating and dangerous power that circulate through Christianity (including the kinds of power that lead to abuse or to the over-stable construction of religious subjects who find themselves unable to change or grow when they need to), the kinds of power that keep people silent about their own internal dissent or simply their felt multiplicity and complexity, that this kind of awareness and confrontation makes possible, and theologically defensible, a state of "dispossession." By this, I meant that those who picture themselves as Christian can continue their Christianity by and through the risk of continuing out of it; that one tests and defines the kind of Christianity one has had, and the relation to "God" that one has been allowed, by what and how one is willing to hand over that identity, parcel by parcel, and eventually, all of it.
This has been read by some reviewers as too radical (or perhaps too undialectical) for anything that might count as theology. Other reviewers, like Jeremy Carrette (Theology Today, Jan 2010) and Gerard Mannion (Theological Studies, Dec 2009), while critical of some aspects, have positively reviewed the overall approach. I understand that it can be hard to see how such a position comports with a traditional theological perspective, because so much Christian theology is oriented rhetorically toward affiliation and emplacement in religious communities and institutions.
But recently a graduate student called to my attention a nice quotation from a commentary on John's gospel that illustrates something of the theological-spiritual conviction underlying my approach. Glossing John chapter 11, the raising of Lazarus, the authors make a point that others might find useful: "Real love for God includes the willingness to sacrifice everything to God, without knowing whether or how one will get it back." (Ernst Haenchen, Robert Walter Funk, Ulrich Busse, John: A Commentary on the Gospel of John, Hermeneia, Philadelphia: Fortress, 1984, p. 57)
So it is with dispossession. Indeed, a more radical conceptualization than this is opened by this very conceptualization: one can keep this "God" space open, so that one is finally not sure what one loves, or rather, with Augustine's great question, one allows oneself the wonder of asking "What do I love when I love my God?"
This approach of dispossession is different from a theological approach that advocates that one "hold on to" essentials of the faith in order to get into conversation with others or to be a religious self per se. I believe this is also consistent with mystical trajectories inside and outside of Christianity. Dispossession is not a mandate, but an opportunity for those who find themselves beyond their tradition's resources in coming to terms with the shadow sides of what we call religion.
Tommy Beaudoin, New York City
I am on the way home from the International Academy of Practical Theology, which met in Amsterdam, Holland over the last several days. The theme of the conference was "desire," and the 120 or so in attendance heard thoughtful and challenging plenary addresses on desire as seen from cultural studies, pastoral, ethical, and theological perspectives. There were also ample opportunities to hear current research in practical theology at the many paper sessions, as well as Sunday excursions to any of a number sites of pastoral work in the area. It was a very well-planned, well-paced, and energizing conference, held close to Amsterdam's downtown, keeping the energy of the city always close to the theological conversation at the Vrije Universiteit.
In a recent post, I mentioned that there are a variety of ways that scholars of  practical theology picture their work. It is true that we often cannot agree even on  the very basics about what we are doing, but this is typical of almost any academic  discipline and can be a sign of vitality as much as vagueness. In this post, I will  not try to solve these deep conundrums!
I only want to note what a conference, and especially the friendships that a  conference can renew and deepen, can tell us about this conundrum: that far from being a matter of a "conflict" of "schools of thought" or of abstractly taken ideological positions in theology, the diversity of definitions of practical theology has as much to do with theologians' autobiographies as anything else. Again and again, in talking with friends and colleagues over many days, I learned (and was able to share myself) how the push and pull of life, the vicissitudes of institutions and socio-political-geographical locations, and the stubborn persistence of psycho-spiritual tastes and proclivities and needs all conspire to "make" us do certain kinds of theology, and even to do practical theology under particular definitions. An early childhood memory, a life-changing experience in
"We were Catholics, and so from the early stages we would have to sing hymns at mass. The hymns, the incense—high mass was a gig. It was theater."
Peter Murphy of Bauhaus, when asked how how he got hooked on singing (Spin, Aug. 2011, p. 26).
Throughout my rock fan life I have witnessed dozens of rock artists support social justice concerns.  What is most impressive to me is when musicians embrace an issue that could prove unpopular with their fans.  One striking example would be Springsteen's song "American Skin (41 Shots)," which was inspired by the death of Amadou Diallo, a young man who was shot by NYPD officers.  When Springsteen played the song at a concert in 2001 at Madison Square Garden the cops in the audience held up their badges and booed him.
httpv://www.youtube.com/watch?v=WalZfJJyUsI
I imagine that some of the rockers who get involved with social justice concerns do so because they feel very passionately about the issues.  Others may have ulterior motives: raising their media profile, increasing their popularity, etc.  Very rarely, however, do I see rock musicians critique the industry of which they are a part.  One example that comes to mind is Pearl Jam's crusade against TicketMaster for their inflated concert ticket fees ("convenience charge?"–hey, don't do me any favors, I'll pick it up at Will Call–sorry, personal rant!).
While doing research for my book Rock-A My Soul I stumbled upon a great website for a non-profit called Axis of Justice created by Tom Morello (Rage Against the Machine, Audioslave) and Serj Tankian (System of a Down).  Here's the mission statement from the website:
Axis of Justice is a non-profit organization formed by Tom Morello and Serj Tankian. Its purpose is to bring together musicians, fans of music, and grassroots political organizations to fight for social justice.
We aim to build a bridge between fans of music around the world and local political organizations to effectively organize around issues of peace, human rights, and economic justice.
These guys have tons of street cred with rockers, so it is possible that many of their fans take notice of their positions on a number of issues.
httpv://www.youtube.com/watch?v=i7OHWkZAzsw
I was most impressed to see that Tom and Serj were highlighting an issue that fell way below the media radar.  Managers at Korean guitar factories that sell to companies such as Fender and Gibson were mistreating their employees.  Axis of Justice held a rally last year to call attention to this issue and to put pressure on U.S. guitar companies to demand that the Korean companies change their practices.  Additional info can be found here
Kudos to Morello and Tankian for informing their fans and others about this issue!  It is possible that both of these guys have endorsement deals with music companies that could be threatened by this action.  I know that Morello, for example, sometimes plays (played?) a Fender Telecaster.
Now perhaps they'll turn their attention to those damn "convenience charges."
Dave Nantais
Detroit, MI
We have over 30 months' worth of posts here at R&T. Take a look around. Use the orange "search" box to look up a topic, artist or theologian, or select one of the "categories" on the left, or click into the "archives" (bottom right) to sample past ruminations on theology and popular music…
Next Page »