Pages
Categories
Contributors
Recent Posts
Recent Comments
Recommended
Archives
I recently read this report from Rob Fields at Boldaslove.us, which argues that a change is going on in African-American culture that has black rock being the index of a changed racial-musical self-understanding. "Post-modernism has come to black music," he writes, "and African-Americans are flocking to it." Hip-hop as an influence and a symbol, Fields suggests, is in decline, and a new "post-black" identity among African-Americans within a relatively privileged demographic is on the rise.
I wonder what our contributors (especially Daniel White Hodge, Rachel Bundang, and Monica Miller, who have written on hip-hop) think of this claim, as well as what R&T readers make of it.
I'm a fan of Boldaslove.us, a site that works hard to chronicle diverse tastes in African-American punk/rock/pop music and its cognates. And I recognize my own inclination to valorize black rock. Still, I am going to have to learn more before I can embrace Fields' claims. His sample of 316 Internet surveys, from what I can tell, may be disproportionately drawn from already-avowed fans of black rock, and the fact that the survey results are worked into a a ready-made branding/marketing strategy to reach African-American consumers raises some questions about the study's reliability. But these are only questions, and I reserve further comment until I learn more.
Such questions, however, are not meant to suggest that I think the Boldaslove study is completely misconstruing a cultural phenomenon, especially given the rapid rise of interest in Afro-punk and other forms of black rock in "mainstream" and "alternative" music cultures. Given the historic entanglement of popular music with religion in the United States, one question I have is how these (potential) shifts map on to contemporary forms of Black Theology, especially if popular music retains its spiritual significance for everyday life even and perhaps especially in its "nonreligious" forms. Or is "post-black" correlated to "post-religious" or "post-Christian"? Where are these phenomena headed in terms of spiritual and cultural identities and practices in the USA and beyond?
While we're at it, here is Tres Mts, a new band featuring Dug Pinnick (King's X), Jeff Ament (Pearl Jam), Richard Stuverud (Fastbacks/Fifth Angel), and Mike McCready (Pearl Jam).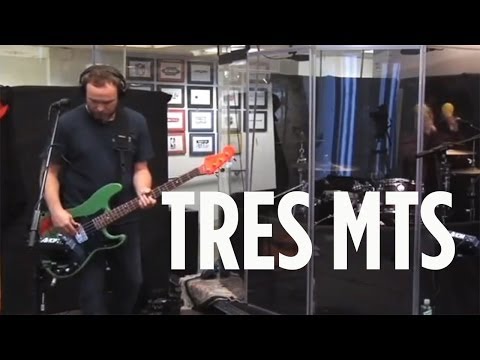 Tom Beaudoin
Hastings-on-Hudson, New York