Pages
Categories
Contributors
Recent Posts
Recent Comments
Recommended
Archives
After almost four and a half of years of the Rock and Theology blog, and more importantly, several decades of substantial research in popular culture and religion, we should no longer be surprised that much of popular music trafficks in symbols, images, feelings, references, and gestures that are taken to be religious or spiritual. This music, after all, emerged from a conflictual mid-twentieth century scene when rock and roll came into being, in which music and musicians firmly planted in church life were situated in the same emerging genre, and often in the same recording studio or on the same stage or radio station, as "profane" music and musicians who were on the margins of, or on their way out of, churches. The musical struggle with what divine things have to do with earthly things has been there all along for rock and roll and its many descendants.
I thought of this recently as I listened to the Sevendust song "Prayer" from their self-titled album released in 1997. Here is the song in studio version: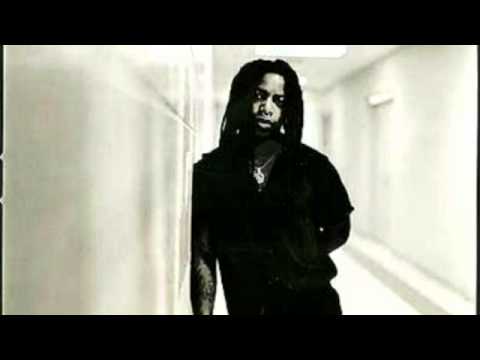 As I hear the song, I hear in it a conflict about prayer. The narrator recalls an earlier prayer experience, now seen more skeptically. "Who do you pray to?" he wonders – or indicts. Underneath the song, I hear the contemporary struggle to make sense of divine presence and action in the world, and whether prayer can be reconciled with the sensibilities of an age in which increasing numbers of people are reluctant to try to say much with confidence about God. This reticence can be cheap or hard-earned, of course, but then again a lack of reticence can be cheap or hard-earned as well –and at any rate I think the deep and widespread questioning of God and prayer are very important for theological work today, because they can press (more…)
This post is part 2 to the part 1 recently posted on Lacuna Coil's "My Spirit."
This song is striking in being written from the vantage of the dead person. It is a bold move. In religious traditions, it is rare to take the vantage of the deceased when rendering an account of beyond-death. Lacuna Coil's "My Spirit" communicates something significant about death: a sense of encompassing indifference, and of a profound relativization of life ("the fate, the hate, it's all the same") and of whatever comes next ("the gates of hell are waiting, let them wait a little more"). There is a certain insouciance, the song seems to say, in death.
What I like about this song theologically is its delicately agnostic/majestic and perhaps even mystical refrain, which can create a space for a wonder about the difference between life and death, but does not alight on any single interpretation about what lies beyond death. This is effected through the remarkable phraseology  that both indicates a direction and outlines a suspension: "Where, where I go…." These seem to me to be the key words in this song's theology of post-death.
The compelling melody of the verse is, in a way, the whole message: "Where, where I go / My spirit is free, I'm coming home". The home is not specified, neither is the endpoint of this freedom. "Where, where I go…" This event language is barely even that. But it is also a way of saying, as Cristina Scabbia essentially said in her introductory remarks: it is not as if nothing survives. "My spirit" is the incomprehensible language fitting to this experience of post-death.
And then, after these words, the lyrics shift to address those not yet dead, giving the admonition: "Remember me, but let me go." In other words, do not think that you comprehend what happens next!
"Let me go" means not only "release me," but surrender what you think "me" means. Dispossess yourself of "me" — into …. "go."
And then there Scabbia's beckoning background vocal, "You will become who you are." Is it a gloss on the post-death testimony? Is it the blessing of (more…)
"I can't help but notice that some of those people handing out free food to the hungry down the road there are not necessarily motivated by socialism. They're motivated by their faith and I have to respect that. I have to respect that. And I don't think it's good for people to tell them that they're stupid and ignorant because they do that. I'm afraid I think that kind of fundamentalism has no place in the modern debate." (Billy Bragg)
The quote comes from onstage remarks before his performance of "Do Unto Others" at SXSW on March 14, 2013: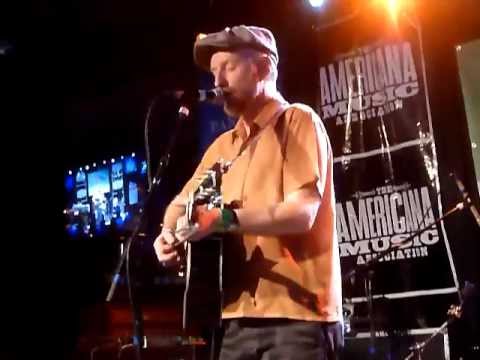 And here is the studio version of "Do Unto Others" from Bragg's new record Tooth & Nail: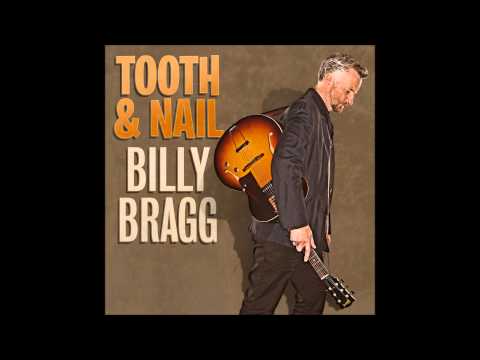 The combination of a recent post by John Gonzalez on Evanescence and the Tourniquet Psalm and the beginning of what some Christian denominations call Holy Week have left me thoughtful. I love holy week. I know it sounds strange. I don't always (or even often, unfortunately) love the liturgies I go to, but the underlying rhythm, the sense of watching a Man-God gradually move from speech to silence, from company to solitude, from admired to despised, with all the corresponding echoes of similar experiences we all have or know, draws me; it slows me down, and creates a centre inside that holds or makes sense to me.
And the centre is about that man-God's faith, in the midst of all appearance to the contrary. And I know theology still struggles with it at times, but to me it makes perfect sense. Jesus, the man, had to believe, have faith, trust, not see and therefore let go and abandon… John's blog on lament and today's psalm:  "My God, My God, why have you forsaken me?" Lament at its most honest and deep, which Jesus makes his own…even while trusting? Of course, but feeling lost can be part of the faith experience, not its opposite. "Am I lost too?" There's something so humble and truthful about the lyrics in that song. And it echoes another 'prayer-song' I come back to form time to time: "Cold Water" by Damian Rice, here performed in London:
In a different style of music, but one which is just as desperate, the same question is asked: "or am I lost? I hear the pain of 'found-and-lost' faith or at least missing presence (missed): no one's daughter, clinging to the hand of one you don't know is even listening. The not-knowing where God is, or where we are, in terms of faith…
And it makes me wonder: I think we need more of this kind of 'faith' experience. I think the world right now needs to see us trust a God even when we (more…)
One of my favorite new rock bands is Dead Sara. This is the rare sort of rock music that just explodes out of the speakers. Is lead singer Emily Armstrong the new Janis Joplin?
Their song "Monumental Holiday" contains two mentions of a provocative phrase scream: "Save Jesus!" The relevant verses are:
"It's just a matter your violence
Save Jesus
Laugh loud, pretend to let go
Live your life like an Eskimo!"
and later
"Slow down children, save Jesus!
Your body clock, tick-tick-tock
Abstinence and contraceptives"
I'd like to think out loud a little more about the song, especially the lyrics. Here is the video for the song: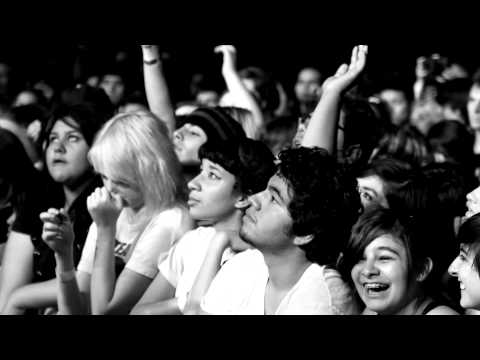 I can't help wondering about this saving of Jesus business — what an evocative and provocative term. (more…)
I was recently interviewed by journalist Martin Buzacott for this ABC radio special from Australia, "Woodford and the Quest for Meaning," about the Woodford Folk Festival. If you have a chance to listen, I hope you find it interesting.
Here is a report from the 2011-2012 festival: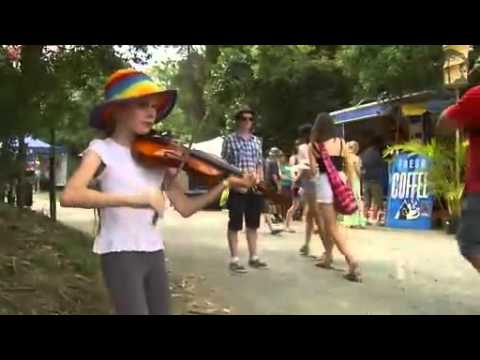 Tommy Beaudoin, Hastings-on-Hudson, New York
A few weeks ago, I was sitting at Joe the Art of Coffee on the Upper West Side in Manhattan, and this relatively new song — "Every Man Needs a Companion" — came on over the speakers (presumably through one of the barista's playlists). I had never heard it, but I was taken up by the singer's vocal aura. It turns out it was Father John Misty, also known as Joshua Tillman (formerly of Fleet Foxes). Check out his recent performance of the song here: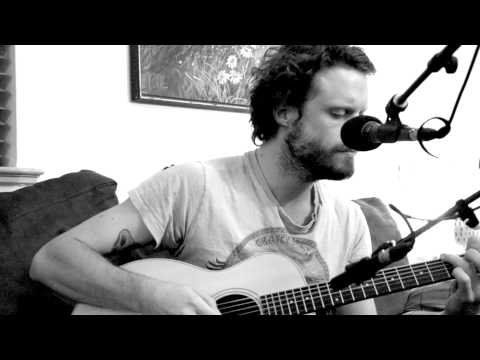 When the line about "Joseph Campbell and the Rolling Stones couldn't give me a myth" filled the cafe, a few heads turned, and at least one woman smiled in acknowledgment. It reached me, too.
This is a song registering a deep struggle with what we have come to think of as religion, and I think it does speak and will speak to many precisely for that reason — or what I should say is: for that reason only because of Father John Misty's affecting rendering, redolent of an ache that dances through each lyric phrase.
He mentions some major candidates for the religious attention of people in our culture: the Bible, Joseph Campbell, and the Rolling Stones. Because we make a fair number of references to the Bible and to classic bands here at Rock and Theology, let me say a brief word about Joseph Campbell. Professor Campbell (1904-1987) was a celebrated scholar of mythology and comparative religion who taught for several decades at Sarah Lawrence College. His work is now somewhat out of vogue, but in the 1980s and '90s he achieved a (more…)
See Melena Ryzik's interview with Jim James, of the band My Morning Jacket, here.
Here is James' new song "A New Life" from his new solo album "Regions of Light and Sound of God."
In the interview, James says that "I don't really believe in a God, like a white man with a beard in the sky." I would hasten to add that lots of people who profess belief in God don't believe in that kind of God, either.
Indeed, according to theologian James Fowler's famous study, Stages of Faith: The Psychology of Human Development and the Quest for Meaning (Harper and Row, 1981), the more mature stages of faith in human life progressively de-anthropomorphize God. Many who avow theism from different religious traditions show that one can dispense with a "grandfather God" and still retain belief in divinity.
However, this should not lull thinking people into intellectual/spiritual complacence or an unearned sense of superiority. As psychoanalyst Ana-Maria Rizzuto found in her research on God-images, published as Birth of the Living God: A Psychoanalytic Study (University of Chicago, 1979), images of God are typically constructed out of early relationships to primary caregivers. Even a "nonanthropomorphic" image of God might still have a relationship to, and emotional embeddedness in, an early significant other as part of its genealogy. This is not to reduce "God" to parent(s), but to acknowledge that James' tired invocation of (and denial of) the "white man with a beard in the sky" is not so easily dispensed-with.
There is also, importantly, the racial dimension, the "white man." As a substantial raft of literature has shown in recent decades, images of God are saturated with racial over/undertones in the U.S. context. God is as racialized as American society is. To disbelieve in a "white man" as God does not mean necessarily to have graduated from a racialized God. That may be one of the most difficult things of all to do.
With reference to Jim James' taste for gospel music from the 1970s-early 80s, he says that "most of the music I do enjoy, they do it (more…)
I was listening to "Ocean" by King's X recently, and thinking about how metaphors of, and deep experiences in, nature are central to the experience of the narrator in the song. We hear of the "ocean," "sea," "mountain," "valley," "sun," "snow," and "desert."
These ways of imagining what is most important in life, these "theological materials," are common in rock culture, which often takes its distance from official religious language and concerns. But nature as a depth orientation for life is also found across a variety of religions, spiritualities, and philosophies.
It is also an important part of the identity of being "spiritual but not religious" today in Western cultures. So I was interested to hear about a new book by Rev. Lillian Daniel, titled When Spiritual But Not Religious Is Not Enough. The book was published a few weeks ago; I have not yet read it. I watched this report about her on Religion and Ethics Newsweekly, specifying her criticism of people who call themselves spiritual but not religious.
I was surprised to see a pastor, especially of a progressive congregation, carelessly attacking people who so identify, in a mocking and condescending tone. She sneers at "spiritual" people who say that they find sunsets meaningful. I can imagine that she and others who agree with her would find King's X's recourse to "ocean," "desert," and "mountain" to be greeting-card pathos because God is not invoked and the demands of a religious tradition are not avowed.
Sometimes I hear some of my fellow and sister theologians in the academy say similar things, and I hear it from ministers with (more…)
There was a fairly long moment (as pop culture moments go) in the mid-1990s that — across a good number of musical-cultural differences — Alanis Morissette was "cool." I learned about her music through hearing her song "You Oughta Know" everywhere, seeing the video on MTV multiple times,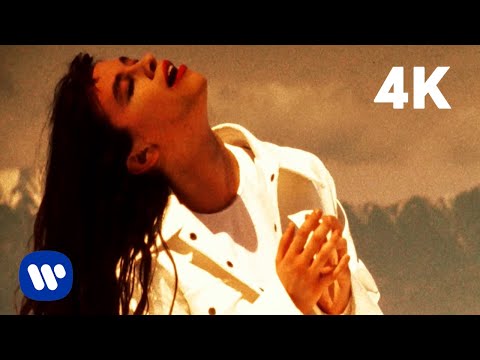 and purchasing her Jagged Little Pill CD at a CD store near The Tasty in Harvard Square (Cambridge, MA) and playing it constantly. I thought that every song on that record was a beautifully crafted work of pop revelation. As I listened to her interviews, I sometimes disagreed with the way that I thought she melted "new age" psychology into religion, but I also respected and was intrigued by the earnest and searching quality of her attempts to put the pieces of her life, faith, belief together… and to risk that searching in public.
By the late 1990s, the zeitgeist had moved on to other artists, but like hundreds of thousands of other fans, I continued to follow her music and, when I could, her life and interviews. I frequently found songs that invited me into reflective states occasioned by a reflective, regretful, celebratory, or uncertain lyric. Not all her music of the 2000s caught my attention; I wished she had kept the rock aesthetic and bombast that drove "You Oughta Know" and what I considered some of her other strong songs, like "21 Things I Want in a Lover," "Uninvited," or "Baba."
I have noticed that Morissette describes herself Holy mother of God!! Have you seen her perform "Baba" live? Check out this performance from a decade ago that opens with scenes of her backstage with her band:
Morissette has described herself as "post-Catholic." She has talked about her transformative travels to India. She speaks openly about the Dalai Lama, and acknowledges her interest in Buddhism, Christianity, and other religions, as well as the debt she owes to her Catholic upbringing for how she is moved by the excellences of ritual. She speaks frequently about therapy and healing (more…)
Next Page »