Pages
Categories
Contributors
Recent Posts
Recent Comments
Recommended
Archives
Patti Smith was recently in Rome for a music festival and took the opportunity to greet the new pope.
This is my choice for "kick-ass pic of the week"!  The big question about this photo is: who is more honored?!
Dave Nantais, Detroit, MI
This is part 2 of my reflection on a review of a recent "drone" music concert in New York City. Part 1 is here.
Now for further reflection:
In the process of his review, Ratliff explores meanings of sounds that take one into humming ruminations on essentials: musically we call these "drones," but in theology they are, in a sense, the whole game, because theology is no more and no less than a humming rumination on essentials. We can explore such "droning" by theologically overhearing music reviews, and musically overhearing theological works, which are two ways of relating theology to music.
Consider Ratliff's opening reflection: "There's an irreducible element of music that connects metal, industrial music, power electronics and classical minimalism, and no word exists for it."
Stay with that for a while. And then onto the next sentence:
"It involves deep pulsations; excited provocation through sound and concept more than traditional technique; low-end frequencies rarely encountered in life; long sustained tones enlarged through overdrive; or distortion or just force of hands on instruments."
The kind of theology I write and teach often falls within the domain of "practical theology," in which it is emphasized that whatever is worthy of being called "theological" must be "experienceable" by people. I stand by that, so long as what it means is carefully interpreted, but Ratliff's meditation on (more…)
That was my first thought, or at least my fourth or fifth, when I read the headline over music critic Ben Ratliff's review of a drone concert in last weekend's New York Times. The print headline read: "A House of Drone, Ecstatic and Raw, With a Potent Aura of Largess." I wondered: with this evocative headline, what are we really talking about here?
(I have frequently quoted and celebrated Ratliff's reviews, such as here and here.)
The theological significance of drone may have to do with Holy Mother of God! Before anything else happens, take a look at this picture that accompanied the story, of Kim Gordon (formerly of Sonic Youth and now of Body/Head), taken by photographer Brian Harkin:
I hate to ask so pedantically whether you consider this as remarkable as I do, but ask I must. This is an ornate, even extreme position in which to posture an electric guitar. I can only surmise that by driving the headstock into the top of the amp, hunching over the upturned instrument from shoulder strength supported by delicately bent knee inside the carefully calibrated leg-stance, working the tremolo with her right hand, and steering the balance from her left hand, she is summoning feedback. For some reason the picture reminds me of the disturbing provocation of an upside-down crucifix, an (more…)
From the musical "Passing Strange" (about which I have written at R&T here, here, and in a three-part meditation, here, here, and here) comes the beautiful tune "Come Down Now." The song includes the lyrics: "Come down now / remove your mask, you see / all you have to do is ask me / I'll give you all the love life allows"…
This scene and this song often put me in mind of basic spiritual tasks in which "religions" can engage: ceasing to mistake yourself for divinity ("come down now"); shedding personae that inhibit a deeper yes to the depth of existence ("remove your mask"); consenting more openly to ultimate reality ("ask me"); taking as gift the fullness therein for more life ("I'll give you all the love"). It is too much to say that these elements are "essential" to "religion," but they are often enough found by those who end up being categorized as "religious" or "spiritual." This song offers a space to hold important spiritual experience. Spiritual traditions offer ways of making further sense of this song.
Tommy Beaudoin, Yonkers, New York
My friend J. sent me a link to an interesting website called Sacred Spaces in Profane Buildings. Check out the pictures there and see what thoughts they occasion in you. The website was apparently begun as part of a 2011 exhibit at the Storefront for Art and Architecture in New York City. During the exhibit, this call for submissions appeared:
Do you know of a secret-sacred building in your neighborhood?
Do you know of a shop that has become a Mosque?
Or an apartment that has become an Iglesia Evangelica?
Is there a prayer space in your block?
And, perhaps like our readers, I immediately thought of connections to Rock and Theology. Here, we ask things like:
How have you been saved/healed/freed/helped by rock and roll/hip hop/trance/pop/secular music/pop music/electronica/your playlist?
Are there rituals/practices/gestures/actions/performances in music/music cultures that seem to have a religious/spiritual/faith significance for you or for others?
Are there elements of faith/religion/spirituality/etc that seem to be musically/secularly significant?
What does the overlap/intersection/paradox/correlation/convergence of musical experience/culture and faith/religion/spirituality/etc mean to you or to your community?
Like the  Sacred Spaces in Profane Buildings project, we are attempting to catalogue the varieties of spiritual experience in contemporary culture — in space/place, like the Sacred Spaces project, but also in feeling, memory, imagination, and action.
What are the "sacred spaces" amidst "profane places" for you?
Tommy Beaudoin, Hastings-on-Hudson, New York
I want to bring to the attention of R&T readers a timely and creative program being hosted by St. Matthew's Episcopal Church in Austin, Texas. I learned about it from the presentation by Rev. Merrill Wade, of St. Matthew's, at the South By Southwest music festival a few weeks ago, on the panel on which we both spoke (along with three other colleagues). (A brief report on the panel is here; the session info is here.)
I am pasting in below a press release for St. Matthew's "Soul of a Musician Series". If you are interested in the overlap between religion/faith/spirituality/etc and music/pop/rock/hip hop/secular tunes/etc, please give it a read.
What I appreciate about this innovative program are two basic elements: first, that it recalls the medieval role of the Christian church in actively welcoming artists, of varying religious affections or affiliations, to enhance the beauty of church life; and second, that this program also makes a point of not trying to "convert" anyone to anything — at least in conventional religious terms. The program trusts in the process of musical/spiritual cohabitation.
It would be interesting to see what sorts of changes of mind/heart/practice actually do occur as a result of these events, and to theologize further based on such investigation. Perhaps we might ask Rev. Wade or someone else from St. Matthew's for a brief report afterward?
I hope the series is off to a strong start, and that other religious organizations might consider something similar, or send us their reports of their own attempts at bringing these two worlds into mutually enlivening interaction. The press release is below:
TB
*
For Immediate Release: March 7, 2013
Thanks to Nicole's recent comment here at R&T, I recently watched "Ordain a Lady." This video was apparently put together by the Women's Ordination Conference, a group that has been advocating for decades for the ordination of women in the Roman Catholic Church. The song is a feminist theological parody of Carly Rae Jepsen's "Call Me Maybe."
Here is "Ordain a Lady":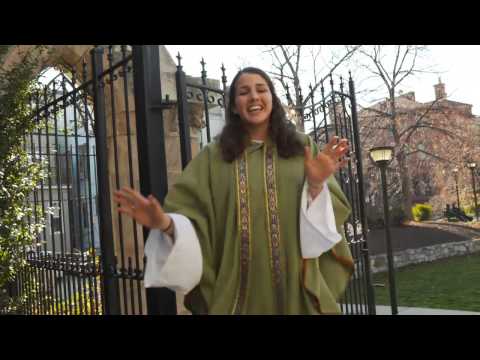 Women's ordination is back in the (inter)national conversation as the Roman Catholic Church undergoes a transition of leadership in the wake of the recent announcement of Pope Benedict XVI's retirement. Although Catholic teaching forbids the ordination of women, many scholars, indeed I would say most scholars, and theologians in particular, are not persuaded by this teaching. And certainly, in the West, support for the ordination of women among Catholics is now consistently in the majority in survey after survey. In other words, the Catholic Church has a widespread crisis of credibility about its restriction of ordination to men.
The decision to make a music video to further the case for women's ordination is an interesting one, and it is a decision that I support. I think the song/video, overall, is surprisingly good given that it was created by a church-related organization.
(Popular culture creations — whether songs, videos, films, cartoons, comics, and more — are, let's be frank, often (but of course not always!) second-rate when produced by religious organizations. Religious groups making popular art often do not have the technical expertise to compete with more sophisticated "secular" works, and their didactic style frequently renders pedantic an otherwise aesthetically appealing creation.)
In Christian tradition, despite popular perception that men with Roman collars, taking orders from Peter or his successor, were walking around the Middle East (or Rome!) in the first century, ordination itself does not seem to go all the way back to the Jesus movement. The Christian/Catholic "priesthood" is a later creation. (more…)
Almost 40 years ago, in 1974, theologian Harvey Cox, who was teaching at Harvard Divinity School (I attended his retirement in 2009 and wrote about it at R&T), made his way to the Playboy Mansion and had a conversation with Hugh Hefner that was moderated by eminent arts curator Barbaralee Diamonstein-Spielvogel.
This wasn't the first theological conversation about changing sexual mores in general, and Playboy in particular, on the popular level. Dr. Cox (disclosure: I have known him for almost twenty years, and he wrote the Foreword to my first book) had written thoughtfully and critically in the 1960s about Playboy, in popular articles and in his famous book The Secular City. Among other things, he had criticized Playboy for propagating a consumerist eroticism that was not meaningfully sexual because it was impersonal, in fact inhuman in its fear and "othering" of women, and thus failed to honor the sacred and mysterious power of sexuality that, in Dr. Cox's view, the biblical tradition upholds. These and other criticisms led to a (remarkable by today's standards) published conversation in Playboy (June 1967) about "Religion and the New Morality" among several theologians and leading clergy, including Dr. Cox, Dr. James Luther Adams, Father Herbert Rogers, Rabbi Richard L. Rubenstein, Right Rev. James A. Pike, Dr. Robert Wood Lynn, Rev. Howard Moody, and Dr. Allen J. Moore. (That's right — no women.) Dr. Cox also wrote for Playboy. Those were, as they say, different times — about which I want to say more in a moment.
But back to the conversation that Ms. Diamonstein-Spielvogel moderated between Dr. Cox and Mr. Hefner. You can watch it here: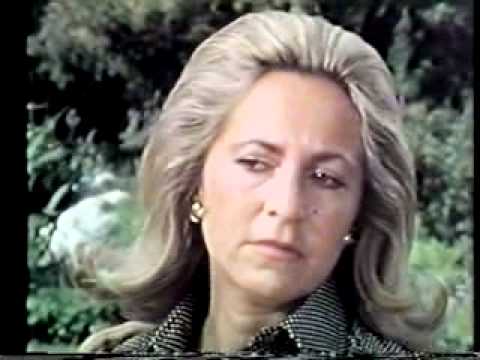 The first thing I notice is that the roaming menagerie of creatures are not the only exotic animals in this interview; what zoo of gender is it that lets loose two men as featured discussants about a topic focused almost entirely on the representation of women? (I know, I know; in religion and its study, we are still too often locked in that zoo.) At least Dr. Cox has the wherewithal to state in the interview that he is not qualified to pronounce on some aspects of the question before them.
Their only significant agreement is on what, since philosopher Michel Foucault's History of Sexuality, we have learned to call the "repressive hypothesis," that is the idea that sex has been, since the Victorian age, essentially stifled in its natural, healthy (more…)
This is a reply to David Dault's recent "Think on These Things," a post here at R&T that garnered several comments and Mary McDonough's followup post, "Response to 'Think on These Things.'"
David, thank you for your post, and I don't see what's objectionable about "flatly contradict[ing] a bishop," especially as this seems to be merely one bishop's opinion. I would argue that the matter more at issue here is not how one could define rock music and culture so as to show its beauty or other redeeming qualities, but to ask how it is that rock and roll is placed in a vice list that includes a gallery of common forms of college students' sexual education placed alongside each other: 'lewd films,' 'internet pornography,' and student groups tolerating 'homosexuality'. Although each item differs substantially from the other (does anyone think a gay-straight campus alliance is offering the same experience as pornography?), they are grouped together, in a theological analysis, with music. How to make sense of this vice list?
One could argue, with some scholars, that an attempt to foment a sense of sexual danger and fear of erotic/bodily experience puts these items together into one circuit. And one could argue, with other scholars, that the item with which an all-male clerical institution might have the most substantial experience is same-sex attraction, and so that a clerical, Catholic, anxious interest in same-sex attraction might be the anchor term in the list — and indeed we see that it is the concluding example given.
Such analyses take us back to David Dault's question about rock's definition, with a clarifying reckoning: rock's definition has (more…)
In the Chronicle Review, part of the Chronicle of Higher Education, Dr. Timothy Beal recently wrote a terrific piece displaying the substantial theological account of their actions left by the band Pussy Riot, who were recently sentenced to two years in prison in Russia — allegedly as punishment for their punk-rock protest. Michael Iafrate at R&T on the topic here. Wiki here.
Video of the "offending" event here:
Madonna, in Russia, defending Pussy Riot: "They have done something courageous. They have paid the price. I pray for their freedom."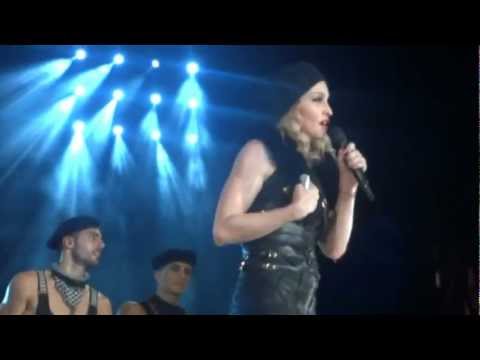 In his article, Beal very helpfully focuses on the way in which Pussy Riot's theological claims are rooted in Pauline writings about paradoxes, like the notion of holy foolishness (1 Corinthians), as they connect to Russian culture.
As I read Beal's summary of Pussy Riot's statements, I also detected echoes of Jesus' consolations or blessings (or "beatitudes") in the gospel of Matthew (5:10-11) in Tolokonnikova's assertion that "We are reviled, but we do not intend to speak evil in return." (This also seems to be a mashup with Jesus in Matthew 5:39, "If anyone strikes you on the right cheek, turn the other also.") Tolokonnikova takes this "beatitude" style of Matthew 5, as it is often called, and riffs on it: "We are in desperate
Next Page »