Pages
Categories
Contributors
Recent Posts
Recent Comments
Recommended
Archives
Tonight, I saw Soundgarden at the Hammerstein Ballroom in Manhattan. Ponderous riffage, minor chords, and an urgent straining wail for almost two and a half hours.
Here is footage from their Lollapalooza set in 2010:
During the last third of the show tonight, a mosh pit of a couple dozen people got going on the floor, and a few people perilously crowd-surfed from the middle of the floor to the arms of security near the stage.
As I watched all this from the second-floor balcony, I identified with their response to the music and felt gratitude for their expression, as if they were doing it in my place, because I couldn't mosh or crowd-surf from the balcony, and probably wouldn't even if I were on the floor. The actions of others, simultaneously spontaneous and elicited (by the music, the memories), helped me identify what I myself felt about the music.
On the way home, I wondered about this experience of a fruitful ritual "sacrifice" of others on my behalf. Religions have generated many theologies of vicarious benefit, sacrifice, atonement, and the like, in which one person or group are thought to accomplish things that benefit others across time and space.
Presuming that these theologies, which always risk being "magical," have some origination in ordinary experience, from where do they come? Social scientists and religion scholars have long pondered this question. Tonight's experience had me thinking about it, too.
Tommy Beaudoin, Hastings-on-Hudson, New York
A dozen years ago, I had the good fortune to live across the street from Michelle Malone, a well-respected Southern musician who is a strong regional artist and over twenty years, has cultivated robust fan bases across the United States. I've since seen her play in Atlanta, San Francisco, Boston, and New York City. (I wrote earlier at R&T about Malone in a post titled "Jesus and the Nasty Blues.")
After establishing her credibility as a hay-groove guitarist and a singer who projects a lullaby howl of a voice, she is an artist that I would have thought would be really famous if there were anything like justice in the world. (Her latest album, Day 2, is at her website here.)
Of the several songs she has written that have been my regular traveling companions over the years, one of them is "Green," from her album Beneath the Devil Moon. Here she is, performing the tune at what looks like a house concert: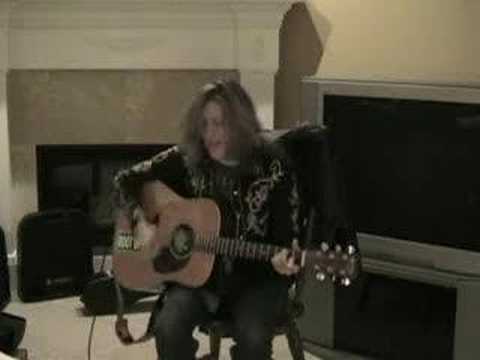 Here are the lyrics (as provided by the Michelle Malone website):
In a recent post, Tom Beaudoin asked key questions about what is important when we approach or analyse music theologically, when he said
"Why have theologians been so interested in lyrics when we have engaged pop culture? That's another conversation, but probably worth exploring."
It's one of the questions I come back to time and time again when thinking about music theologically, or 'in theology'. I think the fact that theology has been so verbally and conceptually understood, we struggle to think about theological understanding without thinking of content, creed belief statements. And yet we are more than our heads (despite Ken Robinson's great quip about academics using their bodies as a form of transport to get their heads to meetings).
Anyway – I will ramble more on this in relation to rock music/culture, but let me just throw one experience or thought process in. Not so long ago, in a post called post called "Record Store Catechism" by David Dault, he spoke of the ever-decreasing 'physical' experience of browsing through record stores and picking out albums somewhat randomly, because you liked the way they looked, I decided to do just that, went to an old record store (there are many in Munich!) and just for sake of exposure, chose one I would not usually feel have picked up, leaving the store with a double CD by Apocalyptica, a group who I knew not, called Cult.
I loved it. And I was fascinated. A Finnish band described as Cello Rockers, or Metal band, depending on who's describing, of course, who are a group of 4 classically trained cello players who began their life together as a Metallica Tribute band, and here's the proof: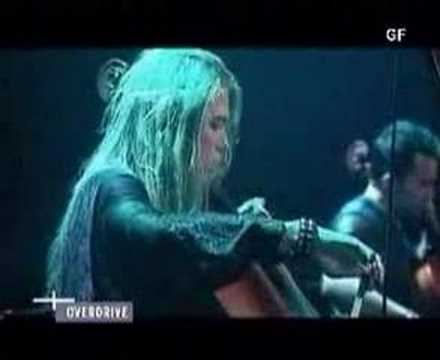 No lyrics… and much of their music has none, and yet in this case the audience fill them in. And sometimes (more…)
Several days ago, Christian Scharen posted a thoughtful challenge about whether "we" (which I take to mean R&T readers) should be enthusiastic, from a theological vantage, about the new availability of AC/DC music on iTunes. The basic issue, as he followed up in the comments, is that AC/DC traffics in language about the devil and evil. Isn't it a contradiction of Christian commitments, he asks, to revel in such language — admitting that the band itself may be exploiting such language/imagery in a trite or hackneyed way.
In the combox after Christian's post, I expressed my agreement with his concern in the following way: "We don't want to be schooled, through musical experience, in things that betray what is most important and most true for us."
Also in the comments section, I posted my approach to lyrical analysis from theological perspectives: "If the felt sense of popular music is such an important part of its significance in everyday life, why bring in a critical analysis of lyrics as a kind of 'necessary' theoretical point? For me, this gets to the question of what the theological analysis (or better, sense-making) of music is working with; what is theology's focus when dealing with music? Whereas I used to argue for lyrical analysis as central or at least important for a theological engagement with music, I no longer see it as a non-negotiable element 'a priori'. If the point is to do theology that engages how people really live, I would think we need to make theological sense of what is already moving people. That may or may not include lyrics. Why have theologians been so interested in lyrics when we have engaged pop culture? That's another conversation, but probably worth exploring. That said, whether or not lyrics actually play a role in shaping the reception or the discursive force-field of musical experience in people's lives — and again I think the answer here can only be contextual, not general — there is still room for lyrical analysis by theologians as an attempted intervention in lived experience. On occasion theologians can gain entree to readers'/hearers' lives and propose ways of hearing lyrics that enhance or complexify — that is, redirect — the experience of the music, even if lyrics had not been that important to the listener beforehand."
With these observations on lyrics as background, I'd like to further (briefly) comment on Christian's concerns about singing praises of Satan/devil/evil along with AC/DC.
[1] The basic meanings of our lives is deeper and more complex than what we can say in any one moment. No spiritual narrative (more…)
As I made my way back to Chicago airport after the AAR, it was difficult not to be touched by the immense pre-thanksgiving day homebound stream of traffic last Wednesday – a celebration that up to now has not really registered on my mental or working calendar, I found the quest for family and friends with whom to celebrate insightful and moving. Each culture has its moment or moments of birth and those that mark history, to which we return time and time again to drink at the well of that which somehow made us who we are. We all seek belonging, in one way or another; tradition is not only a church thing.
And on Tuesday evening, I tasted another aspect of American culture: thanks to Hottix.com I got half-price tickets to the show Million Dollar Quartet,
http://www.milliondollarquartetlive.com/
a musical based on a random Tuesday evening of 1956 which saw Johnny Cash, Jerry Lee Lewis, Carl Perkins and Elvis Presley come together at Sun Records in Memphis with the man who discovered them all, Sam Phillips, and create an impromptu jam session that went down in history.  It was the last time they played together.
Here's the trailer: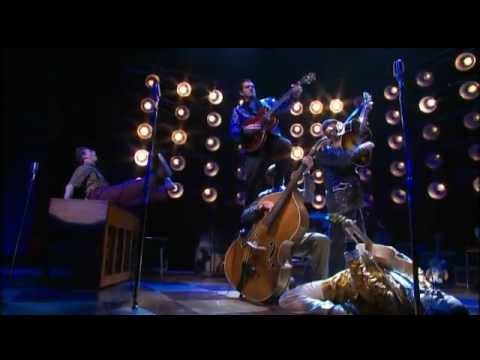 The actors were great and the music really well played,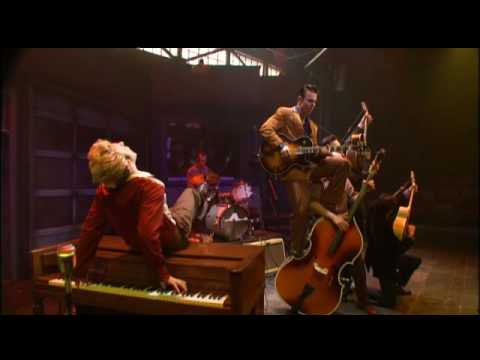 and although the story is also somehow sad, it seemed to me as if I was peeking in on an intersection of (more…)
Late last spring, I paid a scalper way too much to see The Alabama Shakes and Jack White play the Ryman Auditorium in Nashville. I've wanted to see a show at the Ryman for a long time. The Ryman is well-known as a cathedral of popular music. Built as the Union Gospel Tabernacle, and for many years host of the Grand Ole Opry, its gracefully curved  wood pews on the main floor and balcony immediately suggest to music-goers they are in for something beyond mere entertainment. The stage now betrays its long use as a performance venue, but the curved back wall hosts a riot of beautiful stained-glass windows, bathing the room in otherworldly light. The Alabama Shakes, an young band from Athens, Alabama, got their start as high school students in the mid-2000s.  After being touted on the Aquarium Drunkard, an influential L.A. music blog they have taken the music world by storm. Led by the amazing voice of singer/guitarist Brittany Howard, who styles herself after gospel blues pioneer Sister Rosetta Tharpe, they offer a tight sound honed by years playing covers in rowdy small-town bars. A worthy first band to warm up for Jack White, both drawing inspiration from the delta soil that gave birth the blues and rock n' roll a century ago.
But nearly everyone in the sold-out auditorium was there to rock out with White, celebrating his first solo album's debut at #1. If you've never heard of Jack White, or The White Stripes, the band he made his name with (literally: born John Anthony Gillis, White took his band name and surname from his first wife and band-mate, Meg White) stop reading this now and look up their performance of Seven Nation Army and Death Letter Blues at the 46th Grammy Awards. Turn up the volume. Click play. Hold on to your chair.  White's simple aesthetic scheme of three primary colors (black, white, and red) and basic musical set up (Meg on drums and Jack singing and playing electric guitar) has an energy that would serve as case in point for a college course on rock 'n roll, hitting the body with a frightening yet absolutely compelling force, immediately both visceral yet transcendent in impact.
This show, this particular Wednesday night in Nashville, was a rock 'n roll show and it seemed like church. Holy moments unfolded with the heartbeat of a thumping drum and a screaming electric guitar. And I don't mean only that rock and its pantheon of guitar gods, of whom White is one, functions like religion. No, I mean that as a Christian disciple, pastor, and theologian, I see 'more' there.
The excitement of the crowds was palpable as we walked up 5th Street towards the Ryman. We reached the imposing red brick building, stepped up through the arched doorway, floating through the foyer on a buzz of anticipation. Our seats were in the balcony, so we headed past the merch tables, past the mob at the bar, and up curving stairs towards the second floor. The stairs are graceful, covered in a crushed velvet carpet, and bordered by white metal and dark walnut rails that invited a hand just to feel their elegance.  About halfway up, I began to pick up a muffled song over the rumble of conversation filling the foyer and stairs. Its insistent, mid-tempo beat and slight wail of guitar accompanied the crying voice singing, "You got to hoooooold on, Yea, you got to hoooooold on." I turned in a panic to my friend. We'd considered picking up a beer, but Alabama Shakes were playing my favorite song, "Hold On," the lead single from their debut album Boys and Girls. We headed straight in, walking what seemed like the endless arc of the back pew to the far side, section 9, with seats about midway down. Along the way to our I had a sinking feeling.  I realized I had an emotional investment in their pulling off a good showing in this classic venue, in a high-profile gig, surrounded (undoubtedly) with music business people as thick as bees on a hive.
The auditorium was only about half-full at this point, and the band members were all standing in their spots as if glued to the floor.  Lead singer Brittany Howard has described their live shows as "like the Baptist church, except its real loud
One way to understand theology is that it is an attempt to recapture treasured origins, both by what theology argues (the meaning of this or that idea, text, or practice), and by how that argument is made, how the reader is carried along from turn to turn.
The recapturing of treasured origins is like a reconstituting of them, insofar as theology tries to make present, or at least make echo, some originating inspiration of the tradition, way back in time. Pay new attention, theology says, to these materials that are at the beginning of what matters: God, grace, beauty, unity.
Reading our own theological writings as attempts to recapture and reconstitute treasured origins is a way to see our theologies for the spiritual exercises that they might already be, and to make of them a new exercise now.
I thought of all this as I watched Rod Stewart sing a song of origins, going back "to Gasoline Alley where I was born."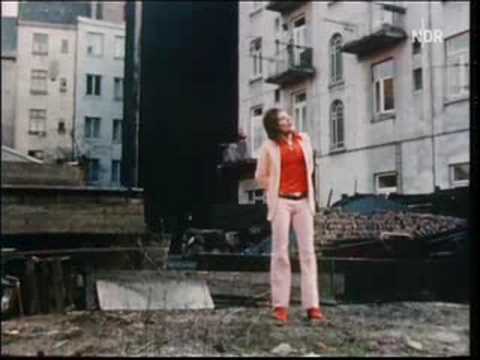 Especially because what is so arresting about Stewart, especially in this early (1970s?) era of his career, is not only what he is singing, but how he is singing it. "Going home, going home…"
Tommy Beaudoin, Hastings-on-Hudson, New York
A talk available on YouTube about "homosexuality and the Bible" by a Harvard undergraduate, Matthew Vines, has become something of an Internet sensation. I learned about it through a story in the New York Times here.
You can watch the talk here: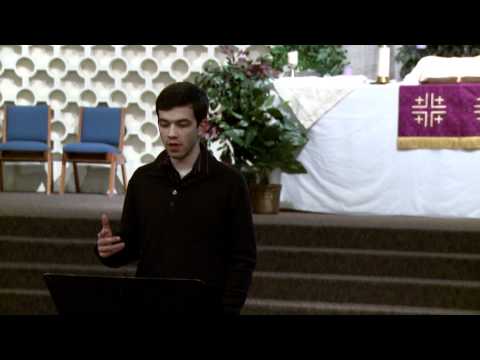 I think Vines is being courageous and I hope that many more people will listen to his presentation. I venture that most people in the USA, anyway, do not know that a good deal of recent scholarship on same-sex erotic relationships in the world of the Bible has come to the conclusion that the Bible (Torah/Hebrew Bible/Old Testament as well as New Testament/Christian Scriptures) is not really talking about "homosexuality" at all in the way that that term is understood today. "Homosexuality" is simply not dealt with. The passages of the Bible that are typically invoked are all embedded in other "cultural"/"religious" concerns of the time. For Christians, it is especially important to note that just because Paul seems to discuss same-sex relationships in some passages, it does not mean he is talking about being "gay" or "lesbian."
Rock and roll, perhaps due to its bound-up-ness in church backgrounds (which makes it both run to and run from matters of faith, sexual identity, and sexual activity, however those might be defined), has generally shied away from addressing homophobia (fear of non-straight-identified persons) or heterosexism (the privileging of straight-identified ways of life). This is especially true of "mainstream" white-guy hard rock, the kind of stuff on which I grew up in the Midwest, and, in the midst of other musics, to which I often still return. Virtually none of that music dealt explicitly with gay-bashing or directly challenged spiritual denunciations of LGBT persons.
I feel like, compared to the world in which my undergraduate students live, my own Midwestern high school and undergraduate/college world of the 1980s was markedly different in this regard. Of over 350 people in my high school class, I
"Bruce Springsteen is to the Synoptics as U2 is to John's Gospel"; the words of a friend, moral theologian and Springsteen fan ring in my ear as I run through the park listening to Bruce Springsteen's Wrecking Ball. And there's no doubt that one track after another leaves me with a growing sense of the call to mercy and justice that the Gospel stories evoke about Jesus' life. And in this CD he does it so masterfully – as a part-time singer/composer, I admit to being somewhat jealous… Land of Hope and Dreams has me fascinated – playing on music (and thoughts) of the past: Curtis Mayfield's "People get Ready"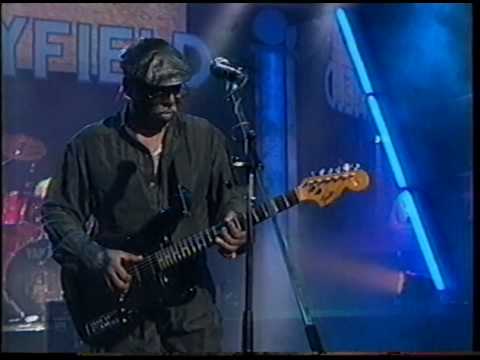 People get ready, there's a train a-comin'
You don't need no baggage, you just get on board
All you need is faith to hear the diesels hummin'
Don't need no ticket, you just thank the Lord
evoked in his "Wrecking Ball" version by a Gospel choir at the end of the song;
and "This Train is bound for glory", a traditional American gospel song first recorded in 1925 made famous by Woody Guthrie.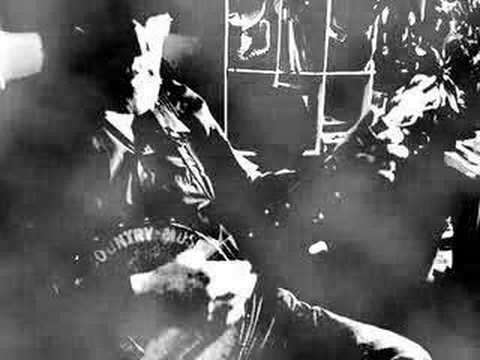 played recently in the Woody Guthrie Centennial Concert: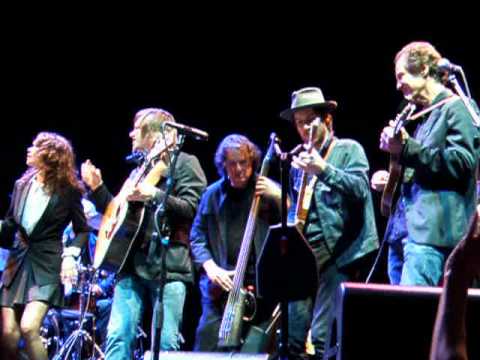 This train… don't carry nothing but the righteous and the holy.
This train is bound for glory, this train.
This train don't carry no gamblers, this train;
I am on my way back from a conference on ecclesiology and ethnography that took place in the north of England, at the University of Durham. The theme of the conference was "Ordinary Ecclesiology," and most of the papers—from presenters hailing from the UK, Western Europe, and the USA, centered on what qualitative research in theology had to contribute, directly or indirectly, to ecclesiology, or theological understandings of the church.
There were more than a dozen papers presented. Among them were research that focused on: how vegetarians motived by faith experience the acknowledgement (or lack thereof) of  their ethical vegetarianism in their churches; how the difference between beginning and experienced pastors illustrates research from expertise studies on the difference between novice practice and expert practice in the move from "following rules" to "transcending rules" through learned intuition; and how a close study of the christology of lay Christians in one British context revealed that most of those Christians do not believe that Jesus is divine nor that his death is of particular significance for them, as they have developed other theologies of Jesus and salvation that work better for them and influence their lives in helpful ways. These are all admittedly not directly operating like the kinds of ecclesiologies that "we" often read in academic theology, but they also contribute to a richer understanding of what the churches really are on the ground, and to what degree they will be susceptible to or interested in taking on or living out official ecclesiologies.
I also co-presented a paper, along with my Fordham colleague Prof. Patrick Hornbeck, on some of our theological explorations of, and research on, the widespread phenomenon of baptized Catholics' changing their beliefs and practices away from "normative"/prescribed ways of being Catholic. We proposed some implications for thinking about the church today.
The turn to qualitative research, especially ethnography, has taken place in systematic theologies, as well as ethics, with increasing vigor and sophistication over the past decade. In practical theology, while there seems to be deepening interest as well in recent years, this sort of research has been happening since the 1980s in various forms.
This is part of the larger turn to practice in theological and religious studies, in which various official claims about faith, often taken to be settled or fixed outside of history, are explored in the realm of everyday life and ministry, in the beliefs and practices of lay people and pastoral workers, and in the process a much richer and more complicated picture of what Christians practice and believe, and for this conference, what "the church" is and could be, is coming into view.
Why now? In a sense, this is well-trod territory. Theologies of the laity, of the sense of the faithful, of popular religion, and of everyday life have been in play for nearly four and five decades now. All of these approaches have informed ecclesiology "from below," even though such ecclesiology has hardly won the day in academic theology, not to mention ecclesial governance. (Not that winning the day in these realms is irrefutable evidence of good theology.)
But what practical theology helped to introduce in the 1980s, and what religious studies has begun to valorize in recent decades,
« Previous Page
—
Next Page »