Pages
Categories
Contributors
Recent Posts
Recent Comments
Recommended
Archives
September 2017
S
M
T
W
T
F
S
« Jan
1
2
3
4
5
6
7
8
9
10
11
12
13
14
15
16
17
18
19
20
21
22
23
24
25
26
27
28
29
30
R&T readers have been patient while I send various reports from and about the South By Southwest music festival. Recap-wise, the New York Times report by Jon Pareles is here.
It's never clear what images count as "religious," whether inside or outside self-designated religious spaces. However, these are some photos I took at SXSW as I tried to pay attention to "religious" images that were set in the midst of a more or less "secular" music festival. (Readers beware: those terms are very mobile! They have no fixed meaning.) These images show that "secular" music is not done with its relationship to "religion," that's for sure.
[1] Here is the first one: "Is God Really Dead?" These posters were all over downtown Austin in full sight of festivalgoers. I had trouble deciphering it. The symbolism might be a touch too arcane for me. At any rate, it certainly put a theological question right into the everyday wanderings of festival attendees. I assume that by raising the question, the answer is, somehow, "no," but maybe being stumped about the provocation is the artistic point of the image. (At least one of these posters had a "YES" scrawled on it by the last evening of the festival.)
[2] The posters below were up all over downtown Austin on the morning of Friday 15 March. A variation on it had the same image but "PAPA" at the bottom. Small type at the bottom read papaemeritus.com. The site was down when I tried it a few days ago(probably too many hits at once), but  I just discovered that it is a link to a band and their new album. (more…)
Not rock and roll, to be sure, but well worth a serious listen: This is Sheila Chandra's "Nada Brahma" from her album Nada Brahma (Sound is Divine).
It may be true that "pop" music that designates itself in "religious" terms has a higher bar to clear in terms of expectations. For myself, Sheila Chandra's music, this song included, opens oscillating transepts of contemplation. I am always glad I spent time in this music's company.
What music is most likely to persuade you that "sound is divine"?
There is a style of theology that wants to persuade us that music is most suitable when it fosters the right ideas about reality, including ultimate reality. Such an approach, however, is too didactic, and too selfish about clarity, which it wants to own verbally. That is what Chandra's music reminds me. I think that the spiritual or theological significance of music resides in what it allows a person or group to exceed and to accede: that is, what music allows a person or group to exceed regarding what is too small for them about their life or world, and what it allows a person or group to accede to regarding power for more life.
Sometimes, in my experience, music allows the words themselves to leap the guardrail of words, as I find with Chandra's song "Ever So Lonely":
Music can be a way to have faith in this world, to trust in the powers of life, to be converted to hope. More than ever, I am convinced that the form of musical experience is a useful way to talk about music's theological content.
Tommy Beaudoin, Hastings-on-Hudson, New York
This brief note is a followup to my recent post on Mata Amritanandamayi and her influence on rock musicians J Mascis and Jason Becker.
I vividly remember Jon Anderson of Yes introducing his "spiritual teacher," Divine Mother Audrey Kitagawa, at a show in Madison Square Garden in New York City in May 2004. (I have blogged here at R&T about meeting band members on the train the next day.)
Toward the end of the show, Mr. Anderson invited Divine Mother Audrey up to the stage.
High-quality video of the moment is here, but I cannot embed it in this post. A lower-quality version is here: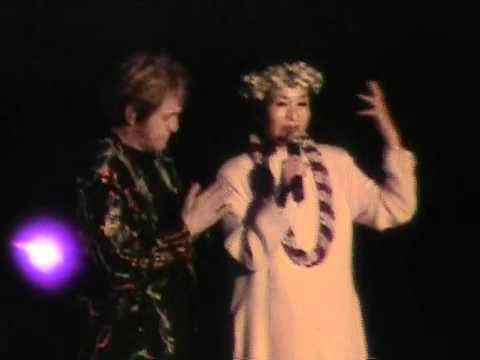 Lots of things are happening here. I think the band must be a little surprised. I think the band was not fully briefed, but then again they must expect this from Mr. Anderson. You can see bassist Chris Squire walk across the front of the kit, maybe going to sit offstage once he realizes that this is going to take awhile. (The next day, I helped him carry his bags off the train onto the platform at South Station in Boston.) You can hear keyboardist Rick Wakeman in the background trying to keep up with the Divine Mother, and he does an admirable job by starting off with mood music, and then trying to urge her along by offering an assertive orchestral swell when he thinks she is getting to the end of her speech.
The band members must know that they were in danger of losing the audience — which they were. You can hear the catcalls, impatient yelps, and random "WTF" sorts of expressions as she leads the crowd wait —- did I mention that this was happening in front of tens of thousands of fans at Madison Square Garden?!
So she led us through the Gayatri Mantra — a very interesting excerpt, with an important history, from the Rig Veda. (See the wiki discussion here.) She gets a fair amount of the fans to chant "Om" and "Peace" at the end. And then she announces, while Mr. (more…)
I recently listened to an interview with J Mascis of Dinosaur Jr on the WTF podcast with Marc Maron. For the interview, go here. Wiki on Dinosaur Jr is here; on Mascis here; the band website is here.
I had heard of Dinosaur Jr., but did not know about their music. But one of the parts of the interview with Mr. Mascis that I found interesting was his discussion of his relationship to Mata Amritanandamayi. She is known popularly as the "hugging saint," or simply as "Amma" (mother) or "Ammachi". Her website is here; Wiki here. Mr. Mascis tells of the profound impact that her embrace and presence has had on him. (Learn more about preparing to be embraced by her here.) He has also recorded an album in her honor, J and Friends Sing and Chant for Amma.
Here is "Heavy Metal Ai Giri Nandini" by J Mascis and friends:
This reminded me of a post here at R&T about the guitarist Jason Becker, by Mary McDonough here. McDonough introduced R&T readers to Mr. Becker's remarkable story. On his website, Becker tells the story of Amma's profound role in his life. I don't know if rock and roll musicians are (more…)
There was a fairly long moment (as pop culture moments go) in the mid-1990s that — across a good number of musical-cultural differences — Alanis Morissette was "cool." I learned about her music through hearing her song "You Oughta Know" everywhere, seeing the video on MTV multiple times,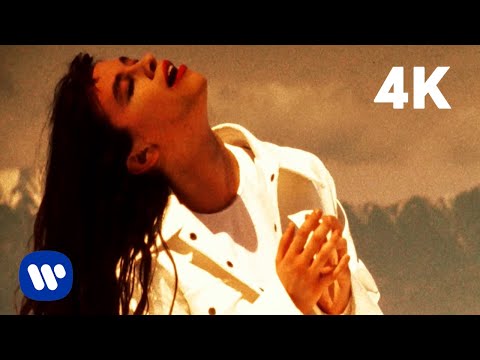 and purchasing her Jagged Little Pill CD at a CD store near The Tasty in Harvard Square (Cambridge, MA) and playing it constantly. I thought that every song on that record was a beautifully crafted work of pop revelation. As I listened to her interviews, I sometimes disagreed with the way that I thought she melted "new age" psychology into religion, but I also respected and was intrigued by the earnest and searching quality of her attempts to put the pieces of her life, faith, belief together… and to risk that searching in public.
By the late 1990s, the zeitgeist had moved on to other artists, but like hundreds of thousands of other fans, I continued to follow her music and, when I could, her life and interviews. I frequently found songs that invited me into reflective states occasioned by a reflective, regretful, celebratory, or uncertain lyric. Not all her music of the 2000s caught my attention; I wished she had kept the rock aesthetic and bombast that drove "You Oughta Know" and what I considered some of her other strong songs, like "21 Things I Want in a Lover," "Uninvited," or "Baba."
I have noticed that Morissette describes herself Holy mother of God!! Have you seen her perform "Baba" live? Check out this performance from a decade ago that opens with scenes of her backstage with her band:
Morissette has described herself as "post-Catholic." She has talked about her transformative travels to India. She speaks openly about the Dalai Lama, and acknowledges her interest in Buddhism, Christianity, and other religions, as well as the debt she owes to her Catholic upbringing for how she is moved by the excellences of ritual. She speaks frequently about therapy and healing (more…)
While this is not directly on the topic of theology and music, at R&T we also deal with larger issues of religion and culture, and this one certainly qualifies:
I have been participating in Occupy Wall Street since 30 September (my first post about it is here), and was most recently on site at Zuccotti Park in lower Manhattan on Friday the 14th. (My post imagining Occupy Wall Street being applied to the Catholic Church is here, picked up by the Chronicle of Higher Education blog here.)
Among other fundamentally irreversible influences in my life, it was my Catholic upbringing, Catholic religious education, and Catholic graduate studies at Harvard Divinity School and at Boston College, that laid the spiritual and intellectual groundwork for me to be able to recognize, in Occupy Wall Street, a possible shared work of corporal and spiritual mercy, a potential place for practicing solidarity, and a plausible habitat for more deeply and experientially learning and living love's public name: justice.
httpv://www.youtube.com/watch?v=RGRXCgMdz9A
(A word about the video above: while it is intended to make a point about the connection between democratic struggle in the Occupy movement and the Arab Spring, I am uncomfortable with its selective presentation of police officers; I think it is crucial for the Occupy movement not to presume that all police are enforcers of repressive state policies or personally hostile to the movement. I hope the Occupy movement can start from an engagement with police officers that appeals to them as fellow working men and women, most of them with middle class and working class families. The Occupy movement therefore shares an interest in changing the political scene to improve their lives as well.)
Because of this Catholic background, I am drawn in particular to the practices and rituals that help those of us at Occupy Wall Street to appreciate and to try to act on reality. These actions and performances bear the movement's theologies or spiritualities as much as any explicit statement on the part of any single person about what they do or do not believe.
There are lots of practices and rituals to notice on site: serving meals, standing with a placard, drumming, dancing, silk-screening shirts, browsing literature, listening, meandering, and many more. But I have tried to pay special attention to the Sacred Space area in Zuccotti Park that emerged soon after the occupation began. (I am not sure exactly when, or by whom, though I would like to find out.) (For some initial pictures, see here.)
Recently, the Sacred Space area has changed its shape a little bit, but it is still a place for a hodgepodge of symbols left by protesters, a place for people to think, meditate, pray, wonder, and talk, and only the most recent example of how Americans hold their religious pluralism and relate it to their political commitments. Theologically, there are many reasons to take this space seriously and with critical curiosity: the relationship between religious/spiritual imagination and political imagination is of interest not only to Christianity but to conceivably all religious and spiritual movements today. One of the basic theological questions is how a relationship to God, "God," or some other ultimate name or reality bears on how one lives and the choices one makes. Theological questions are present moment to moment in Occupy Wall Street.
What follows are my pictures from Friday, with brief captions/commentary. Please, if you are sympathetic to this movement, consider helping Occupy Wall Street or any of the apparently now more than 1000 "Occupy" movements around the world. (If you cannot see the pictures, click the "more" tab below to see them.)
Tommy Beaudoin, Hastings-on-Hudson, New York