Pages
Categories
Contributors
Recent Posts
Recent Comments
Recommended
Archives
October 2017
S
M
T
W
T
F
S
« Jan
1
2
3
4
5
6
7
8
9
10
11
12
13
14
15
16
17
18
19
20
21
22
23
24
25
26
27
28
29
30
31
I have been following with interest the remarkable quantity and energy in the news reports about Pope Francis. Many, especially those that feature interviews with academics, take care to emphasize "tone" as distinct from "teachings," as in: the tone has shifted, yes, and dramatically so, but teachings have not been altered one iota.
This is accurate, but only in the narrowest sense, and does not go very far theologically. Tonight at Fordham I was teaching the work of the theologian Seward Hiltner, who argued that in every discipline, and quite evidently in a trench-like field like pastoral theology, culture and faith exercise a potentially mutual influence on each other. Every theology, he underscored, is effectively a conversation between faith and culture, however explicit or implicit. This is most obvious when the theologian is theologizing "on the fly," as a hospital chaplain does, but is just as true for any other theological field.
One corollary of such an approach is that one cannot maintain too strict a separation between "tone" (read: culture) and "teachings" (read: tradition/faith). Indeed, theological research into everyday belief and practice most often shows what social science theory would predict: that in "real life," people who consider themselves to be religious or spiritual do so with respect to the tones of Christian leaders as much as any teachings. In a way, tones can become operative teachings. For example, if a religion teaches against same-sex relationships, but the local religious leader soft-pedals that teaching and instead actively welcomes same-sex couples and their children, then the "tone" has become the de facto "teaching" for many.
All of this reminded me of Phil Collins and Genesis. I don't know how Collins' music became so maligned in pop culture in the last couple decades, (more…)
Reporting on the recent visit of Pope Francis to Brazil, The New York Times relates that Brazilian liberation theologian Leonard Boff recently wrote the following: "With Pope Francis, coming from outside old European Christianity, he brings hope and enjoyment of life." (You can find the quote in the NYT story here.)
Here is a brief news story on Francis' highly-publicized visit to Brazil:
Those are striking words from Prof. Boff — "hope and enjoyment of life" — in light of certain recent discussions in philosophy of religion, where the concept of "life" has found renewed interest. For a recent collection of essays on the topic, see Katharine Sarah Moody and Steven Shakespeare (eds.), Intensities: Philosophy, Religion, and the Affirmation of Life (Burlington, VT: Ashgate, 2012). The title "intensities" is taken from the philosopher Gilles Deleuze, who argued that the conception of life which philosophy must support had no need of appealing to an exterior "transcendence" for its anchor but rather could be judged on "immanent" terms like how it intensifies the experience of life and multiplies life's possibilities. While some chapters are "Deleuzian" in that sense, not all the chapters in Intensities take that route. For example, one chapter by Dr. Brian Sudlow on the concept of life in the philosophies of Agamben and Girard argues for the notion of a "supertranscendence of love" as a necessary and freeing condition for interrupting the cycle of mimetic violence in human relations. ("…only an extra-human perspective is capable of bringing humans to an awareness of the dangers of mimesis." (p. 50)
The turn to "life" as a generative notion for philosophy and theology opens many domains and poses many challenges, and the particular one that came to mind as I read Prof. Boff's quotation about Pope Francis is whether and how "hope and enjoyment of life" might become categories that can (more…)
On the front page of today's print edition of the New York Times, Laurie Goodstein has an article titled "Some Mormons Search the Web and Find Doubt." Ms. Goodstein's article is about how the Internet is facilitating deep doubt about Mormon faith/truth claims among some Mormons who find research on the Internet that questions their religious tradition. This seems to me to possibly be a story about what is known in academic theology as "deconversion," or the process whereby people detach from the form and content of religious affiliation that used to be secure in their lives. Deconversion is a widespread phenomenon today across religious traditions, and has hit Roman Catholicism particularly hard, which is one reason that I and a colleague at Fordham, Dr. Patrick Hornbeck, have been studying deconversions from Catholicism for the past several years.
Ms. Goodstein describes crises of belief and conscience among Mormons who find that the religious claims that have been presented to them as normative, or binding, may be false or at least considerably "otherwise" than they have learned. Interestingly, the article twice quotes Mormon leaders who compare the drama of this (apparently widespread) Mormon situation with Roman Catholicism, which is imagined in these quotations as more secure in the public presentation of its basic faith story.
This comparison makes sense as a rhetorical contrast between a "young religion" and an "old religion", but it does not jive with the facts, as a substantial number of baptized Catholics no longer trust or believe many basic faith/truth claims that they are taught as binding on Catholics. That is (more…)
This is Part Four of a short series. You can also check out Part One, Part Two, and Part Three.
Perhaps the most significant spiritual benefit of of following a band for a long time, as far as I can tell, is that fans get to chart their own spiritual journey in the context of, and in explicit relationship to, a musical culture — to the band, their songs, their fans, and their "scene." If you are such a fan, this means that the story of your revered band is inseparable from the story of your own life/faith/spirituality/religion/etc. Just as other people revisit novels, films, or recordings of great sports matches regularly in order to draw profit from them, from insight to inspiration, so the longtime music fan is able to swim comfortably in a pool of musical references that ripen in surprising, ever unfinished, ways, as the band and their music, and their reflections on what is important, age, change, mature.
One movie that has fun with the ways that following a band for a long time can sculpt identity and desire is "I Love You, Man," and of course I have chosen it because the main "bro" characters (played by Paul Rudd and Jason Segel) adore Rush. Here they are at a Rush show:
No one told me (and no one could know) at age 11 that I would be investing the next 30+ years in this band and that it was a worthwhile thing to attempt, but it has made a tremendous difference in my life: this band, their songs, their fans, and their "scene" has been a harbor of sanity and continuity, and a constant artistic sounding-board for my changing (more…)
How have your own views shifted over time in how you relate music and theology/religion/spirituality/faith? I was reminded of a shift in my own understandings recently when a friend told me that he had just read my first book, Virtual Faith: The Irreverent Spiritual Quest of Generation X (Simon and Schuster/Jossey-Bass, 1998). "That was my 27-year old self," I said, probably playing a little anticipatory defense.
As he pointed out to me, at the time I understood the relationship between music and theology to be a question of mission. I thought my work was to interpret music to the church in a way that would facilitate the church reaching out to young adults. So in that book I tried to show how an "emerging spiritual quest" evident through pop culture was important for the church to take seriously, but was also finally congruent with a Catholic understanding of sacramental experience. I also "challenged" Christians of my generation to take church community more seriously as a necessary part of their spiritual quest. Theologically, I thought that when I was talking about sacramental experience, I was talking about reality as such.
Through different experiences leading to changes of mind and heart in the following decade, one way to describe how I have changed is from seeing the substance of the interaction between music and theology no longer as mission but as dialogue. These are loaded terms in contemporary Christian theology, and a blog post can only handle them lightly. A difference between mission and dialogue, in emphasis if not essence, is that dialogue sees (more…)
A new book on "ordinary theology" has just been published, for which I co-authored a chapter with my Fordham colleague Dr. Patrick Hornbeck. The book is titled Exploring Ordinary Theology and is edited by Jeff Astley and Leslie J. Francis (Ashgate, 2013). "Ordinary theology" is a term that Rev. Dr. Astley popularized several years ago in a thoughtful and wide-ranging argument, in his book Ordinary Theology, for the existence of a theology operative in ordinary life that is both different from, and startlingly analogous to, the theology done in the academy. "Ordinary theology" is the faith that becomes evident through how people actually live, how they deal with their lives, what they take as most important, influential or personally significant.
I think this concept is very important, and is part of a family of concepts that look to "ordinary" lived experience to find the place that theological material matters in people's lives… concepts like "lo cotidiano" and "popular religion" in Hispanic/Latino/a theologies, like "lived religion" in practical and historical theologies and sociology of religion. In theology from the UK, the study of "implicit religion" has been going on for decades, as well, and in the Philippines, Indonesia, Africa and other two-thirds world theological scenes, sometimes the theological literature on "inculturation" affords a deep appreciation of the theological significance of lived experience and everyday life. (In my reading, one ambiguity in the concept is how much of an explicit relationship to a founding theological figure, like Jesus (Astley's work falls mainly within Christian theology), must be evident in order for one to have an ordinary theology, as distinct from, say, an ordinary spirituality, ethics, religion, etc — whatever those terms might mean.)
In Exploring Ordinary Theology, there are a variety of chapters that deal with different dimensions of theology seen in and through and from ordinary life. There are qualitative-theological case studies, explorations of theological themes from ordinary life, and more theoretical analyses of ordinariness in theology. The chapter that Dr. Hornbeck and I wrote is titled "Deconversion and Ordinary Theology: A Catholic Study," and states our (more…)
When I was in college, in 1989, my roommate would often put Soundgarden on the turntable and an untamed horizon would dawn. (I remember in particular the song "Hands All Over.") He was the guy who introduced me to SubPop, whose literature was strewn around our apartment. (He could hardly believe that I was "still listening to Rush.") But from a second floor apartment on Warwick Avenue in Kansas City, Missouri, was where I learned to savor Soundgarden. I loved them right through their 1995 album SuperUnknown, which was a significant influence on my first book Virtual Faith: The Irreverent Spiritual Quest of Generation X (Jossey-Bass/Simon and Schuster, 1998). In that book, I included many references to their song "Black Hole Sun" (how I wish we had YouTube back then!) which I took to be symbolically important in revealing some key spiritual sensibilities of my generation.
On Tuesday night, I'm going to see the recently-reunited Soundgarden at Hammerstein Ballroom in New York City. I've been getting into their new album King Animal, which picks up where the band left off in the heavy rock/grunge world of the 1990s when they broke up.
So, given my own interests, I'm also thinking about Soundgarden and theology. Here is an interview from a few years ago with lead singer Chris Cornell about some religious matters. Apparently — surprise, surprise! — he went to a Catholic school as a boy. (Their lyrics feature many references to Catholic/Christian imagery, including — listen to that voice! —Jesus Christ Pose.)
Here is Cornell's interview: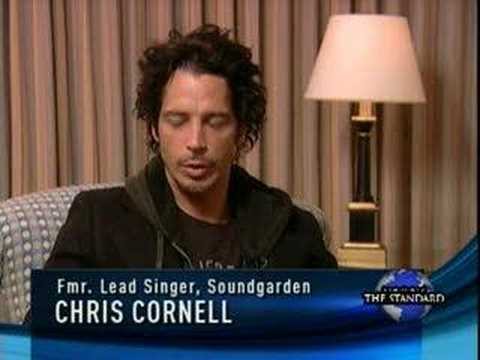 Like many people in the rock and roll world, Cornell wants to now remain a "free spirit" or a free agent. This will be criticized by many academic theologians who think that he has not adequately pictured his own relationship to traditions that constrain and specify his choices and even his language. There is some truth to that. But we don't need to make Chris Cornell into a creature of academic theology in order to take seriously the journey he has taken into a spiritually aware habitation, one that lets him (more…)
There was a fairly long moment (as pop culture moments go) in the mid-1990s that — across a good number of musical-cultural differences — Alanis Morissette was "cool." I learned about her music through hearing her song "You Oughta Know" everywhere, seeing the video on MTV multiple times,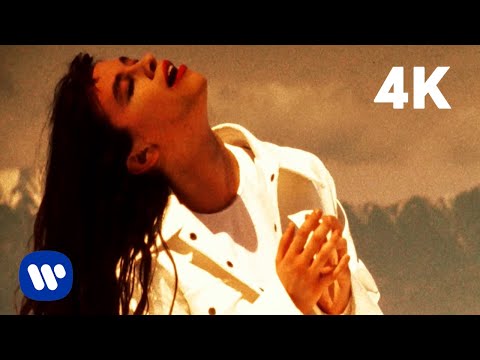 and purchasing her Jagged Little Pill CD at a CD store near The Tasty in Harvard Square (Cambridge, MA) and playing it constantly. I thought that every song on that record was a beautifully crafted work of pop revelation. As I listened to her interviews, I sometimes disagreed with the way that I thought she melted "new age" psychology into religion, but I also respected and was intrigued by the earnest and searching quality of her attempts to put the pieces of her life, faith, belief together… and to risk that searching in public.
By the late 1990s, the zeitgeist had moved on to other artists, but like hundreds of thousands of other fans, I continued to follow her music and, when I could, her life and interviews. I frequently found songs that invited me into reflective states occasioned by a reflective, regretful, celebratory, or uncertain lyric. Not all her music of the 2000s caught my attention; I wished she had kept the rock aesthetic and bombast that drove "You Oughta Know" and what I considered some of her other strong songs, like "21 Things I Want in a Lover," "Uninvited," or "Baba."
I have noticed that Morissette describes herself Holy mother of God!! Have you seen her perform "Baba" live? Check out this performance from a decade ago that opens with scenes of her backstage with her band:
Morissette has described herself as "post-Catholic." She has talked about her transformative travels to India. She speaks openly about the Dalai Lama, and acknowledges her interest in Buddhism, Christianity, and other religions, as well as the debt she owes to her Catholic upbringing for how she is moved by the excellences of ritual. She speaks frequently about therapy and healing (more…)
Here is a familiar prayer for Roman Catholics:
"Hail Mary, full of grace, the Lord is with you. Blessed art thou among women, and blessed is the fruit of thy womb, Jesus. Holy Mary, mother of God, pray for us sinners, now and at the hour of our death."
Jack White and The Dead Weather revised that prayer, which takes up the entire lyrical content of their song, "Old Mary" (from the 2010 album Sea of Cowards). Here is the Weather performing it live: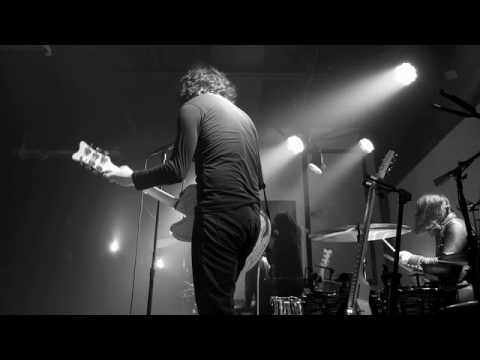 The revised "prayer," as best I can hear it, is:
"Old Mary, full of grace (grease?), your heart stops within you. Scary are the fruits of your tomb and harsh are the terms of your sentence. Old Mary, sister of mine, mother to the world, carry this burden now until the moment of your last breath." The mantra becomes "Now until the moment of your last breath."
White's Catholic upbringing is somewhat well-known, especially through his "Catholic Throwdown" with Stephen Colbert a while back. From White's recent interview with comedian Marc Maron on the WTF podcast, it seems that White is now more or less post-Catholic.
I had all this in mind as I listened to this song and tried to do that simple but impossible rockish exercise: figure out "what the lyrics mean." There seems to be a reworking of Catholicism going on. I thought of many things as I listened to it: A (veiled)
I am not really familiar with the rock band The Hold Steady, although I have read theological analyses of their work (like Sean Dempsey's "Hipster Orthodoxy"), and R&T's own Dave Nantais cites them as an example of the Catholic imagination at work in his eminently readable and thoughtful Rock-A My Soul (Liturgical Press, 2011). I did, however, enjoy listening to the interview with The Hold Steady's singer and guitarist Craig Finn on a recent episode of WTF, the podcast hosted by comedian Marc Maron. (Earlier at R&T, I wrote about the WTF podcast here.) In this interview, Finn talks with Maron about his musical influences, Catholicism, divorce, rock and roll "for adults," and more. You can get the podcast through iTunes (and/or through the WTF app).
Here is an excerpt from Finn talking with Maron in the podcast: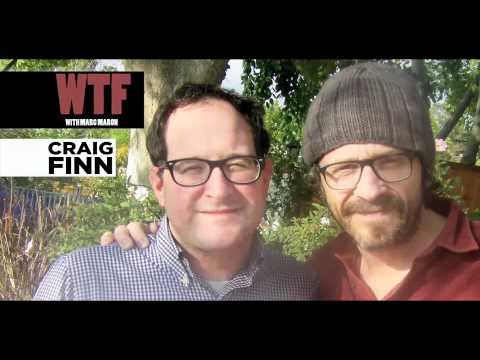 And here is Finn with The Hold Steady, "Stuck Between Stations":
I especially appreciated their (too brief!) discussion about the challenges (and satisfactions) of making rock and roll speak to adulthood. Finn commends The National as another example of a band that is trying to write intelligent rock and roll that speaks to grown-up concerns. (I resist writing it like that, but can't think of a less boring-sounding, more true way to say it.)
Tommy Beaudoin, Hastings-on-Hudson, New York
Next Page »