Pages
Categories
Contributors
Recent Posts
Recent Comments
Recommended
Archives
On the heels of Tom Beaudoin's post on Paul Simon and God, I decided to finish a draft of a brief post that I started a while ago on Simon's 1986 album Graceland.
When that album was released (25 years ago!), I was too young to be aware of the politics and controversy surrounding it. But it's one of those albums that was a prominent part of my life soundtrack for many years and it remains one of my favorite albums of all time. Over the years, though, I have become aware of the multiple issues surrounding the phenomenon of that album. In fact, Graceland came to mind when I read a quote from Randall Dunn of the band Master Musicians Of Bukkake that a friend passed along on Facebook:
What can happen with a lot of these 'world music' bands is that they think they're above looking at themselves as colonial appropriators, vultures, you know? So I always jest and call our music 'post-colonialcore', and I've always wanted that to stick. Or 'No-Age'. So we always try to keep ourselves in check on that, and the name always helps every time we feel like we're doing something beyond our actual cultural background. It keeps us grounded – 'Oh yeah, that's right, we're from Seattle…'
I recently came across a lengthy blog post from activist and researcher Ethan Zuckerman that narrates the fascinating history of Graceland, touching on everything from its release within the context of 1980s superstar benefit projects ("We Are The World," Farm Aid, Artists United Against Apartheid, etc.), charges of musical colonialism and the exploitation of particular musicians (e.g. Los Lobos), the politics of international live tours, and the possibility of authentic cross cultural musical experience.
Zuckerman's view of Graceland is ultimately a positive one, an example of "xenophilia" in which Simon simply used connections that he had to forge musical friendships with African musicians to produce a document of cross cultural musical encounter. I tend to read Graceland along those lines as well, but recognize the complexity of the issues involved, particularly when we move beyond questions of the artist's intentions and into the realm of audience reception and use of musical "texts."
How do Rock and Theology readers understand Simon's Graceland? And what might these debates in the world of popular music have to say to those of us engaged in various forms of intercultural theology? (Can any of us anymore dare suggest that we do not do intercultural theology?)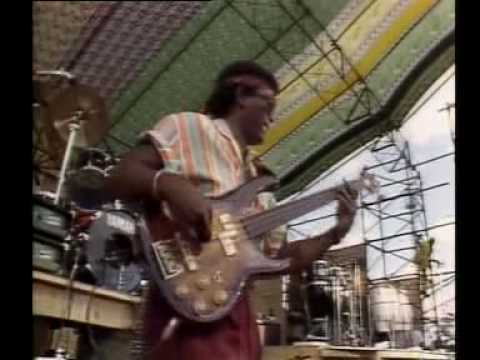 Michael Iafrate
Parkersburg, West Virginia
USA
I really believe in the last ten or 20 years there has been radical art. People have done interesting things with pop, people have done interesting things with cinema, but in terms of having a militant political thought, our generation has got to be—so far as I can tell—one of the most reprehensible generations that has hitherto ever existed. We really sat on our hands, we really just sat on our hands. I could be making another caricature out of the ignorance, but the few tightly-controlled marches through the streets and these ridiculous satires that don't come up against the limit of satires . . . And then some stuff on the internet, but no Molotov cocktails. If someone would make a medium of politics that could articulate an idea met with at this time, I think it would be met with enthusiasm. Met with enthusiasm on all sides. Then what happens, of course, is that all of our theory, and all of our revolutionary guile is put to work standing in line at the primaries to make sure Obama gets in there this next time round. I mean, couldn't you just feel like you were being duped in that situation? Like, Yeah, he's better than Bush, and yeah—it just goes on, it just goes on. I've completely lost any shred of hope that liberalism is our salvation, or that there is any hope of that way of thinking about human beings like that in the world. But I think that music can anticipate this world to come.
Recently my R&T colleague Michael Iafrate posted comments by an Irish activist group criticizing certain business decisions made by U2. You can read his post here. On July 7th, the Baltimore Sun published a letter by a federal employee named Simon Maroney criticizing Bono's ONE campaign and accusing the band of moving their business to a tax haven in Holland in order to avoid taxes in Ireland. On July 12th the newspaper published the following letter written to them by The Edge in defense of his band's business practices:
The recent letter to the editor entitled, "Senator Cardin's affection for Bono's foundation is indefensible," (July 7) by Simon Moroney contains so many inaccuracies that it is pointless to attempt to correct them all.

But the most serious inaccuracy is the totally false and possibly libelous accusation that U2 and Bono have, by moving a part of their business activities to Holland, been involved in tax evasion.

For the record U2 and the individual band members have a totally clean record with every jurisdiction to which they are required to pay tax and have never been and will never be involved in tax evasion.

Contrary to what Mr. Moroney writes, Ireland is, thankfully, not bankrupt.

Had he bothered to contact the Irish Ministry of Finance, as did Spin magazine journalist Steve Kandrell for his March 25th 2009 feature on U2, he would have discovered that they have no problem with U2 basing some of their business activities in Holland.

"People complained at the time," says Owen Durgan of the Ministry of Finance. "But we have companies moving here from the rest of the EU, so it all evens out. We wouldn't make an issue of it."

Furthermore, since he is a federal worker, it might interest Mr. Moroney to know that U2 and its members have paid many, many millions of dollars in taxes to the United States Internal Revenue Service over the years.

I hope that his fears of an Obama tax increase affecting him personally turn out to be as unfounded as his statements about U2′s tax affairs and Bono's ONE campaign.

The Edge
Mary McDonough
A group of Irish activists is criticizing U2 for avoiding taxation in Ireland by moving part of its business activities to the Netherlands. The group Art Uncut conducted a protest at U2′s set at the Glastonbury festival on June 24. The group's founder, Philip Goff, writes:
In 2006 U2 Ltd moved most of its tax affairs to Holland, seemingly in response to the Irish government's decision to cap the tax-free exemption on royalties at €225,000 (before this, artists in Ireland were not obliged to pay any tax on royalties). Our concern is that when individuals and corporations "shop around" different countries for the best tax deal, this puts pressure on governments all round the world to lower their tax rates, which results in an ever-dwindling proportion of profits going to governments to spend on schools, hospitals and public services. Given the financial difficulties in the group's native country right now, any tax revenue denied to Ireland hurts badly.

The broader point of the protest was to raise awareness of the connection between tax ethics and development. Christian Aid estimates that $160bn, more than the global aid budget, is lost every year to the developing world from multinational tax dodging. It's clear that if we're serious about making developing countries richer, we need individuals and corporations to take a much more ethical and responsible approach to their tax affairs.

Art Uncut aims to bring about a culture shift, to create a world where people automatically and instinctively think about tax ethically. We're not claiming that individuals have a duty to pay as much tax as possible. Rather each of us has a duty to think about tax in an ethical context, to ask questions such as: what's my fair share? What do I owe to the country that paid for my healthcare and education? What's the spirit as well as the letter of the law? What effect does how I arrange my tax affairs have on the globe?
The case of U2′s business practices raises important issues and questions for those thinking about rock and theology regarding the place of economics and music ethics in our theologies of rock as well as the possible dissonance between what rock artists say and what they do.
Michael J. Iafrate
Parkersburg, WV
USA
Deeply committed to their religious beliefs and to the philosophy of Torah u-Madda, several students from Yeshiva University developed an a cappella group called the Maccabeats.  These talented young men have integrated their passion for music, popular culture, and the Jewish tradition to express their beliefs and fuse secular and traditional wisdom.
The Maccabeats epitomize the intersection of theology, music, and popular culture.  "Candlelight" is their most well known video/song and has become an anthem for Chanukah; however this group has several other videos and a recent album release.  While demonstrating pride in their faith, the Maccabeats call for an end to hate, unity within humanity, and a recognition of God in the details.
Sometimes I feel we should be doing more at R&T to directly connect up to important world events. The daily news of war and suffering, in particular, frequently make me want R&T to be more "topical." But at other times I think that our more indirect relation to global realities is about the best we can do, because it contributes in a small way to building a critical consciousness about how to live in the world with a deep attention to desire and a commitment to justice.
But I had war's traumas in mind lately as I have watched the Alice in Chains video for their song "Rooster," and have been thinking about the way music videos used to occasionally take on significant moral concerns. (Does this still happen with any frequency?)
As the wiki page for "Rooster" explains, the song was written by guitarist Jerry Cantrell as a way of making some sense of the experience of his father, Jerry Cantrell, Sr., who fought in the U.S. Army in Vietnam. Images from the movie "Platoon" are featured in the video. Filmic images of American soldiers and a young boy at their mercy are interspersed with archival footage of suffering Vietnamese people. Wiki also reports that Cantrell's father was interviewed when they made the video. I take it that this is Cantrell Sr. (nicknamed "Rooster") speaking at the front of the video.
Veteran father has also joined guitarist son on stage when "Rooster" is played. Here is a video from a couple of years ago from a show in Dallas where this happens:
I don't know of any research connecting attitudes toward war and its attendant political questions to the viewing of music videos, but I would be curious about this kind of moral formation, especially because videos are a fundamental form of learning in the age of the Internet.
There is another world.  There is a better world. Well, there must be. There must be.
- Morrissey, "Asleep"
from The Smiths' The World Won't Listen

I was recently catching up on reading back issues of Commonweal (one of the pleasant perks of being a professor of Catholic studies is that this activity counts as work time), and I was stopped short by an offhand remark made in John Connelly's "The Price of Freedom: What Came Down with the Berlin Wall" .  Connelly, a history professor from UC Berkeley, makes the case that the small East German town of Plauen, site of the largest anti-GDR demonstration prior to the events of November 1989, was instrumental in helping to bring down the Berlin Wall and open the borders.  It's a pretty remarkable story, and Connelly, as part of a Harvard fact-finding group that went to East Germany in the first days of the dissolution of Soviet control, is uniquely situated to tell it.  He has maintained a relationship to the city ever since, and his Commonweal article is written in the wake of his most recent visit, where he was greeted as something of a celebrity for his recognition of Plauen's otherwise overlooked role in German politics.
In relaying the chain of events that, in the months prior to that November in 1989, began to build momentum toward the shift in power, Connelly lists a number of locations that played significant roles.  "One such place," he writes, "was St. Mark's Lutheran Church, where in the spring of 1989 young people who had previously shown interest in little beyond rock music became politically active."
Today in the International Herald Tribune I read a report, by Michael Schwirtz, on the Russian rock musician Yuri Shevchuk. It describes Shevchuk's frustration with the waning influence of Russian rock, and its incitements to freedom, on Russian politics.  (I have not yet been able to find an online link to it.)
Until he recently confronted Vladimir Putin on television, I did not know of Shevchuk's music or role on the Russian scene in musically preparing the way for the end of the Soviet Union.
This story touches on some elements relevant to the rock and theology conversation, the question of rock's decline as a social-political force (interpreted often here at R&T as also a force of 'spiritual' significance) chief among them. The regret in Shevchuk's remarks is evident: "The battle for freedom was very important for many but, as it turns out, not for all." It sounds like he really means "not for many."
The political theology of German Catholic theologian Johann Baptist Metz has highlighted the centrality of memory for human experience, identity, and religiosity. In Metz' description, memory is central to the formation of our consciousness and collective imagination, but it often "define[s] history as the history of what has prevailed, as the history of the successful and the established. There is hardly any reference in history as we know it to the conquered and defeated or to the forgotten or suppressed hopes of our historical existence" (Faith in History and Society, 110). When the status quo is assumed to be basically good and just, historical memory becomes a selective memory that remembers only the triumph of the powerful, "screening out" the victims, thus creating a "false consciousness of our past and an opiate for our present" (109). When memory functions in this way, history — "reality" — goes on as it always has.
But Metz says there is another kind of memory, a memory that shocks us out of the familiar by radically acknowledging the reality of human suffering. (more…)
Burning Fight: The Nineties Hardcore Revolution in Ethics, Politics, Spirit and Sound
by Brian Peterson
Revelation Records Publishing / $18.00 US (list)
[Amazon] [Revelation Records]
The terms "punk rock" and "hardcore punk" bring to mind a variety of images and stereotypes for "insiders" and "outsiders" alike. Cliches abound when the question of "what punk rock is" or "was" is raised, even in accounts written by those who have been key actors in punk rock. This is problematic because the movement has included countless offshoots and submovements, many of which were and continue to be contradictory and in conflict with one another.
An especially troubling viewpoint parroted in histories of punk and hardcore is the pinpointing of an early, and often arbitrary, "demise" for the genre, usually the early- or mid-1980s. The documentary American Hardcore, is a good example of this tendency. Most of the hardcore "heroes" interviewed in the film place the supposed "death" of punk in the mid-1980s, only to be followed by "pop" punk bands like Green Day and flavor-of-the-month emo bands.
These features of the dominant "punk narrative" obscure the fact that hardcore punk never stopped and in fact became arguably much more interesting, diverse, and contested, especially throughout the 1990s. Brian Peterson's mammoth book Burning Fight: The Nineties Hardcore Revolution in Ethics, Politics, Spirit, and Sound is the first account of this decade in hardcore punk, a decade overlooked or deliberately ignored in most previous accounts.
« Previous Page
—
Next Page »