Pages
Categories
Contributors
Recent Posts
Recent Comments
Recommended
Archives
October 2017
S
M
T
W
T
F
S
« Jan
1
2
3
4
5
6
7
8
9
10
11
12
13
14
15
16
17
18
19
20
21
22
23
24
25
26
27
28
29
30
31
Alex Lifeson, famed guitarist for Rush, was recently featured in an interview in Classic Rock Magazine. The all-things-Rush website RushIsABand has a scan of the interview here. In the interview, by Paul Elliott, Mr. Lifeson is asked "Do you believe in God?" His answer to this question is already leading to Internet debate and now positions the band interestingly theologically.
I have been following, I mean ravenously following, this band for more than thirty years, and I don't recall Mr. Lifeson ever being asked that question directly before.
His bandmate Geddy Lee is on record as being an atheist, and his bandmate Neil Peart has been continually critical of religion over several decades of lyric-writing. My impression is that Mr. Peart prefers to remain agnostic, but others will know more about Peart arcana than I do. Mr. Lee has characterized himself as a Jewish atheist. (Two posts I've written ("Geddy Lee, Jewish Atheist" and "Geddy Lee Responds to My Question") about Mr. Lee's views about religion are among the most read and commented posts here at R&T.)
This means that Rush, one of the best selling rock bands of all time (behind only The Beatles and The Rolling Stones for consecutive platinum or gold records), is more or less now publicly a nonreligious-to-antireligious, agnostic-to-atheist, group.
In Mr. Lifeson's interview, his response to "Do you believe in God?" is: "No. When I was younger I did. My mother is not super-religious but she has a belief. My father was the total opposite. He thought religion was a crock. In my early teens I started to question it all. I had friends who were Jesus (more…)
There may be a few musicians who are relatively, and unjustly, unknown on the national scene, who are exquisite and heartbreaking singers, torrid and groovish guitarists, soulful songwriters of unaffected Americana and Southern-tinged old-fashioned rock and roll, and a stage presence that makes of every word of every song a test of authenticity and an opportunity for spiritual reconsideration — but I only know of one such musician: Michelle Malone.
(I have written about Malone several times earlier at Rock and Theology, first in October 2009, again in October 2009, and in January 2013.)
Here is Ms. Malone playing "Wild Horses" at a house concert: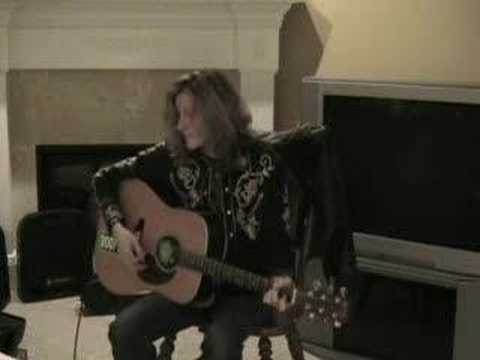 Last night, I saw her play in New York City, at a classy Irish bar and performance space called An Beal Bocht, in the Bronx. I took this picture:
I know you will not believe the next sentence I am going to write, but I will write it anyway: I have been seeing live music for over thirty years, and after hundreds of shows, I can say that I know of no solo artist who is more dedicated to, and natural at, making their songs live afresh every time (more…)
That's a quotation from John Cooper, who heads up the Christian rock band Skillet. He's discussing why their song "Salvation" needs to be indirect, needs to exercise theological discretion, in order to reach the greatest number of listeners, religious and nonreligious.
Did you know about Skillet? I did not, but I learned from James C. McKinley, Jr.'s article in Wednesday's print edition of the New York Times that Skillet is, as measured by album sales, one of the top rock bands in the United States. They seem to have remarkable crossover appeal, drawing in both Christian-rock listeners (is that still a major genre in pop music?! again, I had no idea) and more "secular" listeners who just like hard rock.
Here is Skillet's video for their recent tune, "Sick of It":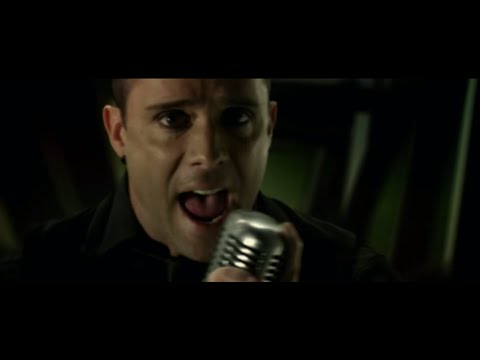 What I like about Cooper's quotation is the implied suggestion that the use of religious language, like invoking the name of Jesus, might get in the way of a deeper religious/spiritual/theological significance of a song. This is important because a lot of people who live, love, and learn at the (more…)
This is Part Four of a short series. You can also check out Part One, Part Two, and Part Three.
Perhaps the most significant spiritual benefit of of following a band for a long time, as far as I can tell, is that fans get to chart their own spiritual journey in the context of, and in explicit relationship to, a musical culture — to the band, their songs, their fans, and their "scene." If you are such a fan, this means that the story of your revered band is inseparable from the story of your own life/faith/spirituality/religion/etc. Just as other people revisit novels, films, or recordings of great sports matches regularly in order to draw profit from them, from insight to inspiration, so the longtime music fan is able to swim comfortably in a pool of musical references that ripen in surprising, ever unfinished, ways, as the band and their music, and their reflections on what is important, age, change, mature.
One movie that has fun with the ways that following a band for a long time can sculpt identity and desire is "I Love You, Man," and of course I have chosen it because the main "bro" characters (played by Paul Rudd and Jason Segel) adore Rush. Here they are at a Rush show:
No one told me (and no one could know) at age 11 that I would be investing the next 30+ years in this band and that it was a worthwhile thing to attempt, but it has made a tremendous difference in my life: this band, their songs, their fans, and their "scene" has been a harbor of sanity and continuity, and a constant artistic sounding-board for my changing (more…)
Here is part three of my short series on the spiritual benefits of following a band for a long time. Part one is here, and part two here.
About ten years ago, the band was interviewed answering fan questions that were facilitated (if memory serves) by RushCon, an annual Rush fan convention. At the time, I was teaching at Boston College in Chestnut Hill, Massachusetts. I submitted a question that, fortunately, was selected to be asked. The question, as you can hear in the video (I don't know who conducted the actual interview) was: "Can you please comment on the relationship between your music and your spirituality? How does your spiritual life make its way into Rush's music, and is playing in any way spiritual for you?" Vocalist and bassist Geddy Lee answered it in an interesting way. You can see it here: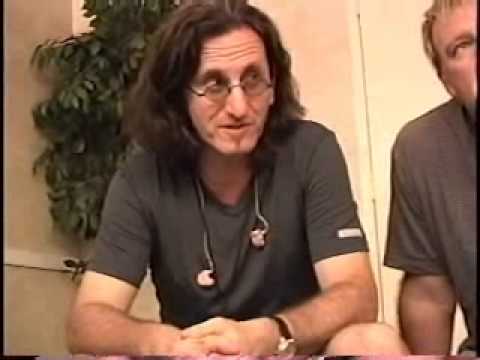 Why was I interested in knowing this from the band, and what did I think of Geddy Lee's reply? Somewhere during my theological studies in the 1990s, I realized that rock and roll experience could be thought of as containing or rendering its own spiritual significance, and that this music was not strictly "separate" from religion/spirituality/faith/etc, nor was it only a "preparation" for something more genuine or deep. I have understood that spiritual significance in different ways over the years. And I was interested in how the band thought about this—if they thought about it at all. It turns out that Mr. Lee took some time with the question and gave a thoughtful response.
His response makes a lot of sense to me: It sounds like he distanced himself from religion, or what religion had been in his life, as a way of finding a (more…)
In Part One of this short series, I wrote about my long relationship with the band Rush, thinking about the spiritual benefits of being a long-term fan of a band.
My interest in this band dates back to the days when, as a teenager, I had band posters across my bedroom wall, I ordered almost all their albums on cassette through tape clubs, and I would listen to Rush interviews on the radio (mostly on Rockline or similar shows) and tape-record them, and then transcribe them into a binder that ended up being fairly stuffed by the time I finished high school. That's how I got into their thinking, not only their music.
Here is the band in the early 1980s playing "Tom Sawyer":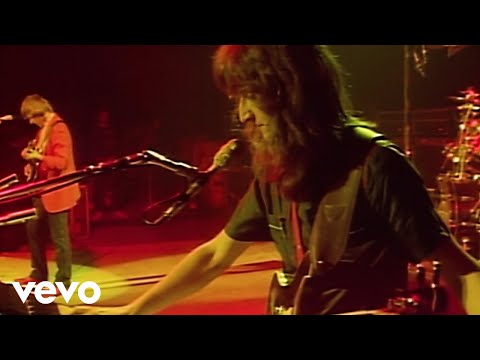 And here they are in 2011 revisiting the same tune: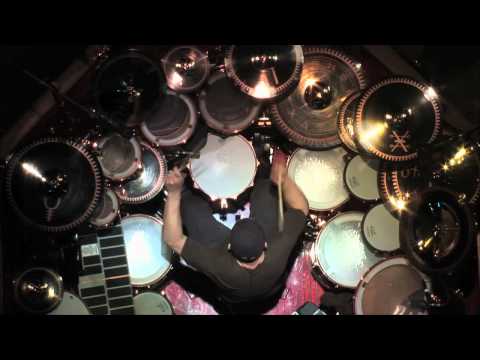 So I suppose I have not only followed this band, but in some way I have tried to imagine their world. Or I have put together a world through them, a world in which the "external" touchpoints are their life stories, their musicianship, their role models as men, their growing up (when I first listened, they were in (more…)
Last night, along with many thousands of others, I saw Rush at Jones Beach on Long Island, New York.
(Here is the trailer for the upcoming DVD from the current "Clockwork Angels" tour)
I believe that my first Rush show was 29 April 1986 at Kemper Arena in Kansas City, Missouri. Over 27 years, I have seen the band perhaps probably between 15 and 20 times, and have been more or less connected to Rush fan culture since about 1981 (first through magazines and later through fan boards online). Very few rock bands last as long as Rush, who were recently inducted into the Rock and Roll Hall of Fame, and have been together for four decades. I am 44 years old, and started following this band when I was 11 or 12. As I get older, I have more and more appreciation for what this experience has provided me. This band has been a through-line from my childhood to the present. Not even my interest in religion has had that kind of consistent longevity.
I was happy to have been unexpectedly bumped-up to a floor seat last night — about 20 rows back from the stage — after the broker (read: professional scalper) from whom I had (unwittingly!) purchased the ticket online gave me an upgrade because, I'm guessing, he (re-)sold my original seat for more money and moved me to a much more expensive seat that he couldn't unload. Having such an extraordinary view of the stage made me reflective about (more…)
There are many ways to think about fandom, and fan studies have been an increasingly important part of cultural studies in recent decades, though in much of professional academic work they have not yet made their way substantially into theological research on popular media culture. One important quality of fan experience, however, would have to be joy, an unalloyed delight in pop culture experience, an enthusiasm for what brings delight, what deserves delight, for the experience of being delighted itself. Times of joy can leave their imprint on us, and if we can pay attention and draw fruit from them later, might also tell us something about ourselves. Joy is "spiritually" significant, because its prompting comes from beyond us and is an experience of being grateful and happy in unusual magnitude, exceeding what we can plan for ourselves.  Joy is so often "joy in" something, "joy from" something. It is a kind of ecstasy in, or of, everyday life. We are prompted to think that these joyful times are, somehow, what life is "all about." Joy helps life add up a little more. Music is the kind of occasion for joy that makes it worth reconsidering the truism that music is religion for many people. If music occasions joy and leads people to actualize their higher selves in lives of generosity, why not call music "religion" or some other word that signifies the "more" in life into which music can conduct?
These are the thoughts I had as I watched this clip from the recent induction ceremony at the Rock and Roll Hall of Fame.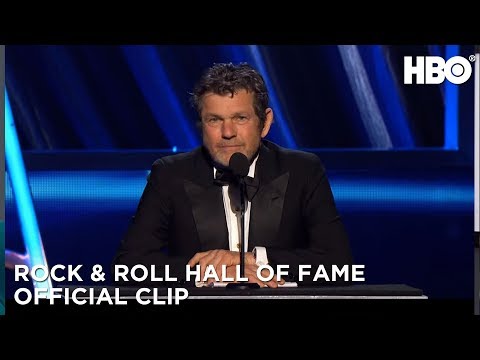 Jann Wenner announces the 2013 inductees, and once he gets to a certain band from Toronto, the place becomes suffused with joy. Perhaps as much as we might call music "religious" or "spiritual," we could call good religion or dynamic spirituality "musical."
Tommy Beaudoin, Yonkers, New York
Not many art gallery shows sell out completely for months ahead, but the retrospective look at the life and music of David Bowie has. "David Bowie is" at the Victoria and Albert Museum in London from March 23rd to August 11th is sold out until August 11th, and sports long lines every morning for the few tickets reserved for 'on the day' sales. I would not have called myself a particularly avid David Bowie fan – and I'm not sure I understood what he was about, and yet passing through London these days I found myself drawn, and lucky enough to get in. Have you ever rediscovered without expecting it important parts of your past, or rather, found yourself in the midst of something more familiar than strange? And then began to understand something of why it was so important, or feels so essential? Such have been the last few days for me: music enters the body and mind via osmosis, like the smell of pizza in Italy that makes you hungry again even after you've just eaten, and so suddenly not only do you remember something but you're there, in how that song made you feel when you were between 5 and 15 (who remembers?) and opening your eyes to life: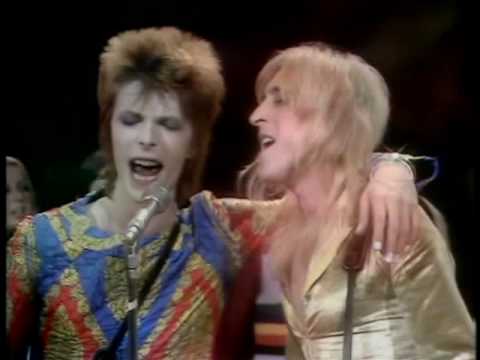 There is a star-man/ spaceman in my memory and musical history… although I wasn't aware of it, and the piano at the beginning of this song touches the (first?) chord of a life-long love of that instrument.

Apart from having way too much to see, hear and take in for so many people passing through, the exhibition is amazingly done – a window into the life, inspiration, hard-work and audacity of a musician some people call the Andy Warhol of the music -scene; a cacophony of sound, (more…)
That is the note that Alanis Morissette posted to Twitter yesterday. Here is the picture she attached to it (presumably of her own altar). Thus far, she has received several dozen responses on Instagram and Twitter alone, and probably many more on the wider Internet.
It is interesting to me that a pop musician would solicit something like examples of an "altar/sacred spot." Many religious institutions would benefit from asking such a question of their own people or of the larger public that they would like to engage.
Morissette, who has described herself as post-Catholic, played a show for the Vatican a dozen or so years ago, and performed a song that is 'about' religious skepticism: "Baba."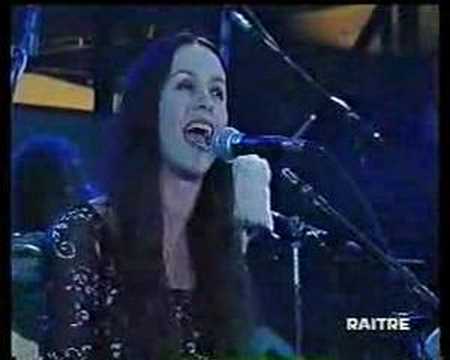 …But that does not mean she has foreclosed a spiritual search. In fact, hers has been a relatively public search, exemplified by that tweet yesterday. I have written several times about Ms. Morissette and spirituality at R&T, including most recently here in January, and some time ago, here on 'eucharist' (more…)
Next Page »