Pages
Categories
Contributors
Recent Posts
Recent Comments
Recommended
Archives
September 2017
S
M
T
W
T
F
S
« Jan
1
2
3
4
5
6
7
8
9
10
11
12
13
14
15
16
17
18
19
20
21
22
23
24
25
26
27
28
29
30
Reporting on the recent visit of Pope Francis to Brazil, The New York Times relates that Brazilian liberation theologian Leonard Boff recently wrote the following: "With Pope Francis, coming from outside old European Christianity, he brings hope and enjoyment of life." (You can find the quote in the NYT story here.)
Here is a brief news story on Francis' highly-publicized visit to Brazil:
Those are striking words from Prof. Boff — "hope and enjoyment of life" — in light of certain recent discussions in philosophy of religion, where the concept of "life" has found renewed interest. For a recent collection of essays on the topic, see Katharine Sarah Moody and Steven Shakespeare (eds.), Intensities: Philosophy, Religion, and the Affirmation of Life (Burlington, VT: Ashgate, 2012). The title "intensities" is taken from the philosopher Gilles Deleuze, who argued that the conception of life which philosophy must support had no need of appealing to an exterior "transcendence" for its anchor but rather could be judged on "immanent" terms like how it intensifies the experience of life and multiplies life's possibilities. While some chapters are "Deleuzian" in that sense, not all the chapters in Intensities take that route. For example, one chapter by Dr. Brian Sudlow on the concept of life in the philosophies of Agamben and Girard argues for the notion of a "supertranscendence of love" as a necessary and freeing condition for interrupting the cycle of mimetic violence in human relations. ("…only an extra-human perspective is capable of bringing humans to an awareness of the dangers of mimesis." (p. 50)
The turn to "life" as a generative notion for philosophy and theology opens many domains and poses many challenges, and the particular one that came to mind as I read Prof. Boff's quotation about Pope Francis is whether and how "hope and enjoyment of life" might become categories that can (more…)
The up-and-coming singer-songwriter Nataly Dawn was recently interviewed in the studios of WFUV in New York City about her new album, "How I Knew Her," and her upbringing. Like many musicians, and like the history of rock and roll itself, her deep reworking of religion has been central to her life and art. Raised a missionary in France and Belgium, she is now on a somewhat different mission, but one that is taking place with constant reference to the unfolding story of her spiritual life.
You can listen to the interview on WFUV here. Here is her blog post on "My Life as a Missionary."
And below is Ms. Dawn at FUV singing her song, "Still a Believer," which is a significant representation of a spiritual sensibility alive and well in the USA, especially among younger generations. Hers has a particular post-evangelical shape and feel but shares a great deal with many other paths today.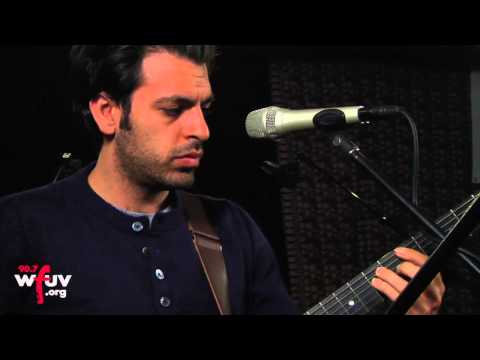 It seems to me that the cross-cutting of popular music with faith/religion/spirituality/etc is as strong as ever today, whether in overt or covert forms. This is very close to the heart of the rock and roll experience in our culture.
Tommy Beaudoin
On the front page of today's print edition of the New York Times, Laurie Goodstein has an article titled "Some Mormons Search the Web and Find Doubt." Ms. Goodstein's article is about how the Internet is facilitating deep doubt about Mormon faith/truth claims among some Mormons who find research on the Internet that questions their religious tradition. This seems to me to possibly be a story about what is known in academic theology as "deconversion," or the process whereby people detach from the form and content of religious affiliation that used to be secure in their lives. Deconversion is a widespread phenomenon today across religious traditions, and has hit Roman Catholicism particularly hard, which is one reason that I and a colleague at Fordham, Dr. Patrick Hornbeck, have been studying deconversions from Catholicism for the past several years.
Ms. Goodstein describes crises of belief and conscience among Mormons who find that the religious claims that have been presented to them as normative, or binding, may be false or at least considerably "otherwise" than they have learned. Interestingly, the article twice quotes Mormon leaders who compare the drama of this (apparently widespread) Mormon situation with Roman Catholicism, which is imagined in these quotations as more secure in the public presentation of its basic faith story.
This comparison makes sense as a rhetorical contrast between a "young religion" and an "old religion", but it does not jive with the facts, as a substantial number of baptized Catholics no longer trust or believe many basic faith/truth claims that they are taught as binding on Catholics. That is (more…)
There is a cool electronica song, "Musica ex Machina," from the new album Off the Record by Karl Bartos. The title is evidently a play on "Deus ex machina," or "God from a machine / mechanical God," a phrase that — among other sources — re-entered Western Christian theological discussions through German Lutheran theologian Dietrich Bonhoeffer's invocation of the phrase in the daring and controversial theological speculations in his Letters and Papers from Prison, written during his imprisonment in Nazi Germany on suspicion of his involvement in a plot against Hitler; Bonhoeffer was executed shortly before the end of the war. (His restless, rigorous, and creative work and his extraordinary, singular life were equally important to me during a formative period of my theological studies and remain inspirational and challenging to me.)
In brief, the concept of "Deus ex machina" — dating to a discussion from the ancient author Horace — refers to mechanical gods brought onstage in Greek tragedies to make a complicated plot work out just fine. Just when it seems there is no way out, the gods are flown in to make everything okay. I used to illustrate this to my undergraduates at Santa Clara University by borrowing their skateboards (which some of them would ride to class) and weaving a complex plot, only to roll in on the skateboard as the god and solve all the characters' problems. Bonhoeffer was critical of Christian theology that was effectively mechanical-god theology, wherein God's job is to solve problems humans can't solve, to make things okay for us. (Instead of being God by coming to humans' aid, Bonhoeffer imagined Christian people consoling a God who chooses not to control human affairs but suffers in and with the world, writing in a poem that what is distinctive about Christianity is that "Christians stand by God in his hour of grieving.")
There is no way to make anything other than an offensive and cheap transition from theology in the era of the Holocaust to contemporary life, but I must here introduce the Karl Bartos song.
"Musica ex Machina" has only a few lyrics:
"Initially every sound was linked to the object casting it / like a tree always casts its shadow on the ground
Musica ex machina / sound on sound / Musica ex machina / sound on sound
Since Thomas Alva Edison we can record and save a sound / We can send it around the world or play it back at a later date
Musica ex machina / sound on sound / Musica ex machina / sound on sound"
The lyrics on their own hang suspended stylistically between a middle school essay and liturgical language, but when married to electronica, they (more…)
That's a quotation from John Cooper, who heads up the Christian rock band Skillet. He's discussing why their song "Salvation" needs to be indirect, needs to exercise theological discretion, in order to reach the greatest number of listeners, religious and nonreligious.
Did you know about Skillet? I did not, but I learned from James C. McKinley, Jr.'s article in Wednesday's print edition of the New York Times that Skillet is, as measured by album sales, one of the top rock bands in the United States. They seem to have remarkable crossover appeal, drawing in both Christian-rock listeners (is that still a major genre in pop music?! again, I had no idea) and more "secular" listeners who just like hard rock.
Here is Skillet's video for their recent tune, "Sick of It":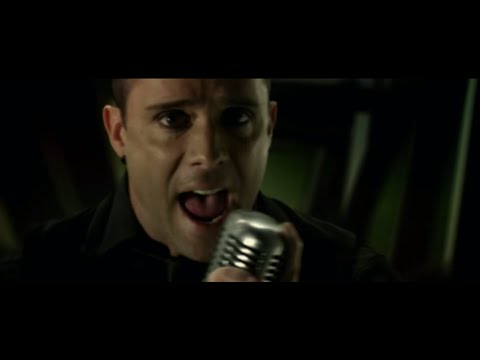 What I like about Cooper's quotation is the implied suggestion that the use of religious language, like invoking the name of Jesus, might get in the way of a deeper religious/spiritual/theological significance of a song. This is important because a lot of people who live, love, and learn at the (more…)
Several of the contributors to Rock and Theology wrote chapters for a book that has just been published, Secular Music and Sacred Theology (publisher page here, Amazon page here), a book that looks at different ways that popular (hip hop, punk, early rock, metal, and more) music can be spiritually/religiously/theologically significant — without reducing music to being merely a "tool" for religion. As the editor of the book, it was my responsibility to show the argument that the book as a whole is making about the relationship between theology and music, and I tried to do so by grouping the chapters according to three distinct ways in which the authors find in music something that is theologically meaningful. Here is an excerpt from my "Introduction" to the book, outlining those three ways and giving a sense of what is in the book:
*
In the first section, "Theology Through Artistry," the authors situate the theological significance of music in relationship to the creative process of artistic invention. David Dault juxtaposes the music of Lou Reed with the theology of Karl Barth and the art of Yves Klein, so as to show how all three artists create works that try to name what exceeds naming. The ancient theological question of whether God can be comprehended in human terms is turned by Dault, in his chapter "To the Void: Karl Barth, Yves Klein, and Lou Reed's Metal Machine Music," into a triptych of rock and roll, theology, and visual art, all trying to let that which is profoundly other appear through their respective mediums. In the process, we are sensitized to the analogies among these forums of artistry, and while theology is not assimilated to music and art, it is located by Dault on an evocative map of family resemblances across genres for experiencing what cannot be grasped. Maeve Heaney, in "Musical Space: Living 'In-Between' the Christian and the Artistic Callings," also finds juxtapositions to be a productive site for theological exploration. For her, the life and work of the artist houses a key tension in music culture that is theologically significant: the calling to be a Christian and the calling to be a musician. Heaney works with statements from musicians about their art and their faith, weaves in her own experience as a Christian musician, and finds in contemporary theology resources for making sense of these distinct and yet complementary callings. The deeper one goes, juxtapositions become comparisons, and comparisons become exchanges, or occasions for pursuing places of spiritual convergence and divergence. Through it all, the tensions among callings will be the place for theological work. Thus we have two different takes on why and how one can make musical artistry the center of theologically interested exploration.
The second section of the book, "Theology In Community," investigates ways that music helps create communities of heightened moral consciousness. Michael Iafrate's chapter "More Than Music: Notes on 'Staying Punk' in the Church and in Theology," finds punk rock, and especially the ethics of punk culture, to be a robust place for theological appreciation and criticism. This is so especially because the personal and social commitments of punk and theology frequently coincide, and a theologically aware punk ethic can even help ground everyday adult life and the practice (more…)
This is Part Four of a short series. You can also check out Part One, Part Two, and Part Three.
Perhaps the most significant spiritual benefit of of following a band for a long time, as far as I can tell, is that fans get to chart their own spiritual journey in the context of, and in explicit relationship to, a musical culture — to the band, their songs, their fans, and their "scene." If you are such a fan, this means that the story of your revered band is inseparable from the story of your own life/faith/spirituality/religion/etc. Just as other people revisit novels, films, or recordings of great sports matches regularly in order to draw profit from them, from insight to inspiration, so the longtime music fan is able to swim comfortably in a pool of musical references that ripen in surprising, ever unfinished, ways, as the band and their music, and their reflections on what is important, age, change, mature.
One movie that has fun with the ways that following a band for a long time can sculpt identity and desire is "I Love You, Man," and of course I have chosen it because the main "bro" characters (played by Paul Rudd and Jason Segel) adore Rush. Here they are at a Rush show:
No one told me (and no one could know) at age 11 that I would be investing the next 30+ years in this band and that it was a worthwhile thing to attempt, but it has made a tremendous difference in my life: this band, their songs, their fans, and their "scene" has been a harbor of sanity and continuity, and a constant artistic sounding-board for my changing (more…)
I am preparing to co-teach (with Dean Colt Anderson) a short summer course at Fordham next week, titled "Evangelization: Faith and Culture." It is a course in Catholic thought and practice focused on evangelization in historical and contemporary theological perspectives, and is set in context of the call from recent popes and from many of the world's Roman Catholic bishops for a "new evangelization." Here is a short video produced by Catholic News Service last fall before a major conference in Rome, a "synod" of the world's Catholic bishops, to discuss the "new evangelization."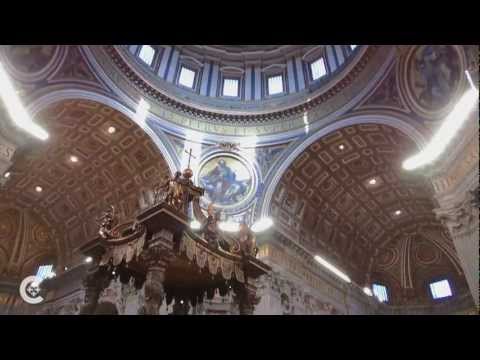 What is evangelization? Can it be carried out today, and if so, how? What would make it "new"? These are the sorts of questions with which we will be wrestling in the course.
Evangelization in the USA is often thought of as the work of evangelical Christians who feel compelled to try to convert others to Jesus/Christianity. But Catholics have been using the concept, too, especially since the Second Vatican Council in the 1960s. While Catholics also have a long, complex and difficult history of trying to convert others to Christianity, the accent in "evangelization" in Catholic circles is more often recently on deepening the faith of those who are already baptized Catholics, while being able to share that faith publicly by way of "witness" to others — and sometimes as "invitation" to consider Catholicism… and more rarely in terms of intentional "persuasion" of others to the Catholic faith.
I wonder whether R&T readers think that faith is more for sharing or more for keeping to oneself, and if for sharing, what kind of sharing is most (more…)
How have your own views shifted over time in how you relate music and theology/religion/spirituality/faith? I was reminded of a shift in my own understandings recently when a friend told me that he had just read my first book, Virtual Faith: The Irreverent Spiritual Quest of Generation X (Simon and Schuster/Jossey-Bass, 1998). "That was my 27-year old self," I said, probably playing a little anticipatory defense.
As he pointed out to me, at the time I understood the relationship between music and theology to be a question of mission. I thought my work was to interpret music to the church in a way that would facilitate the church reaching out to young adults. So in that book I tried to show how an "emerging spiritual quest" evident through pop culture was important for the church to take seriously, but was also finally congruent with a Catholic understanding of sacramental experience. I also "challenged" Christians of my generation to take church community more seriously as a necessary part of their spiritual quest. Theologically, I thought that when I was talking about sacramental experience, I was talking about reality as such.
Through different experiences leading to changes of mind and heart in the following decade, one way to describe how I have changed is from seeing the substance of the interaction between music and theology no longer as mission but as dialogue. These are loaded terms in contemporary Christian theology, and a blog post can only handle them lightly. A difference between mission and dialogue, in emphasis if not essence, is that dialogue sees (more…)
Browsing iTunes Movies after a long day, looking for something interesting to watch, I came across a perplexing offering: A Band Called Death. It has just been released, screening in about 20 cities across the United States, and available to stream online (the Drafthouse Films website or  iTunes). Here is the promo paragraph:
Before Bad Brains, the Sex Pistols or even the Ramones, there was a band called Death.
Punk before punk existed, three teenage brothers in the early '70s formed a band in their spare bedroom, began playing a few local gigs and even pressed a single in the hopes of getting signed. But this was the era of Motown and emerging disco. Record companies found Death's music— and band name—too intimidating, and the group were never given a fair shot, disbanding before they even completed one album. Equal parts electrifying rockumentary and epic family love story, A Band Called Death chronicles the incredible fairy-tale journey of what happened almost three decades later, when a dusty 1974 demo tape made its way out of the attic and found an audience several generations younger. Playing music impossibly ahead of its time, Death is now being credited as the first black punk band (hell…the first punk band!), and are finally receiving their long overdue recognition as true rock pioneers.
The brothers-David, Bobby, and Dannis Hackney-were preachers kids, sons of a Baptist minister in Detroit. Because they were black and from Detroit, where record companies thought every band ought to sound like Motown, they never got a record deal. So their demo tape languished until finally being released in 2009 on the Drag City label. An excellent New York Times article, "Death was punk before punk was punk,"  also from 2009, chronicles their story.  Back in 1974 or so, the brothers made 500 copies of a demo single, "Politicians in my Eyes," which circulated in punk collector circles. Finally, though, it was Bobby's three sons who rediscovered what their father and uncles had done in music as truly the first great punk band, years before the Ramones first record (1976) and the Sex Pistols first record (1977). Not only were they the first, and excellent, they were deeply spiritual. Their name, Death, seemed nihilistic, but actually was chosen after their dad was killed in an accident, hit by a drunk driver. They chose the name Death to say something real about life, but also to say there is nothing to be afraid of because in Christ death is destroyed, it is no more. Neither life nor death nor anything in all creation can separate us from the love of God. This deep spirituality comes through in the story, complicating the perspective on punk, and on faith and rock music.
So the story is a punk story, a faith story, and a story about race in America. I'll have more to say about their story and their music, but for now, you must check this out. Here is their single, "Politicians in my Eyes."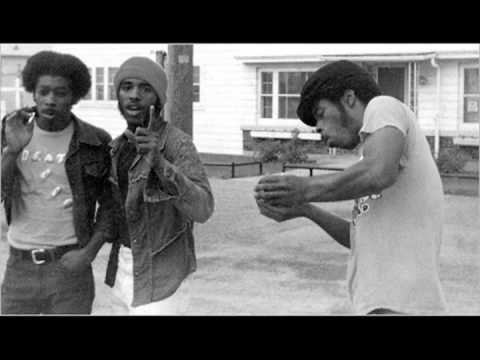 « Previous Page
—
Next Page »