Pages
Categories
Contributors
Recent Posts
Recent Comments
Recommended
Archives
October 2017
S
M
T
W
T
F
S
« Jan
1
2
3
4
5
6
7
8
9
10
11
12
13
14
15
16
17
18
19
20
21
22
23
24
25
26
27
28
29
30
31
I am not really familiar with the rock band The Hold Steady, although I have read theological analyses of their work (like Sean Dempsey's "Hipster Orthodoxy"), and R&T's own Dave Nantais cites them as an example of the Catholic imagination at work in his eminently readable and thoughtful Rock-A My Soul (Liturgical Press, 2011). I did, however, enjoy listening to the interview with The Hold Steady's singer and guitarist Craig Finn on a recent episode of WTF, the podcast hosted by comedian Marc Maron. (Earlier at R&T, I wrote about the WTF podcast here.) In this interview, Finn talks with Maron about his musical influences, Catholicism, divorce, rock and roll "for adults," and more. You can get the podcast through iTunes (and/or through the WTF app).
Here is an excerpt from Finn talking with Maron in the podcast: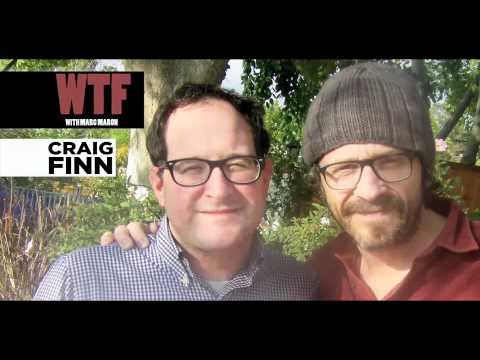 And here is Finn with The Hold Steady, "Stuck Between Stations":
I especially appreciated their (too brief!) discussion about the challenges (and satisfactions) of making rock and roll speak to adulthood. Finn commends The National as another example of a band that is trying to write intelligent rock and roll that speaks to grown-up concerns. (I resist writing it like that, but can't think of a less boring-sounding, more true way to say it.)
Tommy Beaudoin, Hastings-on-Hudson, New York
We will no doubt return to weightier topics shortly, but for the moment, there is this: I recently ran across this clip from a 1994 interview in Australia with Led Zeppelin's Robert Plant and Jimmy Page. Does anyone know why Page is wearing a "Recovering Catholic" shirt?
("Recovering Catholic" is a term in the Catholic world for someone who had a negative experience being Catholic and describes themselves as trying to recover from it, used most often (if the vernacular I've heard over the years is any indication) by people who have moved on from Catholicism.)
Perhaps it's a meaningless gesture; more committed Zeppelin fans may know.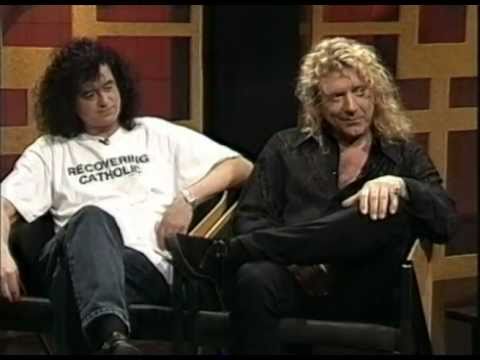 By the way, this interview has pride of place in Zeppelin arcana because toward the end of the interview (just past the eleven-minute mark), someone from the crowd yells out to ask what the "symbols" mean. This is presumably a question about the meaning of the famous and famously cryptic "ZOSO" symbols on the Led Zeppelin IV album. (In fact, the fellow who barked the query wrote about it here.)
In the interview, some confusion about the question ensues, as Page displays his "Recovering Catholic"
I recently conducted a short email interview with Sheila Hardy, the producer of the forthcoming film,  "Nice and Rough," an exploration of the contributions of black women to rock and roll. (Visit the website if you are interested in learning more about her project, or would like to contribute to its completion.)
httpv://www.youtube.com/watch?v=WKr7ESILHQQ
Beaudoin: How did you get interested in this project?
Hardy: Next to the amazingly complex and wild women, and their powerful music, the biggest thing that interests me about this project is the fact that this history is little known.  I am a champion of the untold story.  And this is an aspect of music history that has yet to be examined and shared.
B: What are you finding about religion and/or spirituality through your work on "Nice and Rough"?
Watching and listening to the Dead Weather's "Blue Blood Blues," I noticed the lyric, sung by Jack White, "All the white girls trip when I sing at Sunday service," and it made me want to learn more about his religious background. I know that he's said he was planning to be a priest before guitars got in the way.
httpv://www.youtube.com/watch?v=ctSFZj_LdI0
Then I wondered whether White has become a priest, of a sort, after all, through rock. Certainly for many of his fans, he could be said to preside in reverent service to something more, he seems to mediate between earth and heaven, he could be characterized as drawing down divinity through something like sacred (musical) ritual. One would need a more robust theology of priesthood than I can provide in a brief post, but — did I mention he wears black, too?
Anyway, what do you think? Did he find his religious "vocation" after all?
Tommy Beaudoin, Hastings-on-Hudson, New York
Former Led Zeppelin lead singer Robert Plant, now well into the fourth decade of a beyond-successful solo career, who is — and now that he is 63 I think we are permitted to suggest this — transcendently establishing himself as a thoroughly generative and unendingly creative scion and wisdom figure of rock — as well as generator of continually new spiritual palettes and an object of persistent and contending spiritual projections — gave a press conference in Kiev on 30 July, during which he was asked about his religion.
As the video below shows, his reply includes the following: "My religion? I'm one of the children of the sun." Is he talking about the new age movement "Children of the Sun," which describes itself as "embracing all religions and spiritual paths"? Or is it a reference to the "children of the sun" in the Zeppelin tune "Going to California"? Do we have here another iteration of rock's tendencies toward pantheism and/or panentheism? (I ask this not by way of judgment, but out of a curiosity about the kind of spiritual lives that deeply experienced "secular" musicians and their fans put together.)
After this comment, Plant adds, "Yeah, why not," and then something like, "'cause that's where we came from." Then follows a comment about the kind of music appropriate to sex ("music when you make love is a distraction"), followed by his observation, hard-won over six decades of musicianship, that "music is the sound of joy and glory."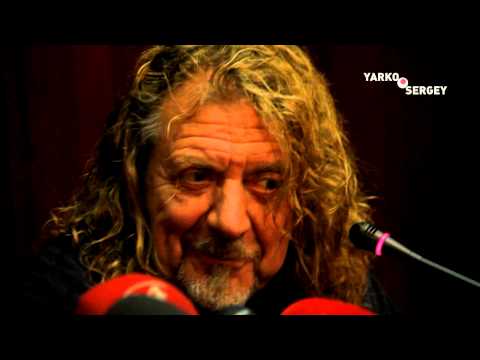 I cannot help but notice the theological thread through the whole brief meditation: originary creative power (the sun), relationship (children), desire (making love), surrender and participation (music as joy and glory). (He concludes with a joke, "Or maybe when we make love, we could listen to [the 80s metal band] the Scorpions," which sends him into a brief, knowing reverie, concluded by a laughing "fuckin' hell," and as he parts with the theme reluctantly, a meditative "yeah, yeah…")
This can all be acknowledged and certainly celebrated, but without having to idolize Plant. Or rather, I would argue that fans (including me) should make of him the proper kind of idol. Like all of us, his inner
While my summer was supposed to be focused on research and publishing, I ended up in the trenches in Hollywood promoting a new documentary called Dying to do Letterman (D2DL) – a film that follows the journey of comedian Steve Mazan who decides to chase his dream to perform stand up on The Late Show with David Letterman after being diagnosed with terminal cancer. How did this happen? Well, my brother Biagio Messina and sister-in-law Joke Fincioen (Joke Productions), produced and directed the film and Steve Mazan has become a close friend. Since signing on to help promote the movie, D2DL has been chosen to compete for an Academy Award® by the International Documentary Association, begun an on-going incredibly successful Kickstarter campaign to support its Oscar® dream, and continues to inspire audiences all over the country. It has been an amazing project to be involved with.
What does this have to do with Rock and Theology? Well, there is fantastic music in the film, as well as in the campaign videos, and trailer composed by Dave Pelman. The music heightens moments throughout the movie and contributes to the overall emotional experience of D2DL. So, I decided to contact Pelman and ask about his own background and how he managed to compose music that emoted so perfectly the overall message and experience of this documentary.
My conversation with Pelman was awe-inspiring to say the least. He described growing up in a family of musicians and feeling, for him, music is innate. Pelman said that it is clear that music is the only thing he is supposed to do in this life; it is his passion. He has been composing music for as long as he can remember and has an impressive list of films and television credits including Crash, Crazy Heart, The Soloist, and recently Dying to do Letterman.
Pelman stated when he was approached about composing music for D2DL he was immediately on board – Pelman was dying to emote Dying to do Letterman.  When I asked how he went about composing music for D2DL, I was fascinated to hear about his process. According to Pelman, he sat with an instrument while watching the film and allowed his emotion to dictate the musical flow. He explained that while watching D2DL, "I was emotional and I got choked up…the moody, dramatic, atmospheric sound was drawn from my own emotional buttons." Pelman went on to say that he has "always been emotionally
In this unaired and uncensored footage from The Colbert Report, Stephen Colbert and Jack White hilariously test each other's Catholic knowledge. You may want to skip this if you are offended by bad language in close proximity to discussion of Marian dogma.
I just stumbled across this wonderful BBC documentary that chronicles the rise of the post-WWII German avant-garde music scene.  The film features interviews with a host of musicians, including members of Faust, Can, Kraftwerk, and NEU!
In particular, I was interested to learn about the explicit desire on the part of many of these musicians to imagine a music that was based neither in classical motifs or in blues-rock chord structures.  I also was not aware (though, thinking back, I should have been) of the influence these German musicians had on the likes of Brian Eno and David Bowie, as well as on the development of the ambient and electronica movements.
Finally, I just really dug watching the interview with Damo Suzuki.  An old favorite of mine, still crazy after all these years.
Viel Spass!  Enjoy!
I learned of Khaira Arby when reading an article last year about the new faces of rock in Africa. When she came with her band to play Afropop in New York City in 2010, I followed the coverage and was taken in by this melding of Western rock style (electric guitars and basses, snatches of riffs from blues, rock, and jazz) and musics of Mali of whose provenance I was completely ignorant. I am slowly learning more, letting the music educate me in what seems like a remarkable crossroad of ethnicities, cultures, and religions in Timbuktu. Here is an interview with Khaira Arby and some selections from her songs. In the interview, she emphasizes the place in her music for the shared spiritual commitments of Islam, Judaism and Catholicism, for women's autonomy, and for sounds arising from and responsive to her multi-ethnic situation: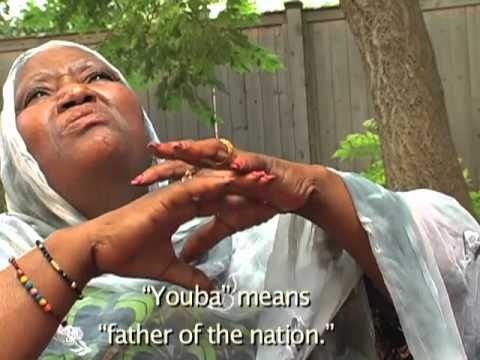 Here is her singing "Aigna":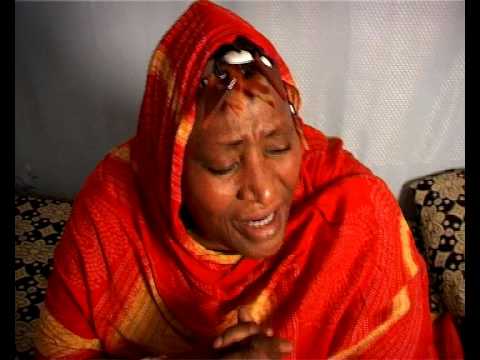 This recent interview suggests that she is working out something like a Muslim feminist theology through her music, on the one hand addressing Allah and on the other hand singing openly and critically about female genital mutilation. I do not know of any directly theological interviews with her, but would be happy to find out about them.
Here is another interview with her, featuring her music, from a festival in 2003: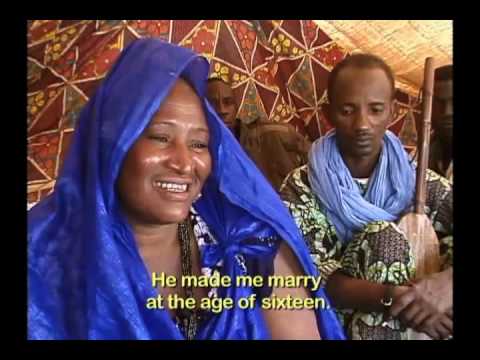 I hope this new wave of "African rock" (although that notion seems too restrictive for what she and her band are doing) will inspire more and more musicians and theologians in the United States, lay and professional, to complicate and enrich both our musicianship and our theology.
Tom Beaudoin
Hastings-on-Hudson, New York
As Tom mentioned yesterday, this weekend I'll be presenting a paper at the annual convention of the CTSA entitled "'I'm a Human, Not a Statue': Saints and Saintliness in the Church of Punk Rock." (I'm pretty sure this will be the first time in the history of the CTSA that participants will be rocking out to a bit of Fugazi.) I hope to post excerpts or a summary from that paper here at R&T in the coming weeks.
On that same note of punk rock saints, yesterday CNN posted an interview with one of the patron saints of feminist punk, or Riot Grrrl, Kathleen Hanna who is known primarily for her role in the bands Bikini Kill and Le Tigre. Among other things, she discusses the emergence of Riot Grrrl in the '90s, a new Le Tigre documentary, the state of feminist punk today, and how she coined the title of Nirvana's "Smells Like Teen Spirit."
Michael Iafrate
Parkersburg, WV; on the way to San Jose, CA
USA
« Previous Page
—
Next Page »