Pages
Categories
Contributors
Recent Posts
Recent Comments
Recommended
Archives
September 2017
S
M
T
W
T
F
S
« Jan
1
2
3
4
5
6
7
8
9
10
11
12
13
14
15
16
17
18
19
20
21
22
23
24
25
26
27
28
29
30
Here is Marc Ford (wiki, website), the highly respected guitarist and former member of the Black Crowes, talking about his spiritual journey. (Thanks to AS for the link+inspiration.) We have an evident intersection of rock and theology in his testimony: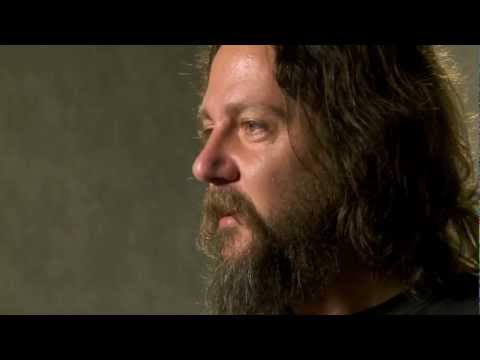 Being only vaguely familiar with Mr. Ford's accomplished and turbulent background, but a fan of the Black Crowes, I watched this video with interest. It evoked two responses in me: wanting to know more about how his faith has helped save his life; and wondering how for him, as for most of us, he comes to the understanding of divinity that he needs to pull through the chaos.
Here is footage of Mr. Ford playing with the Crowes…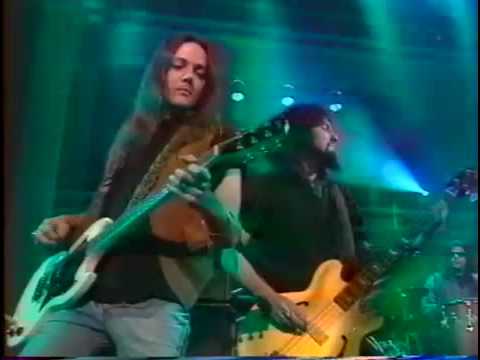 Tommy Beaudoin, Hastings-on-Hudson, New York
I wonder what Sinead O'Connor means by that. She is quoted to that effect in a July interview with Rolling Stone here.
Here is an interview with Ms. O'Connor about her religious/spiritual life, from Catholicism to "Fiddler on the Roof" to the Book of Job.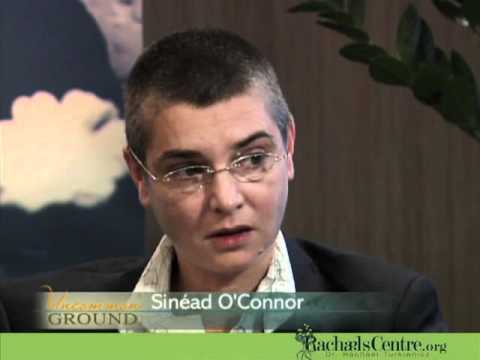 It is rare nowadays to see this kind of extended conversation with a renowned musician on religious topics. Sinead O'Connor seems to be one of the few prominent musicians integrating a searching theological sensibility with popular music.
Here she is covering Curtis Mayfield's "Jesus" in New York City in July: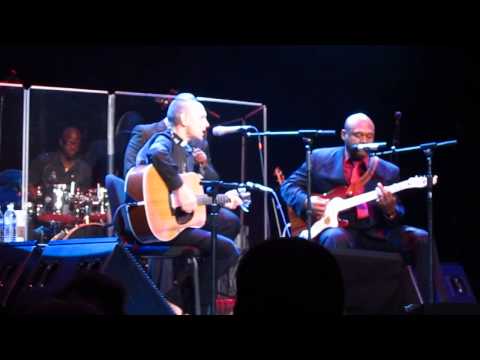 And here is another version one year earlier in NYC. (Thanks I.F. for the tip.)
Tommy Beaudoin, Hastings-on-Hudson, New York
The up-and-coming singer-songwriter Nataly Dawn was recently interviewed in the studios of WFUV in New York City about her new album, "How I Knew Her," and her upbringing. Like many musicians, and like the history of rock and roll itself, her deep reworking of religion has been central to her life and art. Raised a missionary in France and Belgium, she is now on a somewhat different mission, but one that is taking place with constant reference to the unfolding story of her spiritual life.
You can listen to the interview on WFUV here. Here is her blog post on "My Life as a Missionary."
And below is Ms. Dawn at FUV singing her song, "Still a Believer," which is a significant representation of a spiritual sensibility alive and well in the USA, especially among younger generations. Hers has a particular post-evangelical shape and feel but shares a great deal with many other paths today.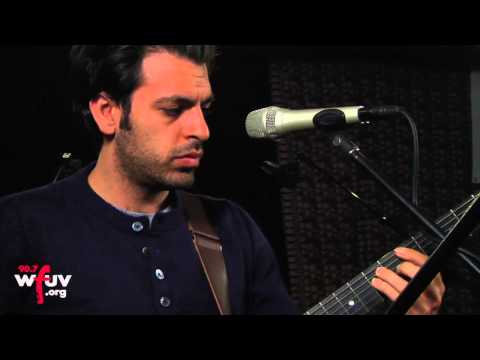 It seems to me that the cross-cutting of popular music with faith/religion/spirituality/etc is as strong as ever today, whether in overt or covert forms. This is very close to the heart of the rock and roll experience in our culture.
Tommy Beaudoin
I was recently interviewed by WFUV, "New York's Rock and Roots Public Radio," for the show Fordham Conversations, talking about the spiritual significance of popular music. R&T readers might be interested — the show is here.
TB
That's a quotation from John Cooper, who heads up the Christian rock band Skillet. He's discussing why their song "Salvation" needs to be indirect, needs to exercise theological discretion, in order to reach the greatest number of listeners, religious and nonreligious.
Did you know about Skillet? I did not, but I learned from James C. McKinley, Jr.'s article in Wednesday's print edition of the New York Times that Skillet is, as measured by album sales, one of the top rock bands in the United States. They seem to have remarkable crossover appeal, drawing in both Christian-rock listeners (is that still a major genre in pop music?! again, I had no idea) and more "secular" listeners who just like hard rock.
Here is Skillet's video for their recent tune, "Sick of It":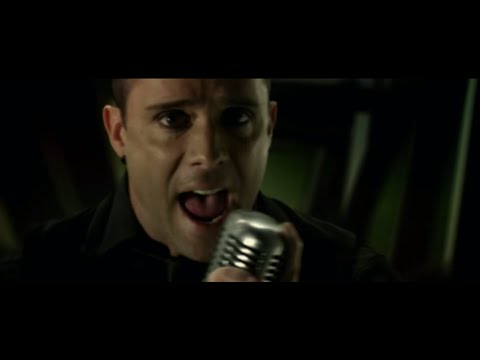 What I like about Cooper's quotation is the implied suggestion that the use of religious language, like invoking the name of Jesus, might get in the way of a deeper religious/spiritual/theological significance of a song. This is important because a lot of people who live, love, and learn at the (more…)
While this post will be less adventurous and more off the cuff than the title promises, I'd like to begin by asking you to check out this recent interview with jazz (and more) musicians Pat Metheny and John Zorn, as conducted by the New York Times critic Nate Chinen.
I want to focus on two statements Mr. Metheny makes:
"What I look for in musicians is a sense of infinity. Within this world, you could go forever."
"Another thing I love is hearing musicians who develop context for themselves. And of the many things I admire about John, that might be right near the top. He's a master of coming up with opportunities for music to exist."
Put together, these ideas of musicians inventing the context for their music to make sense on its own terms, in such a rich way that doors keep opening seemingly without end, put me in mind of theology. The notion of "context" has come to play a very important role in contemporary theology. Many theologians today would argue that all theology is "contextual," by which is usually meant that it is grounded in or emerges from a particular human/worldly scene, situation, or difficulty — for example, an existential question, an unjust suffering, or a break in normal ways of life.
This development in academic theological work over the past generation has helped to make theology in (and beyond) the West more attuned to local needs and to break it away from Eurocentric ways of proceeding. One of the questions about contextual theology — whether as its own approach or as a way of thinking about theological approaches in general — that I have had, however, is its reluctance to be contextual all the way down. That is to (more…)
In the world of Rock and Theology, my interests have hovered around the relationship of underground music cultures, social movements, and religion. In particular, I've been interested in the relationship of DIY punk music cultures (broadly defined) and spirituality/religion and have done some writing on this, most recently in an essay in the new Rock and Theology book, Secular Music and Sacred Theology. In my essay on "staying punk" as a theologian, I spend a good deal of time discussing one of the "patron saints" of punk rock, Ian MacKaye of Fugazi and Minor Threat, whose distinct voice within the many discussions of "punk ethics" has made me think not only about my own musical practices but about the practice of theology.
In December of last year, MacKaye and his wife Amy Farina released their third album as The Evens. The album, The Odds, is another great batch of MacKaye and Farina's "quiet," but still uncompromisingly political, punk rock. As I was preparing final edits to the chapter I submitted for the book, I was also reading the press' discussion of MacKaye and The Evens, and I realized that, had I had more space, I could have discussed The Evens as great example of the traditioning of punk, of the way punk evolves — "grows up," even — but stays true to its commitments.
The Evens' recent string of interviews contain some discussion that might help to push forward some of the ideas I've been tossing about on theology and punk rock. (more…)
For the last couple of years, I have wanted to do some reflection on the practice of songwriting and its connection to the traditional Lenten challenge to grow in one's "prayer life." In the course of reflecting on songwriting and/as spiritual practice, it struck me that while there is quite a bit of reflection on rock performance and the analysis of finished songs in discussions of popular music and theology, there seems to be a lack of attention on the practice of songwriting, particularly as it takes place in an "individual" or "personal" mode.
One recent exception is the work of John McClure who has reflected on "song-making" as a source of insight for theological practice. Some of this work touches on what is happening in the songwriter when she is writing a song. McClure writes,
[S]ongwriters are keenly aware that their craft is cathartic, educative, and integrative in relation to their own lives. Writing in and out of a tradition carries with it certain ways of externalizing and dealing with one's experiences and ideas. Songwriting, therefore, involves a constant reeducation and maturation of the whole person within certain traditions of thought and practice. Writing changes the artist, providing healing, perspective, vision, and qualities of good judgment. Most good songwriters are aware that songs are doing this to them, and how songs are doing it. (John S. McClure, Mashup Religion: Pop Music and Theological Invention [Waco, TX: Baylor UP, 2011], 21)
Almost 40 years ago, in 1974, theologian Harvey Cox, who was teaching at Harvard Divinity School (I attended his retirement in 2009 and wrote about it at R&T), made his way to the Playboy Mansion and had a conversation with Hugh Hefner that was moderated by eminent arts curator Barbaralee Diamonstein-Spielvogel.
This wasn't the first theological conversation about changing sexual mores in general, and Playboy in particular, on the popular level. Dr. Cox (disclosure: I have known him for almost twenty years, and he wrote the Foreword to my first book) had written thoughtfully and critically in the 1960s about Playboy, in popular articles and in his famous book The Secular City. Among other things, he had criticized Playboy for propagating a consumerist eroticism that was not meaningfully sexual because it was impersonal, in fact inhuman in its fear and "othering" of women, and thus failed to honor the sacred and mysterious power of sexuality that, in Dr. Cox's view, the biblical tradition upholds. These and other criticisms led to a (remarkable by today's standards) published conversation in Playboy (June 1967) about "Religion and the New Morality" among several theologians and leading clergy, including Dr. Cox, Dr. James Luther Adams, Father Herbert Rogers, Rabbi Richard L. Rubenstein, Right Rev. James A. Pike, Dr. Robert Wood Lynn, Rev. Howard Moody, and Dr. Allen J. Moore. (That's right — no women.) Dr. Cox also wrote for Playboy. Those were, as they say, different times — about which I want to say more in a moment.
But back to the conversation that Ms. Diamonstein-Spielvogel moderated between Dr. Cox and Mr. Hefner. You can watch it here: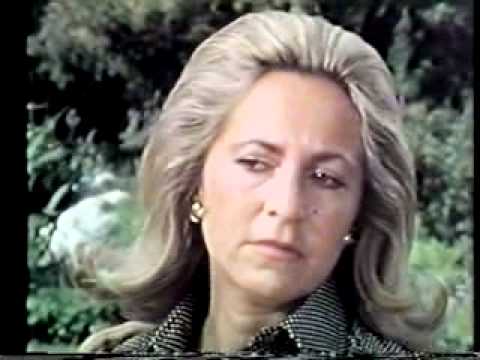 The first thing I notice is that the roaming menagerie of creatures are not the only exotic animals in this interview; what zoo of gender is it that lets loose two men as featured discussants about a topic focused almost entirely on the representation of women? (I know, I know; in religion and its study, we are still too often locked in that zoo.) At least Dr. Cox has the wherewithal to state in the interview that he is not qualified to pronounce on some aspects of the question before them.
Their only significant agreement is on what, since philosopher Michel Foucault's History of Sexuality, we have learned to call the "repressive hypothesis," that is the idea that sex has been, since the Victorian age, essentially stifled in its natural, healthy (more…)
Here's the link to a recent, excellent video conversation with Bruce Springsteen. He talks about his new CD Wrecking Ball, songwriting, social justice issues, and the loss of saxophonist Clarence Clemons. In the middle of the interview he briefly discusses how Catholicism has influenced his music.
"Bruce Springsteen and the Song of the Working Man"
Mary McDonough
Next Page »