Pages
Categories
Contributors
Recent Posts
Recent Comments
Recommended
Archives
In the world of Rock and Theology, my interests have hovered around the relationship of underground music cultures, social movements, and religion. In particular, I've been interested in the relationship of DIY punk music cultures (broadly defined) and spirituality/religion and have done some writing on this, most recently in an essay in the new Rock and Theology book, Secular Music and Sacred Theology. In my essay on "staying punk" as a theologian, I spend a good deal of time discussing one of the "patron saints" of punk rock, Ian MacKaye of Fugazi and Minor Threat, whose distinct voice within the many discussions of "punk ethics" has made me think not only about my own musical practices but about the practice of theology.
In December of last year, MacKaye and his wife Amy Farina released their third album as The Evens. The album, The Odds, is another great batch of MacKaye and Farina's "quiet," but still uncompromisingly political, punk rock. As I was preparing final edits to the chapter I submitted for the book, I was also reading the press' discussion of MacKaye and The Evens, and I realized that, had I had more space, I could have discussed The Evens as great example of the traditioning of punk, of the way punk evolves — "grows up," even — but stays true to its commitments.
The Evens' recent string of interviews contain some discussion that might help to push forward some of the ideas I've been tossing about on theology and punk rock. (more…)
For the last couple of years, I have wanted to do some reflection on the practice of songwriting and its connection to the traditional Lenten challenge to grow in one's "prayer life." In the course of reflecting on songwriting and/as spiritual practice, it struck me that while there is quite a bit of reflection on rock performance and the analysis of finished songs in discussions of popular music and theology, there seems to be a lack of attention on the practice of songwriting, particularly as it takes place in an "individual" or "personal" mode.
One recent exception is the work of John McClure who has reflected on "song-making" as a source of insight for theological practice. Some of this work touches on what is happening in the songwriter when she is writing a song. McClure writes,
[S]ongwriters are keenly aware that their craft is cathartic, educative, and integrative in relation to their own lives. Writing in and out of a tradition carries with it certain ways of externalizing and dealing with one's experiences and ideas. Songwriting, therefore, involves a constant reeducation and maturation of the whole person within certain traditions of thought and practice. Writing changes the artist, providing healing, perspective, vision, and qualities of good judgment. Most good songwriters are aware that songs are doing this to them, and how songs are doing it. (John S. McClure, Mashup Religion: Pop Music and Theological Invention [Waco, TX: Baylor UP, 2011], 21)
Almost 40 years ago, in 1974, theologian Harvey Cox, who was teaching at Harvard Divinity School (I attended his retirement in 2009 and wrote about it at R&T), made his way to the Playboy Mansion and had a conversation with Hugh Hefner that was moderated by eminent arts curator Barbaralee Diamonstein-Spielvogel.
This wasn't the first theological conversation about changing sexual mores in general, and Playboy in particular, on the popular level. Dr. Cox (disclosure: I have known him for almost twenty years, and he wrote the Foreword to my first book) had written thoughtfully and critically in the 1960s about Playboy, in popular articles and in his famous book The Secular City. Among other things, he had criticized Playboy for propagating a consumerist eroticism that was not meaningfully sexual because it was impersonal, in fact inhuman in its fear and "othering" of women, and thus failed to honor the sacred and mysterious power of sexuality that, in Dr. Cox's view, the biblical tradition upholds. These and other criticisms led to a (remarkable by today's standards) published conversation in Playboy (June 1967) about "Religion and the New Morality" among several theologians and leading clergy, including Dr. Cox, Dr. James Luther Adams, Father Herbert Rogers, Rabbi Richard L. Rubenstein, Right Rev. James A. Pike, Dr. Robert Wood Lynn, Rev. Howard Moody, and Dr. Allen J. Moore. (That's right — no women.) Dr. Cox also wrote for Playboy. Those were, as they say, different times — about which I want to say more in a moment.
But back to the conversation that Ms. Diamonstein-Spielvogel moderated between Dr. Cox and Mr. Hefner. You can watch it here: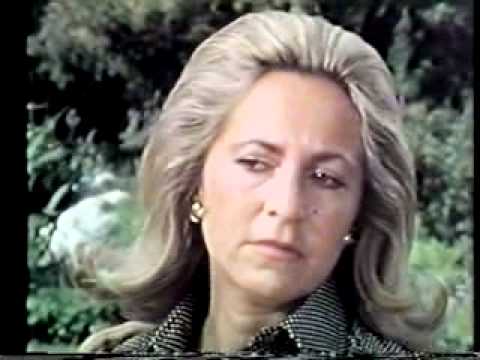 The first thing I notice is that the roaming menagerie of creatures are not the only exotic animals in this interview; what zoo of gender is it that lets loose two men as featured discussants about a topic focused almost entirely on the representation of women? (I know, I know; in religion and its study, we are still too often locked in that zoo.) At least Dr. Cox has the wherewithal to state in the interview that he is not qualified to pronounce on some aspects of the question before them.
Their only significant agreement is on what, since philosopher Michel Foucault's History of Sexuality, we have learned to call the "repressive hypothesis," that is the idea that sex has been, since the Victorian age, essentially stifled in its natural, healthy (more…)
Here's the link to a recent, excellent video conversation with Bruce Springsteen. He talks about his new CD Wrecking Ball, songwriting, social justice issues, and the loss of saxophonist Clarence Clemons. In the middle of the interview he briefly discusses how Catholicism has influenced his music.
"Bruce Springsteen and the Song of the Working Man"
Mary McDonough
I am not really familiar with the rock band The Hold Steady, although I have read theological analyses of their work (like Sean Dempsey's "Hipster Orthodoxy"), and R&T's own Dave Nantais cites them as an example of the Catholic imagination at work in his eminently readable and thoughtful Rock-A My Soul (Liturgical Press, 2011). I did, however, enjoy listening to the interview with The Hold Steady's singer and guitarist Craig Finn on a recent episode of WTF, the podcast hosted by comedian Marc Maron. (Earlier at R&T, I wrote about the WTF podcast here.) In this interview, Finn talks with Maron about his musical influences, Catholicism, divorce, rock and roll "for adults," and more. You can get the podcast through iTunes (and/or through the WTF app).
Here is an excerpt from Finn talking with Maron in the podcast: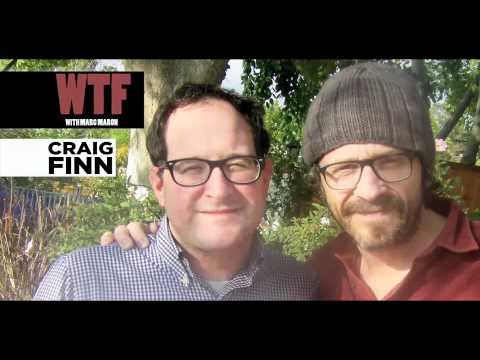 And here is Finn with The Hold Steady, "Stuck Between Stations":
I especially appreciated their (too brief!) discussion about the challenges (and satisfactions) of making rock and roll speak to adulthood. Finn commends The National as another example of a band that is trying to write intelligent rock and roll that speaks to grown-up concerns. (I resist writing it like that, but can't think of a less boring-sounding, more true way to say it.)
Tommy Beaudoin, Hastings-on-Hudson, New York
We will no doubt return to weightier topics shortly, but for the moment, there is this: I recently ran across this clip from a 1994 interview in Australia with Led Zeppelin's Robert Plant and Jimmy Page. Does anyone know why Page is wearing a "Recovering Catholic" shirt?
("Recovering Catholic" is a term in the Catholic world for someone who had a negative experience being Catholic and describes themselves as trying to recover from it, used most often (if the vernacular I've heard over the years is any indication) by people who have moved on from Catholicism.)
Perhaps it's a meaningless gesture; more committed Zeppelin fans may know.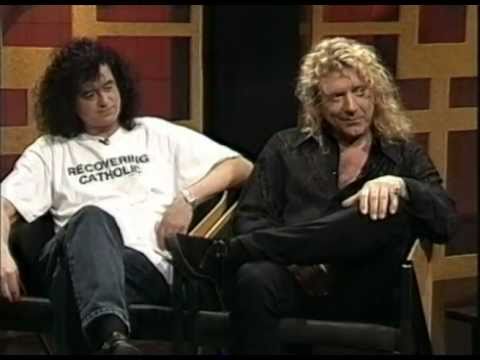 By the way, this interview has pride of place in Zeppelin arcana because toward the end of the interview (just past the eleven-minute mark), someone from the crowd yells out to ask what the "symbols" mean. This is presumably a question about the meaning of the famous and famously cryptic "ZOSO" symbols on the Led Zeppelin IV album. (In fact, the fellow who barked the query wrote about it here.)
In the interview, some confusion about the question ensues, as Page displays his "Recovering Catholic"
I recently conducted a short email interview with Sheila Hardy, the producer of the forthcoming film,  "Nice and Rough," an exploration of the contributions of black women to rock and roll. (Visit the website if you are interested in learning more about her project, or would like to contribute to its completion.)
Beaudoin: How did you get interested in this project?
Hardy: Next to the amazingly complex and wild women, and their powerful music, the biggest thing that interests me about this project is the fact that this history is little known.  I am a champion of the untold story.  And this is an aspect of music history that has yet to be examined and shared.
B: What are you finding about religion and/or spirituality through your work on "Nice and Rough"?
Watching and listening to the Dead Weather's "Blue Blood Blues," I noticed the lyric, sung by Jack White, "All the white girls trip when I sing at Sunday service," and it made me want to learn more about his religious background. I know that he's said he was planning to be a priest before guitars got in the way.
Then I wondered whether White has become a priest, of a sort, after all, through rock. Certainly for many of his fans, he could be said to preside in reverent service to something more, he seems to mediate between earth and heaven, he could be characterized as drawing down divinity through something like sacred (musical) ritual. One would need a more robust theology of priesthood than I can provide in a brief post, but — did I mention he wears black, too?
Anyway, what do you think? Did he find his religious "vocation" after all?
Tommy Beaudoin, Hastings-on-Hudson, New York
Former Led Zeppelin lead singer Robert Plant, now well into the fourth decade of a beyond-successful solo career, who is — and now that he is 63 I think we are permitted to suggest this — transcendently establishing himself as a thoroughly generative and unendingly creative scion and wisdom figure of rock — as well as generator of continually new spiritual palettes and an object of persistent and contending spiritual projections — gave a press conference in Kiev on 30 July, during which he was asked about his religion.
As the video below shows, his reply includes the following: "My religion? I'm one of the children of the sun." Is he talking about the new age movement "Children of the Sun," which describes itself as "embracing all religions and spiritual paths"? Or is it a reference to the "children of the sun" in the Zeppelin tune "Going to California"? Do we have here another iteration of rock's tendencies toward pantheism and/or panentheism? (I ask this not by way of judgment, but out of a curiosity about the kind of spiritual lives that deeply experienced "secular" musicians and their fans put together.)
After this comment, Plant adds, "Yeah, why not," and then something like, "'cause that's where we came from." Then follows a comment about the kind of music appropriate to sex ("music when you make love is a distraction"), followed by his observation, hard-won over six decades of musicianship, that "music is the sound of joy and glory."
I cannot help but notice the theological thread through the whole brief meditation: originary creative power (the sun), relationship (children), desire (making love), surrender and participation (music as joy and glory). (He concludes with a joke, "Or maybe when we make love, we could listen to [the 80s metal band] the Scorpions," which sends him into a brief, knowing reverie, concluded by a laughing "fuckin' hell," and as he parts with the theme reluctantly, a meditative "yeah, yeah…")
This can all be acknowledged and certainly celebrated, but without having to idolize Plant. Or rather, I would argue that fans (including me) should make of him the proper kind of idol. Like all of us, his inner
While my summer was supposed to be focused on research and publishing, I ended up in the trenches in Hollywood promoting a new documentary called Dying to do Letterman (D2DL) – a film that follows the journey of comedian Steve Mazan who decides to chase his dream to perform stand up on The Late Show with David Letterman after being diagnosed with terminal cancer. How did this happen? Well, my brother Biagio Messina and sister-in-law Joke Fincioen (Joke Productions), produced and directed the film and Steve Mazan has become a close friend. Since signing on to help promote the movie, D2DL has been chosen to compete for an Academy Award® by the International Documentary Association, begun an on-going incredibly successful Kickstarter campaign to support its Oscar® dream, and continues to inspire audiences all over the country. It has been an amazing project to be involved with.
What does this have to do with Rock and Theology? Well, there is fantastic music in the film, as well as in the campaign videos, and trailer composed by Dave Pelman. The music heightens moments throughout the movie and contributes to the overall emotional experience of D2DL. So, I decided to contact Pelman and ask about his own background and how he managed to compose music that emoted so perfectly the overall message and experience of this documentary.
My conversation with Pelman was awe-inspiring to say the least. He described growing up in a family of musicians and feeling, for him, music is innate. Pelman said that it is clear that music is the only thing he is supposed to do in this life; it is his passion. He has been composing music for as long as he can remember and has an impressive list of films and television credits including Crash, Crazy Heart, The Soloist, and recently Dying to do Letterman.
Pelman stated when he was approached about composing music for D2DL he was immediately on board – Pelman was dying to emote Dying to do Letterman.  When I asked how he went about composing music for D2DL, I was fascinated to hear about his process. According to Pelman, he sat with an instrument while watching the film and allowed his emotion to dictate the musical flow. He explained that while watching D2DL, "I was emotional and I got choked up…the moody, dramatic, atmospheric sound was drawn from my own emotional buttons." Pelman went on to say that he has "always been emotionally
Next Page »