Pages
Categories
Contributors
Recent Posts
Recent Comments
Recommended
Archives
September 2017
S
M
T
W
T
F
S
« Jan
1
2
3
4
5
6
7
8
9
10
11
12
13
14
15
16
17
18
19
20
21
22
23
24
25
26
27
28
29
30
Alex Lifeson, famed guitarist for Rush, was recently featured in an interview in Classic Rock Magazine. The all-things-Rush website RushIsABand has a scan of the interview here. In the interview, by Paul Elliott, Mr. Lifeson is asked "Do you believe in God?" His answer to this question is already leading to Internet debate and now positions the band interestingly theologically.
I have been following, I mean ravenously following, this band for more than thirty years, and I don't recall Mr. Lifeson ever being asked that question directly before.
His bandmate Geddy Lee is on record as being an atheist, and his bandmate Neil Peart has been continually critical of religion over several decades of lyric-writing. My impression is that Mr. Peart prefers to remain agnostic, but others will know more about Peart arcana than I do. Mr. Lee has characterized himself as a Jewish atheist. (Two posts I've written ("Geddy Lee, Jewish Atheist" and "Geddy Lee Responds to My Question") about Mr. Lee's views about religion are among the most read and commented posts here at R&T.)
This means that Rush, one of the best selling rock bands of all time (behind only The Beatles and The Rolling Stones for consecutive platinum or gold records), is more or less now publicly a nonreligious-to-antireligious, agnostic-to-atheist, group.
In Mr. Lifeson's interview, his response to "Do you believe in God?" is: "No. When I was younger I did. My mother is not super-religious but she has a belief. My father was the total opposite. He thought religion was a crock. In my early teens I started to question it all. I had friends who were Jesus (more…)
Here is part three of my short series on the spiritual benefits of following a band for a long time. Part one is here, and part two here.
About ten years ago, the band was interviewed answering fan questions that were facilitated (if memory serves) by RushCon, an annual Rush fan convention. At the time, I was teaching at Boston College in Chestnut Hill, Massachusetts. I submitted a question that, fortunately, was selected to be asked. The question, as you can hear in the video (I don't know who conducted the actual interview) was: "Can you please comment on the relationship between your music and your spirituality? How does your spiritual life make its way into Rush's music, and is playing in any way spiritual for you?" Vocalist and bassist Geddy Lee answered it in an interesting way. You can see it here: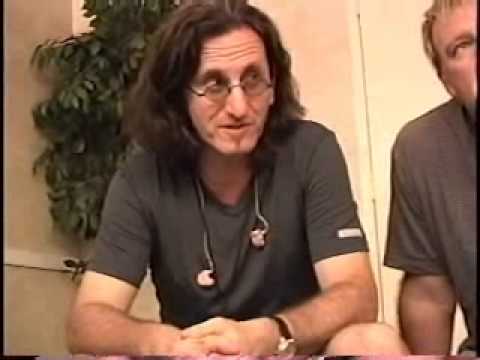 Why was I interested in knowing this from the band, and what did I think of Geddy Lee's reply? Somewhere during my theological studies in the 1990s, I realized that rock and roll experience could be thought of as containing or rendering its own spiritual significance, and that this music was not strictly "separate" from religion/spirituality/faith/etc, nor was it only a "preparation" for something more genuine or deep. I have understood that spiritual significance in different ways over the years. And I was interested in how the band thought about this—if they thought about it at all. It turns out that Mr. Lee took some time with the question and gave a thoughtful response.
His response makes a lot of sense to me: It sounds like he distanced himself from religion, or what religion had been in his life, as a way of finding a (more…)
I was recently interviewed by journalist Martin Buzacott for this ABC radio special from Australia, "Woodford and the Quest for Meaning," about the Woodford Folk Festival. If you have a chance to listen, I hope you find it interesting.
Here is a report from the 2011-2012 festival: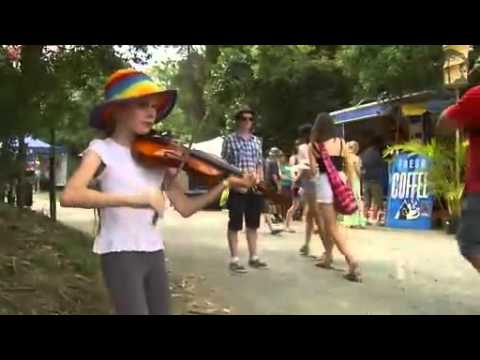 Tommy Beaudoin, Hastings-on-Hudson, New York
A few weeks ago, I was sitting at Joe the Art of Coffee on the Upper West Side in Manhattan, and this relatively new song — "Every Man Needs a Companion" — came on over the speakers (presumably through one of the barista's playlists). I had never heard it, but I was taken up by the singer's vocal aura. It turns out it was Father John Misty, also known as Joshua Tillman (formerly of Fleet Foxes). Check out his recent performance of the song here: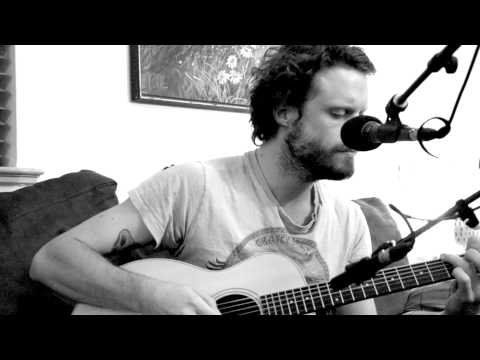 When the line about "Joseph Campbell and the Rolling Stones couldn't give me a myth" filled the cafe, a few heads turned, and at least one woman smiled in acknowledgment. It reached me, too.
This is a song registering a deep struggle with what we have come to think of as religion, and I think it does speak and will speak to many precisely for that reason — or what I should say is: for that reason only because of Father John Misty's affecting rendering, redolent of an ache that dances through each lyric phrase.
He mentions some major candidates for the religious attention of people in our culture: the Bible, Joseph Campbell, and the Rolling Stones. Because we make a fair number of references to the Bible and to classic bands here at Rock and Theology, let me say a brief word about Joseph Campbell. Professor Campbell (1904-1987) was a celebrated scholar of mythology and comparative religion who taught for several decades at Sarah Lawrence College. His work is now somewhat out of vogue, but in the 1980s and '90s he achieved a (more…)
See Melena Ryzik's interview with Jim James, of the band My Morning Jacket, here.
Here is James' new song "A New Life" from his new solo album "Regions of Light and Sound of God."
In the interview, James says that "I don't really believe in a God, like a white man with a beard in the sky." I would hasten to add that lots of people who profess belief in God don't believe in that kind of God, either.
Indeed, according to theologian James Fowler's famous study, Stages of Faith: The Psychology of Human Development and the Quest for Meaning (Harper and Row, 1981), the more mature stages of faith in human life progressively de-anthropomorphize God. Many who avow theism from different religious traditions show that one can dispense with a "grandfather God" and still retain belief in divinity.
However, this should not lull thinking people into intellectual/spiritual complacence or an unearned sense of superiority. As psychoanalyst Ana-Maria Rizzuto found in her research on God-images, published as Birth of the Living God: A Psychoanalytic Study (University of Chicago, 1979), images of God are typically constructed out of early relationships to primary caregivers. Even a "nonanthropomorphic" image of God might still have a relationship to, and emotional embeddedness in, an early significant other as part of its genealogy. This is not to reduce "God" to parent(s), but to acknowledge that James' tired invocation of (and denial of) the "white man with a beard in the sky" is not so easily dispensed-with.
There is also, importantly, the racial dimension, the "white man." As a substantial raft of literature has shown in recent decades, images of God are saturated with racial over/undertones in the U.S. context. God is as racialized as American society is. To disbelieve in a "white man" as God does not mean necessarily to have graduated from a racialized God. That may be one of the most difficult things of all to do.
With reference to Jim James' taste for gospel music from the 1970s-early 80s, he says that "most of the music I do enjoy, they do it (more…)
I was listening to "Ocean" by King's X recently, and thinking about how metaphors of, and deep experiences in, nature are central to the experience of the narrator in the song. We hear of the "ocean," "sea," "mountain," "valley," "sun," "snow," and "desert."
These ways of imagining what is most important in life, these "theological materials," are common in rock culture, which often takes its distance from official religious language and concerns. But nature as a depth orientation for life is also found across a variety of religions, spiritualities, and philosophies.
It is also an important part of the identity of being "spiritual but not religious" today in Western cultures. So I was interested to hear about a new book by Rev. Lillian Daniel, titled When Spiritual But Not Religious Is Not Enough. The book was published a few weeks ago; I have not yet read it. I watched this report about her on Religion and Ethics Newsweekly, specifying her criticism of people who call themselves spiritual but not religious.
I was surprised to see a pastor, especially of a progressive congregation, carelessly attacking people who so identify, in a mocking and condescending tone. She sneers at "spiritual" people who say that they find sunsets meaningful. I can imagine that she and others who agree with her would find King's X's recourse to "ocean," "desert," and "mountain" to be greeting-card pathos because God is not invoked and the demands of a religious tradition are not avowed.
Sometimes I hear some of my fellow and sister theologians in the academy say similar things, and I hear it from ministers with (more…)
There was a fairly long moment (as pop culture moments go) in the mid-1990s that — across a good number of musical-cultural differences — Alanis Morissette was "cool." I learned about her music through hearing her song "You Oughta Know" everywhere, seeing the video on MTV multiple times,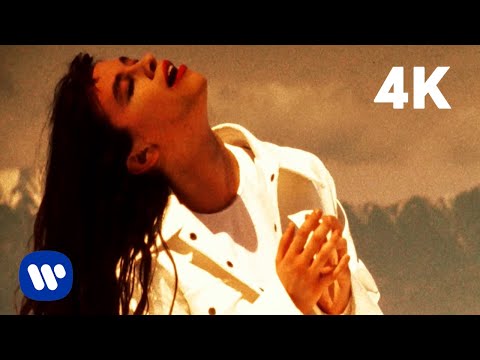 and purchasing her Jagged Little Pill CD at a CD store near The Tasty in Harvard Square (Cambridge, MA) and playing it constantly. I thought that every song on that record was a beautifully crafted work of pop revelation. As I listened to her interviews, I sometimes disagreed with the way that I thought she melted "new age" psychology into religion, but I also respected and was intrigued by the earnest and searching quality of her attempts to put the pieces of her life, faith, belief together… and to risk that searching in public.
By the late 1990s, the zeitgeist had moved on to other artists, but like hundreds of thousands of other fans, I continued to follow her music and, when I could, her life and interviews. I frequently found songs that invited me into reflective states occasioned by a reflective, regretful, celebratory, or uncertain lyric. Not all her music of the 2000s caught my attention; I wished she had kept the rock aesthetic and bombast that drove "You Oughta Know" and what I considered some of her other strong songs, like "21 Things I Want in a Lover," "Uninvited," or "Baba."
I have noticed that Morissette describes herself Holy mother of God!! Have you seen her perform "Baba" live? Check out this performance from a decade ago that opens with scenes of her backstage with her band:
Morissette has described herself as "post-Catholic." She has talked about her transformative travels to India. She speaks openly about the Dalai Lama, and acknowledges her interest in Buddhism, Christianity, and other religions, as well as the debt she owes to her Catholic upbringing for how she is moved by the excellences of ritual. She speaks frequently about therapy and healing (more…)
Students of popular music and theology learn two things quickly: first, that religion, faith and spirituality have had a lot to do with the origins and ongoing vitality of rock and roll; second, that rock and roll has sometimes had critical, negative, dismissive and otherwise derogatory things to say about religion, faith and spirituality. I think that both aspects of this relationship are important for grasping popular music and theology in some depth.
This thought came to me today after I did an interview for a news organization writing a story on the latest round of conflicts between U.S. Catholic bishops and those who disagree with them about Catholicism's public stances on contraception, religious freedom, and Catholicism itself. The interview focused on my interpretation of an ad by the Freedom From Religion Foundation strongly criticizing the Catholic Church and inviting Catholics to leave.
During and after the interview, I thought about how understandably difficult it can be for religions and religious people to hear criticism, especially blunt criticism, of what is held dear. I know what it is like to react defensively and dismissively when it feels like someone is trying to pull the rug I know and love out from under me. This is especially true if the very way that criticism is communicated contradicts "appropriate" forms of address.
All of this put me in mind of the song "Judith," by A Perfect Circle.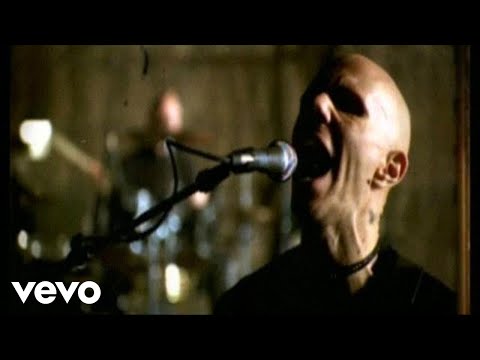 It is probably very hard not to hear this song as a blunt attack on Christianity. Here are the lyrics as taken from the Perfect Circle website, and I've added a few in brackets that are sung but not listed here:
Robert Plant's cover of Jesse Colin Young's "Darkness, Darkness" has lived close to my conscious awareness ever since I first heard it about eight years ago.
Here is the official video:
Here is Plant performing it live:
And here is Jesse Colin Young performing it recently: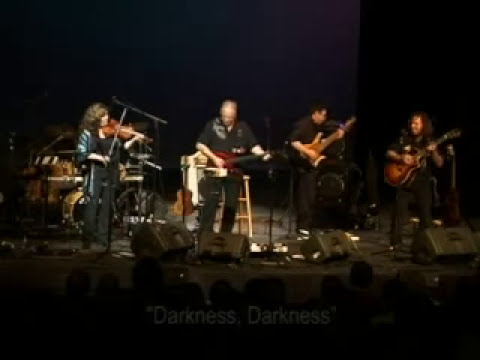 "Darkness, Darkness," sounds to me like a prayer for darkness, the kind of darkness that is promising in its uncanny, half-welcome air, a reach of the hand into the unhanding, with no guarantee of what is to come. This is one way that the Christian theological tradition,
Last Saturday night, folk singer and guitarist Dar Williams played a show in Hastings-on-Hudson at the Purple Crayon performance space. The Purple Crayon is a former Catholic church turned concert venue that I wrote about last March at R&T while exploring "When a 'Sacred' Church Becomes a 'Secular' Live Music Venue."
Williams played to a sold out crowd (a few hundred) and commented on the space's transition from a church to a community center and concert venue. She suggested that the overarching purposes of the space may have changed, but something of the mission is shared between its old and new uses: "A lot of person to person ministry happens" in live music venues, she said.
One of the oldest definitions of ministry is also one of the oldest definitions of theology: the "care of souls." That is certainly the defining action of any church, and I think Williams was right to characterize live music venues as places where such "ministry" happens, as well.  By the deep attention given to her music, especially from women between 30 and 50 years old, it was readily evident that "soul care" was on offer. But not only between musician and fan, but between fans themselves. Fan culture in popular music is replete with tales of friendship built around a concert event.
I have been to enough shows by the Indigo Girls, Melissa Etheridge, Michelle Malone, and Ani Difranco (or for that matter, Alanis Morrisette or Erykah Badu or Tori Amos) to begin to sense the ways that women musicians create conditions for women to better care for each other's souls, by creating narrative soundscapes that can house women's stories — and for most of these artists much of the time, also being generous and deeply human enough to also house many men's stories. I well realize that not all women are into "women-identified" musicians (going to a Lacuna Coil show, for example, with its lead singer Cristina Scabbia, or an Evanescence show with Amy Lee, seems to work somewhat differently in terms of that intra-women ministry — but that's just my gut sense, and I would be happy to be wrong about any of this). But I know this topic is interesting to other of our contributors and no doubt also to our readers, so I will be curious about what others have to say.
I also want to comment briefly on Dar Williams' song "Teen for God." It's a tune about her intense dalliance with Christianity as a teenager.
(Here is Williams telling a theological story and playing "Teen for God" at the venerable Club Passim in Cambridge, Massachusetts…)
httpv://www.youtube.com/watch?v=64e7qxces_E
It includes a verse about the ways that her teenage God could not have met her college self with any sufficiency, could not have survived the deep doubts she had as she grew up. I heard this song on Saturday night for the first time, and thought, yes, it was good and necessary and more or less inevitable that she would and should shed that God of her "teen for God" time, and it is true that more people are working from their teenage God than they can admit and would do well to graduate from that religious atmosphere. But the knowing laughs in the audience about the intense teen-God experience and the
Next Page »