Pages
Categories
Contributors
Recent Posts
Recent Comments
Recommended
Archives
September 2017
S
M
T
W
T
F
S
« Jan
1
2
3
4
5
6
7
8
9
10
11
12
13
14
15
16
17
18
19
20
21
22
23
24
25
26
27
28
29
30
Inside this lighthearted yet thoughtful take on the fact that Paul McCartney (who as far as I know was baptized Catholic, but never particularly active in it) was recently married to Nancy Shevell, who is Jewish, and had been married early in his life to another Jewish woman, Linda Eastman, is an interesting question.
McCartney has taken up the causes of his wives over the years, and David Yaffe of Tablet magazine wonders whether a new engagement with Judaism has influenced McCartney's well-received new record, New.
Here is the video from McCartney's single "Queenie Eye":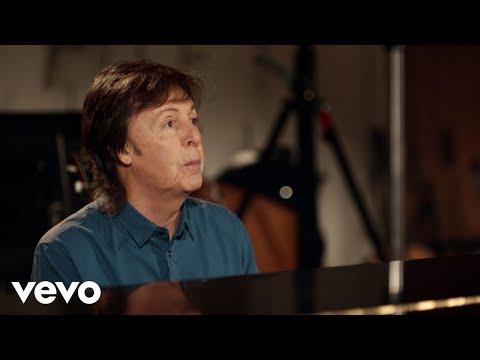 The question floating around the article that grabbed me was how we account for religious/spiritual/etc influences from relationships with significant others in music.
Yaffe half-jokingly hears a mitzvah in McCartney's new music. What are we listening for when we listen for religious/spiritual/theological/etc influences? I don't have any simple answers to this, but if McCartney is finding a new maturity in his music and life that is somehow related to Jewish influences, for sake of argument, then what are we to call the fruit of that interaction?
On the one hand, you might say it sounds like mitzvot, but on the other hand it's something not quite that because it's been channeled "outside" of (more…)
I recently saw the new documentary Hava Nagila at the Jacob Burns Film Center in Pleasantville, New York. Here is the trailer: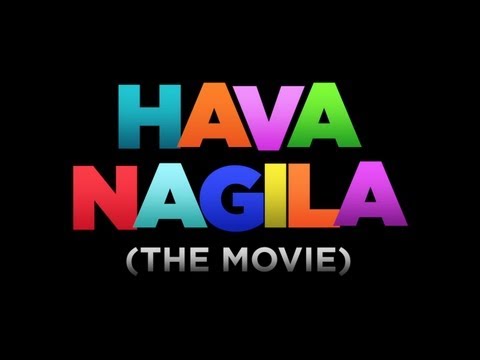 The film briskly tells the story of how the famous song came into existence, and how it ended up securing a place in the soundtrack not only of modern Judaism, but in and beyond contemporary Western culture more broadly. More than once, I thought of Rock and Theology as I watched. This was especially so as it became clear that Hava Nagila started off as a wordless melody in the Hasidic Judaism of the Ukraine. This melody, which according to some experts in the film expresses both joy and melancholy, was apparently originally a form of prayer, and indeed in Hasidic tradition considered a higher form than prayer with words. The words to Hava Nagila were added later, after the melody made its way to Jerusalem during the era of the British Mandate.
I found it fascinating that such a well-known tune had these "religious" beginnings. There are more than a few similarities to rock and roll here. Rock music started out heavily influenced by American Christianity, in various white and African American Protestant forms. While rock and roll soon "secularized," it continued to bear a spiritual significance — mostly unheralded — for many people… even as it was often enough condemned as decidedly unspiritual.
The tricky part is that all of these categories are unstable. To say that the Hava Nagila melody "originates" as a prayer is to be tempted to (more…)
I was interested to read this recent article by John Leland about punk band Moshiach Oi.
Here is Moshiach Oi playing "Got Nothing On Me":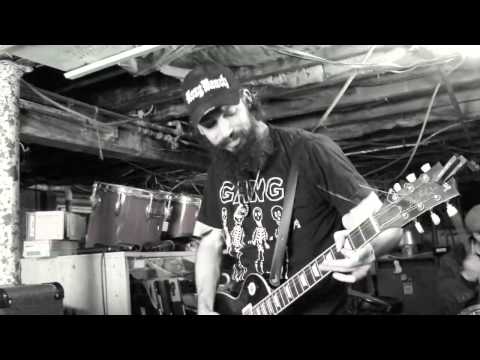 Leland reports on the tensions between punk rock and Orthodox Judaism, and documents the way that those who live in both worlds, like Moshiach Oi, make it work.
The article reminds me that, like many R&T readers, I am interested in what happens when "secular" music cultures interact with "religious" cultures (and how those binary terms can dissolve and reveal more intricate capillaries of interconnection), how music is "already" within religion (or faith/spirituality/etc), and religion is "already" within music (secular/pop/rock/hip hop/etc).
It is important theological work to observe that, and how, self-designated religious cultures and musical cultures can and do make a difference for each other, even change each other. Yishai Romanoff, the lead singer of Moshiach Oi, is quoted by Leland as saying: "To me, Judaism is like punk rock […] Real Judaism is very in your face. The world is chasing after desires for money and sex and drugs and materialism, and Judaism is the (more…)
There was a fairly long moment (as pop culture moments go) in the mid-1990s that — across a good number of musical-cultural differences — Alanis Morissette was "cool." I learned about her music through hearing her song "You Oughta Know" everywhere, seeing the video on MTV multiple times,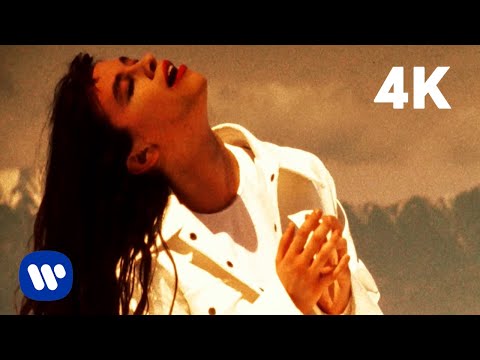 and purchasing her Jagged Little Pill CD at a CD store near The Tasty in Harvard Square (Cambridge, MA) and playing it constantly. I thought that every song on that record was a beautifully crafted work of pop revelation. As I listened to her interviews, I sometimes disagreed with the way that I thought she melted "new age" psychology into religion, but I also respected and was intrigued by the earnest and searching quality of her attempts to put the pieces of her life, faith, belief together… and to risk that searching in public.
By the late 1990s, the zeitgeist had moved on to other artists, but like hundreds of thousands of other fans, I continued to follow her music and, when I could, her life and interviews. I frequently found songs that invited me into reflective states occasioned by a reflective, regretful, celebratory, or uncertain lyric. Not all her music of the 2000s caught my attention; I wished she had kept the rock aesthetic and bombast that drove "You Oughta Know" and what I considered some of her other strong songs, like "21 Things I Want in a Lover," "Uninvited," or "Baba."
I have noticed that Morissette describes herself Holy mother of God!! Have you seen her perform "Baba" live? Check out this performance from a decade ago that opens with scenes of her backstage with her band:
Morissette has described herself as "post-Catholic." She has talked about her transformative travels to India. She speaks openly about the Dalai Lama, and acknowledges her interest in Buddhism, Christianity, and other religions, as well as the debt she owes to her Catholic upbringing for how she is moved by the excellences of ritual. She speaks frequently about therapy and healing (more…)
While this is not directly on the topic of theology and music, at R&T we also deal with larger issues of religion and culture, and this one certainly qualifies:
I have been participating in Occupy Wall Street since 30 September (my first post about it is here), and was most recently on site at Zuccotti Park in lower Manhattan on Friday the 14th. (My post imagining Occupy Wall Street being applied to the Catholic Church is here, picked up by the Chronicle of Higher Education blog here.)
Among other fundamentally irreversible influences in my life, it was my Catholic upbringing, Catholic religious education, and Catholic graduate studies at Harvard Divinity School and at Boston College, that laid the spiritual and intellectual groundwork for me to be able to recognize, in Occupy Wall Street, a possible shared work of corporal and spiritual mercy, a potential place for practicing solidarity, and a plausible habitat for more deeply and experientially learning and living love's public name: justice.
httpv://www.youtube.com/watch?v=RGRXCgMdz9A
(A word about the video above: while it is intended to make a point about the connection between democratic struggle in the Occupy movement and the Arab Spring, I am uncomfortable with its selective presentation of police officers; I think it is crucial for the Occupy movement not to presume that all police are enforcers of repressive state policies or personally hostile to the movement. I hope the Occupy movement can start from an engagement with police officers that appeals to them as fellow working men and women, most of them with middle class and working class families. The Occupy movement therefore shares an interest in changing the political scene to improve their lives as well.)
Because of this Catholic background, I am drawn in particular to the practices and rituals that help those of us at Occupy Wall Street to appreciate and to try to act on reality. These actions and performances bear the movement's theologies or spiritualities as much as any explicit statement on the part of any single person about what they do or do not believe.
There are lots of practices and rituals to notice on site: serving meals, standing with a placard, drumming, dancing, silk-screening shirts, browsing literature, listening, meandering, and many more. But I have tried to pay special attention to the Sacred Space area in Zuccotti Park that emerged soon after the occupation began. (I am not sure exactly when, or by whom, though I would like to find out.) (For some initial pictures, see here.)
Recently, the Sacred Space area has changed its shape a little bit, but it is still a place for a hodgepodge of symbols left by protesters, a place for people to think, meditate, pray, wonder, and talk, and only the most recent example of how Americans hold their religious pluralism and relate it to their political commitments. Theologically, there are many reasons to take this space seriously and with critical curiosity: the relationship between religious/spiritual imagination and political imagination is of interest not only to Christianity but to conceivably all religious and spiritual movements today. One of the basic theological questions is how a relationship to God, "God," or some other ultimate name or reality bears on how one lives and the choices one makes. Theological questions are present moment to moment in Occupy Wall Street.
What follows are my pictures from Friday, with brief captions/commentary. Please, if you are sympathetic to this movement, consider helping Occupy Wall Street or any of the apparently now more than 1000 "Occupy" movements around the world. (If you cannot see the pictures, click the "more" tab below to see them.)
Tommy Beaudoin, Hastings-on-Hudson, New York
Several people have asked whether I might say a bit more about biblical scholar Avaren Ipsen's recent book, Sex Working and the Bible, which I began to discuss in this recent post, so I will go ahead and do so here:
Ipsen's basic approach is to provide agency for marginalized readers of the Bible not only on account of their marginality but also on account of their paying the price for problematic or even destructive attitudes that other readers of the Bible have encouraged. More specifically, Ipsen is not only a scholar but an activist for sex workers, and she gathered a group of sex workers in Berkeley to read the Bible together, focusing on stories of sex work. Ipsen argues that the perspectives of sex workers help unlock important meanings in those stories because they share in the kind of labor to which scripture is referring, and because sex workers have been subject to the kind of dangerous attitudes about sex work that the Bible has had a hand in fostering.
Why not leave the interpretation of sex work in the Bible to the scholars, even feminist scholars? Ipsen adopts feminist standpoint theory to argue that all readings of the Bible are given from interested and contextualized perspectives, therefore all readings potentially participate in the ideologies of the readers and a fruitful and frank exchange of readings, where standpoints are increasingly foregrounded, is a useful way to get to readings of scripture that are more freeing for more readers. There is a somewhat buried theological point here that is never fully explicated: that on its own best terms and as penance for the wrong it has enabled, the Bible deserves to be read as a document that enables truly "good news" for its readers and all those influenced by its readers. One cannot understand "good news" a-contextually; the adoption of a standpoint, which only comes through awareness of the socially conflicted character of one's position in the world and as a reader, keeps any single definition of "good news" from prevailing ahistorically and anti-contextually.
So Ipsen reads the stories of Rahab (Joshua 2 and Joshua 6:22-25), Solomon and the prostitutes (1 Kings 3:16-28), the "anointing woman" (John 12:1-8; Luke 7:36-50; Mark 14:3-9; Matthew 26:6-13); and the "whore Babylon" (Revelation 17:1-19:10). She reads them together with sex workers in Berkeley and they try to make sense of these stories from the sex worker standpoint, and they ask what is "good news" in
Deeply committed to their religious beliefs and to the philosophy of Torah u-Madda, several students from Yeshiva University developed an a cappella group called the Maccabeats.  These talented young men have integrated their passion for music, popular culture, and the Jewish tradition to express their beliefs and fuse secular and traditional wisdom.
httpv://www.youtube.com/watch?v=qSJCSR4MuhU
The Maccabeats epitomize the intersection of theology, music, and popular culture.  "Candlelight" is their most well known video/song and has become an anthem for Chanukah; however this group has several other videos and a recent album release.  While demonstrating pride in their faith, the Maccabeats call for an end to hate, unity within humanity, and a recognition of God in the details.
httpv://www.youtube.com/watch?v=NLDl8fbJx0I
The magazine Heeb interviewed Rush singer-bassist-keyboardist Geddy Lee a couple of years ago, focusing especially on his relationship to Jewishness/Judaism. Like most rock bands, Rush rarely speak in interviews about religion, although their lyrics have constantly registered a strong skepticism about religion, and in more recent years edge toward agnosticism or atheism. This has caused some discomfort and mild protest from religious Rush fans, as Rush drummer and lyricist Neil Peart has made criticism of religion and articulations of a post-religious sensibility more frequent in Rush songs in recent years.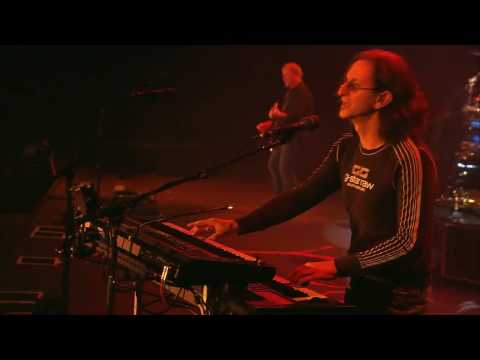 From my perspective, it is refreshing to read Lee speaking frankly, albeit in a typically clipped rock-interview style, about the place of the Holocaust in his family's life, and about his Jewish atheism. Theology is nothing if not a certain relentless and learned preoccupation with divinity, and theological preoccupations are best sculpted in free and frank exchanges and inquiry about how people experience and process their worlds. For this reason, I wish the interviewer would