Pages
Categories
Contributors
Recent Posts
Recent Comments
Recommended
Archives
September 2017
S
M
T
W
T
F
S
« Jan
1
2
3
4
5
6
7
8
9
10
11
12
13
14
15
16
17
18
19
20
21
22
23
24
25
26
27
28
29
30
What is your spiritual inquiring, searching, questioning for? In the branch of theological studies in which I often write and teach, practical theology, it is sometimes said that we theologize so as to better understand what is and what ought to be — that is, a theologically sensitive account of what is actually happening now and what is possible and desirable to happen next, for this community, these people, these individuals. Theology is a kind of prophetic compasswork (although "prophetic" must be understood in a way that does not make a privileged vantage point).
This is close to the heart of Jesuit theologian Karl Rahner's definition of practical theology, and indeed is the title of a book by theologian Michael Lawler, What Is and What Ought to Be: The Dialectic of Experience, Theology and Church (New York: Continuum, 2005), a work of interest to theologians who work on practice due to its thoughtful discussion of the relationship between theology and social science.
In Welsh musician Katell Keineg's song "Gulf of Araby," she sings of "What is and what can never be." Imagine, she sings, "if you could unlearn all the words that you never wanted heard…"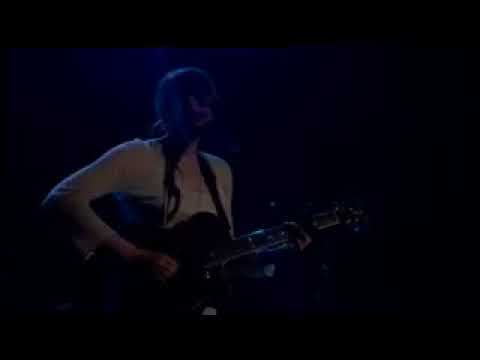 Whatever this song was originally about when Ms. Keineg wrote it, it speaks to me now of mourning.
"Well, we would plough and part the earth to bring you home
And harvest every miracle ever known
And if they laid out all the things
(more…)
(This is the second part of a two part series on the relationship between music and emotions. Part one can be found here.)
In part one I focused on how instrumental music influences emotions. Today I'm going to discuss how harmonies and lyrics also convey emotion.
Vocal harmonies, where consonant notes are sung at the same time as a main melody, are a musical skill that gives songs depth, complexity, and a beautiful tone. They can, I would argue, also influence emotion. Harmonies not only sound good to the ear but they are also symbolic of unity, a kind of camaraderie among musical tones. In fact, a study just released last week shows that the heart rates of people who sing in unison actually accelerate and decelerate simultaneously.
In order to sing good vocal harmonies, one has to have an excellent ear for music pitch and tremendous vocal control. The harmonies of the Beach Boys, with their depth, angelic tones, and symbolic solidarity, exemplify the qualities that make harmonies particularly adept at acting as emotional conduits. While the following song contains lyrics, try to focus solely on the sound of the harmonies and how they make you feel.
Several days ago I listened to the podcast from SXSW featuring three of my R&T colleagues. The session, called "Into the Mystic: Secular Music as a Quest for More," is an excellent study of the relationship between spirituality and popular music. Tom Beaudoin's presentation focused on how people make spiritual sense out of popular music pointing out how we often use spiritual language, words such as healing, empowering, ecstatic experience, and joy, when discussing music. David Nantais emphasized the creative process of making music and how musicians themselves describe it as "a healing process" or an "out of body" experience. Then Monica Miller talked about culture as a lived reality in hip-hop music by explaining her notion of "faith in the flesh," a term describing how people living on the margins use their bodies to create meaning. Finally, Austin Episcopalian priest Merrill Wade told the audience about the "Soul of Musicians" series he started at a tavern near his church. Once a week he invites a musician/songwriter to come in and discuss the meaning of her/his song lyrics. A podcast of the entire session can be accessed here. If you haven't listened to it yet, make the effort to do so. It's worth your time.
One particular theme that dominated the SXSW session is the importance of meaning in people's lives. We are all seekers of meaning because life is full of moments that require interpretation. The human condition, rife with pain and suffering, joy and sorrow, life and death, needs ways of understanding the world through avenues of meaning. Emotions can act as our compass for navigating those avenues and music can be the vehicle for transporting us on that journey to create our interpretive frameworks of meaning.
I've been studying the connection between music and emotions for a book chapter I'm writing. It is still a work in progress but I thought I would share some of my findings. What I have discovered is that music influences people's emotions profoundly and through several different channels. Today I'm posting the first part of a two part series on some of the various ways music touches our emotions. The first part will look at two dominant psychological mechanisms that help explain why music influences our emotions so strongly. Part two will examine the effect that harmonies and lyrics have on our emotions.
I can become obsessed with music. I'll go through phases where I'll listen to the same CD over and over for weeks at a time. Then I'll focus on 2 or 3 songs, playing them again and again. My latest obsession is Alabama Shakes' debut album Boys & Girls. The final song on the CD, "On Your Way," has become one of my favorites. This short and seemingly simple tune confronts a powerful theme: grief. What initially impressed me most about this song is how, in 3 short minutes, it brilliantly conveys the gut wrenching emotions we feel when we are forced to watch someone we love slowly die.
It turns out that Alabama Shakes lead singer Brittany Howard wrote the song in memory of her older sister Jaime who died of retinal cancer in 1998 at the young age of 13. For all of us who have felt the pain caused by the loss of a loved one, particularly when their demise is slow and painful and after we have chosen to walk that excruciating journey with them, sitting by their bedsides for hours, holding their hands while knowing that death is imminent, this song expresses the grief, the anger, the doubts.
Beginning slowly, with a muted melody, Howard sings:
On your way to God,
Did you think of me?
On your way to heaven,
Did you say "I'll see you again?"
Then the music picks up speed and she cries out the question many of us ask when death appears to be some random thief:
It wasn't me, why wasn't it me?
Later Howard expresses the panic we feel in the midst of the pain, the fear that we won't be able to get through it:
On your way, I said to the air,
I don't know if I am strong.
Ending with a cry of helplessness, the lyrics express how we often blame ourselves for tragedies until we are forced to face the fact that we are simply (more…)
Not many art gallery shows sell out completely for months ahead, but the retrospective look at the life and music of David Bowie has. "David Bowie is" at the Victoria and Albert Museum in London from March 23rd to August 11th is sold out until August 11th, and sports long lines every morning for the few tickets reserved for 'on the day' sales. I would not have called myself a particularly avid David Bowie fan – and I'm not sure I understood what he was about, and yet passing through London these days I found myself drawn, and lucky enough to get in. Have you ever rediscovered without expecting it important parts of your past, or rather, found yourself in the midst of something more familiar than strange? And then began to understand something of why it was so important, or feels so essential? Such have been the last few days for me: music enters the body and mind via osmosis, like the smell of pizza in Italy that makes you hungry again even after you've just eaten, and so suddenly not only do you remember something but you're there, in how that song made you feel when you were between 5 and 15 (who remembers?) and opening your eyes to life: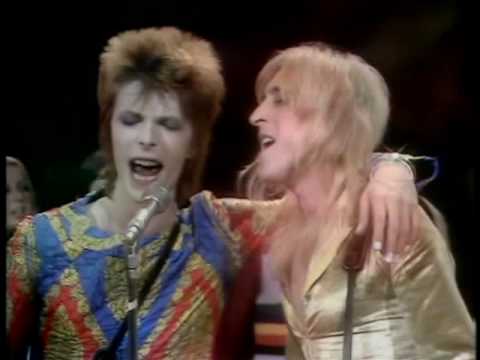 There is a star-man/ spaceman in my memory and musical history… although I wasn't aware of it, and the piano at the beginning of this song touches the (first?) chord of a life-long love of that instrument.

Apart from having way too much to see, hear and take in for so many people passing through, the exhibition is amazingly done – a window into the life, inspiration, hard-work and audacity of a musician some people call the Andy Warhol of the music -scene; a cacophony of sound, (more…)
This post is part 2 to the part 1 recently posted on Lacuna Coil's "My Spirit."
This song is striking in being written from the vantage of the dead person. It is a bold move. In religious traditions, it is rare to take the vantage of the deceased when rendering an account of beyond-death. Lacuna Coil's "My Spirit" communicates something significant about death: a sense of encompassing indifference, and of a profound relativization of life ("the fate, the hate, it's all the same") and of whatever comes next ("the gates of hell are waiting, let them wait a little more"). There is a certain insouciance, the song seems to say, in death.
What I like about this song theologically is its delicately agnostic/majestic and perhaps even mystical refrain, which can create a space for a wonder about the difference between life and death, but does not alight on any single interpretation about what lies beyond death. This is effected through the remarkable phraseology  that both indicates a direction and outlines a suspension: "Where, where I go…." These seem to me to be the key words in this song's theology of post-death.
The compelling melody of the verse is, in a way, the whole message: "Where, where I go / My spirit is free, I'm coming home". The home is not specified, neither is the endpoint of this freedom. "Where, where I go…" This event language is barely even that. But it is also a way of saying, as Cristina Scabbia essentially said in her introductory remarks: it is not as if nothing survives. "My spirit" is the incomprehensible language fitting to this experience of post-death.
And then, after these words, the lyrics shift to address those not yet dead, giving the admonition: "Remember me, but let me go." In other words, do not think that you comprehend what happens next!
"Let me go" means not only "release me," but surrender what you think "me" means. Dispossess yourself of "me" — into …. "go."
And then there Scabbia's beckoning background vocal, "You will become who you are." Is it a gloss on the post-death testimony? Is it the blessing of (more…)
One of my favorite new rock bands is Dead Sara. This is the rare sort of rock music that just explodes out of the speakers. Is lead singer Emily Armstrong the new Janis Joplin?
Their song "Monumental Holiday" contains two mentions of a provocative phrase scream: "Save Jesus!" The relevant verses are:
"It's just a matter your violence
Save Jesus
Laugh loud, pretend to let go
Live your life like an Eskimo!"
and later
"Slow down children, save Jesus!
Your body clock, tick-tick-tock
Abstinence and contraceptives"
I'd like to think out loud a little more about the song, especially the lyrics. Here is the video for the song: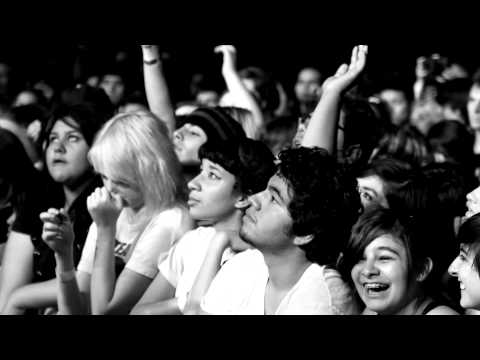 I can't help wondering about this saving of Jesus business — what an evocative and provocative term. (more…)
For the last couple of years, I have wanted to do some reflection on the practice of songwriting and its connection to the traditional Lenten challenge to grow in one's "prayer life." In the course of reflecting on songwriting and/as spiritual practice, it struck me that while there is quite a bit of reflection on rock performance and the analysis of finished songs in discussions of popular music and theology, there seems to be a lack of attention on the practice of songwriting, particularly as it takes place in an "individual" or "personal" mode.
One recent exception is the work of John McClure who has reflected on "song-making" as a source of insight for theological practice. Some of this work touches on what is happening in the songwriter when she is writing a song. McClure writes,
[S]ongwriters are keenly aware that their craft is cathartic, educative, and integrative in relation to their own lives. Writing in and out of a tradition carries with it certain ways of externalizing and dealing with one's experiences and ideas. Songwriting, therefore, involves a constant reeducation and maturation of the whole person within certain traditions of thought and practice. Writing changes the artist, providing healing, perspective, vision, and qualities of good judgment. Most good songwriters are aware that songs are doing this to them, and how songs are doing it. (John S. McClure, Mashup Religion: Pop Music and Theological Invention [Waco, TX: Baylor UP, 2011], 21)
Japandroids, out of Vancouver, released their second album, Celebration Rock, in 2012. Like many fans of Japandroids, the keening bottle-rocket transcendence of their song "The Nights of Wine and Roses" floors me.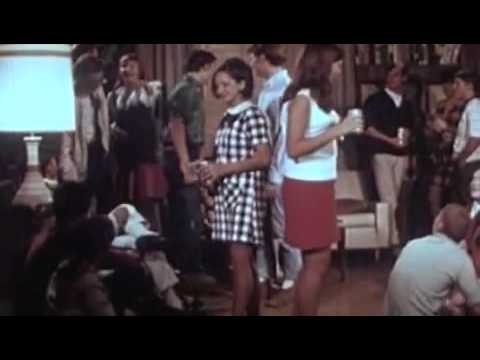 In the previous sentence, I wrote "transcendence," by which is usually meant "going beyond," but after I wrote "floors," I thought about how the song checks transcendence earthward/floorwise, pulling its ambitions down again and again, and so maybe the right term is "rescendence," a relentless commitment to the world in its untameable wonder.
"Don't we have anything to live for?" they sing. This dalliance with nihilism is the jetpack that rock and roll so often provides for those who want to imagine testing the limits of their lives, for what "more" might appear in the process. "Well of course we do," they sing, but things are not so easily sewn up. Bets are hedged: "But till they come true / We're drinking."
Here are the lyrics:  (more…)
A dozen years ago, I had the good fortune to live across the street from Michelle Malone, a well-respected Southern musician who is a strong regional artist and over twenty years, has cultivated robust fan bases across the United States. I've since seen her play in Atlanta, San Francisco, Boston, and New York City. (I wrote earlier at R&T about Malone in a post titled "Jesus and the Nasty Blues.")
After establishing her credibility as a hay-groove guitarist and a singer who projects a lullaby howl of a voice, she is an artist that I would have thought would be really famous if there were anything like justice in the world. (Her latest album, Day 2, is at her website here.)
Of the several songs she has written that have been my regular traveling companions over the years, one of them is "Green," from her album Beneath the Devil Moon. Here she is, performing the tune at what looks like a house concert: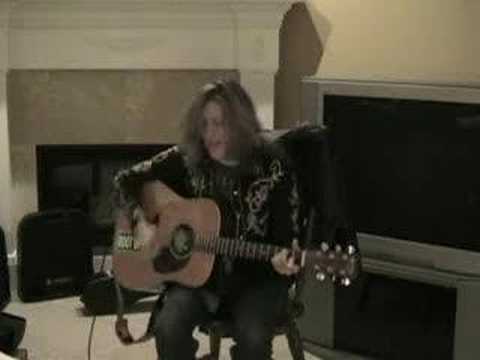 Here are the lyrics (as provided by the Michelle Malone website):
Next Page »