Pages
Categories
Contributors
Recent Posts
Recent Comments
Recommended
Archives
Not many art gallery shows sell out completely for months ahead, but the retrospective look at the life and music of David Bowie has. "David Bowie is" at the Victoria and Albert Museum in London from March 23rd to August 11th is sold out until August 11th, and sports long lines every morning for the few tickets reserved for 'on the day' sales. I would not have called myself a particularly avid David Bowie fan – and I'm not sure I understood what he was about, and yet passing through London these days I found myself drawn, and lucky enough to get in. Have you ever rediscovered without expecting it important parts of your past, or rather, found yourself in the midst of something more familiar than strange? And then began to understand something of why it was so important, or feels so essential? Such have been the last few days for me: music enters the body and mind via osmosis, like the smell of pizza in Italy that makes you hungry again even after you've just eaten, and so suddenly not only do you remember something but you're there, in how that song made you feel when you were between 5 and 15 (who remembers?) and opening your eyes to life: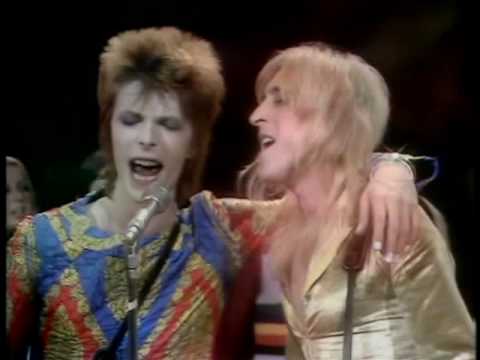 There is a star-man/ spaceman in my memory and musical history… although I wasn't aware of it, and the piano at the beginning of this song touches the (first?) chord of a life-long love of that instrument.

Apart from having way too much to see, hear and take in for so many people passing through, the exhibition is amazingly done – a window into the life, inspiration, hard-work and audacity of a musician some people call the Andy Warhol of the music -scene; a cacophony of sound, (more…)
This post is part 2 to the part 1 recently posted on Lacuna Coil's "My Spirit."
This song is striking in being written from the vantage of the dead person. It is a bold move. In religious traditions, it is rare to take the vantage of the deceased when rendering an account of beyond-death. Lacuna Coil's "My Spirit" communicates something significant about death: a sense of encompassing indifference, and of a profound relativization of life ("the fate, the hate, it's all the same") and of whatever comes next ("the gates of hell are waiting, let them wait a little more"). There is a certain insouciance, the song seems to say, in death.
What I like about this song theologically is its delicately agnostic/majestic and perhaps even mystical refrain, which can create a space for a wonder about the difference between life and death, but does not alight on any single interpretation about what lies beyond death. This is effected through the remarkable phraseology  that both indicates a direction and outlines a suspension: "Where, where I go…." These seem to me to be the key words in this song's theology of post-death.
The compelling melody of the verse is, in a way, the whole message: "Where, where I go / My spirit is free, I'm coming home". The home is not specified, neither is the endpoint of this freedom. "Where, where I go…" This event language is barely even that. But it is also a way of saying, as Cristina Scabbia essentially said in her introductory remarks: it is not as if nothing survives. "My spirit" is the incomprehensible language fitting to this experience of post-death.
And then, after these words, the lyrics shift to address those not yet dead, giving the admonition: "Remember me, but let me go." In other words, do not think that you comprehend what happens next!
"Let me go" means not only "release me," but surrender what you think "me" means. Dispossess yourself of "me" — into …. "go."
And then there Scabbia's beckoning background vocal, "You will become who you are." Is it a gloss on the post-death testimony? Is it the blessing of (more…)
One of my favorite new rock bands is Dead Sara. This is the rare sort of rock music that just explodes out of the speakers. Is lead singer Emily Armstrong the new Janis Joplin?
Their song "Monumental Holiday" contains two mentions of a provocative phrase scream: "Save Jesus!" The relevant verses are:
"It's just a matter your violence
Save Jesus
Laugh loud, pretend to let go
Live your life like an Eskimo!"
and later
"Slow down children, save Jesus!
Your body clock, tick-tick-tock
Abstinence and contraceptives"
I'd like to think out loud a little more about the song, especially the lyrics. Here is the video for the song: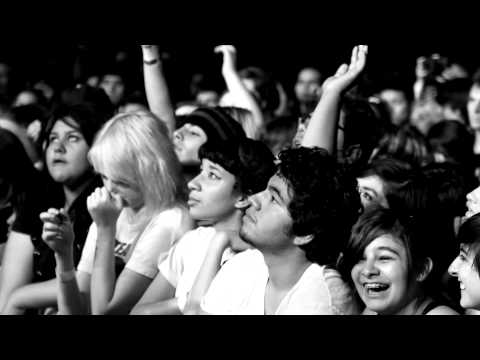 I can't help wondering about this saving of Jesus business — what an evocative and provocative term. (more…)
For the last couple of years, I have wanted to do some reflection on the practice of songwriting and its connection to the traditional Lenten challenge to grow in one's "prayer life." In the course of reflecting on songwriting and/as spiritual practice, it struck me that while there is quite a bit of reflection on rock performance and the analysis of finished songs in discussions of popular music and theology, there seems to be a lack of attention on the practice of songwriting, particularly as it takes place in an "individual" or "personal" mode.
One recent exception is the work of John McClure who has reflected on "song-making" as a source of insight for theological practice. Some of this work touches on what is happening in the songwriter when she is writing a song. McClure writes,
[S]ongwriters are keenly aware that their craft is cathartic, educative, and integrative in relation to their own lives. Writing in and out of a tradition carries with it certain ways of externalizing and dealing with one's experiences and ideas. Songwriting, therefore, involves a constant reeducation and maturation of the whole person within certain traditions of thought and practice. Writing changes the artist, providing healing, perspective, vision, and qualities of good judgment. Most good songwriters are aware that songs are doing this to them, and how songs are doing it. (John S. McClure, Mashup Religion: Pop Music and Theological Invention [Waco, TX: Baylor UP, 2011], 21)
Japandroids, out of Vancouver, released their second album, Celebration Rock, in 2012. Like many fans of Japandroids, the keening bottle-rocket transcendence of their song "The Nights of Wine and Roses" floors me.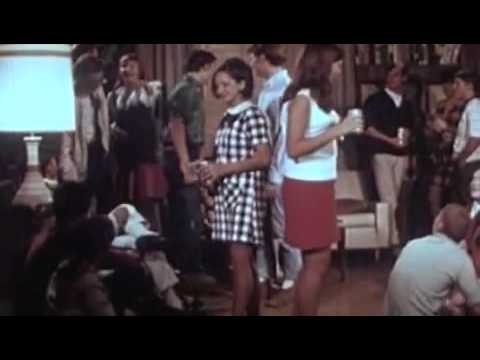 In the previous sentence, I wrote "transcendence," by which is usually meant "going beyond," but after I wrote "floors," I thought about how the song checks transcendence earthward/floorwise, pulling its ambitions down again and again, and so maybe the right term is "rescendence," a relentless commitment to the world in its untameable wonder.
"Don't we have anything to live for?" they sing. This dalliance with nihilism is the jetpack that rock and roll so often provides for those who want to imagine testing the limits of their lives, for what "more" might appear in the process. "Well of course we do," they sing, but things are not so easily sewn up. Bets are hedged: "But till they come true / We're drinking."
Here are the lyrics:  (more…)
A dozen years ago, I had the good fortune to live across the street from Michelle Malone, a well-respected Southern musician who is a strong regional artist and over twenty years, has cultivated robust fan bases across the United States. I've since seen her play in Atlanta, San Francisco, Boston, and New York City. (I wrote earlier at R&T about Malone in a post titled "Jesus and the Nasty Blues.")
After establishing her credibility as a hay-groove guitarist and a singer who projects a lullaby howl of a voice, she is an artist that I would have thought would be really famous if there were anything like justice in the world. (Her latest album, Day 2, is at her website here.)
Of the several songs she has written that have been my regular traveling companions over the years, one of them is "Green," from her album Beneath the Devil Moon. Here she is, performing the tune at what looks like a house concert: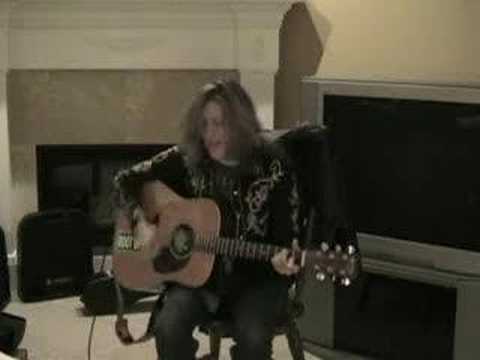 Here are the lyrics (as provided by the Michelle Malone website):
Some recent posts have gotten my mind thinking.  In particular, the posts by Tom Beaudoin and Maeve Heaney have raised the question of  interpretations that are not lyric-oriented, but are instead interested in thinking about the meaning of the music.  We get so used to thinking that the only aspect of a song that matters is the worded expressiveness, and we pass over the "material substrate" of the music itself.
For me, this raises a really interesting set of possibilities.  I think of Peter Gabriel, during his musique concrete phase in the early 80s (n.b. Melting Face and Security?), telling interviewers that he was trying to process primal screams through filters so that they became part of the texture of the songs–the sonic landscape. I think of Ween, Geza X, my beloved Brainiac, and the almost unlistenable moments of NEU!–each is pushing beyond the "meaning-content" of the lyrics to the point of using the voice as an instrument in itself.
Which makes me think about the points where voice and instrument are literally melded–autotune, vocoder, and talking guitar.  Let me take this backwards in three steps: the contemporary example, of course, is T-Pain.  But isn't he just using new technology to build on the ground laid by Roger and Zapp? And Roger was riffing with synthesizers, using technologies popularized by Peter Frampton and his guitar.  But in these examples, the "instrumentalized voice" is still capable of being examined for meaningful lyric content.
So what of the artists that used voices but refused to offer intelligible lyrics as content?  Dave Thomas of Pere Ubu once wrote that (more…)
In a recent post, Tom Beaudoin asked key questions about what is important when we approach or analyse music theologically, when he said
"Why have theologians been so interested in lyrics when we have engaged pop culture? That's another conversation, but probably worth exploring."
It's one of the questions I come back to time and time again when thinking about music theologically, or 'in theology'. I think the fact that theology has been so verbally and conceptually understood, we struggle to think about theological understanding without thinking of content, creed belief statements. And yet we are more than our heads (despite Ken Robinson's great quip about academics using their bodies as a form of transport to get their heads to meetings).
Anyway – I will ramble more on this in relation to rock music/culture, but let me just throw one experience or thought process in. Not so long ago, in a post called post called "Record Store Catechism" by David Dault, he spoke of the ever-decreasing 'physical' experience of browsing through record stores and picking out albums somewhat randomly, because you liked the way they looked, I decided to do just that, went to an old record store (there are many in Munich!) and just for sake of exposure, chose one I would not usually feel have picked up, leaving the store with a double CD by Apocalyptica, a group who I knew not, called Cult.
I loved it. And I was fascinated. A Finnish band described as Cello Rockers, or Metal band, depending on who's describing, of course, who are a group of 4 classically trained cello players who began their life together as a Metallica Tribute band, and here's the proof: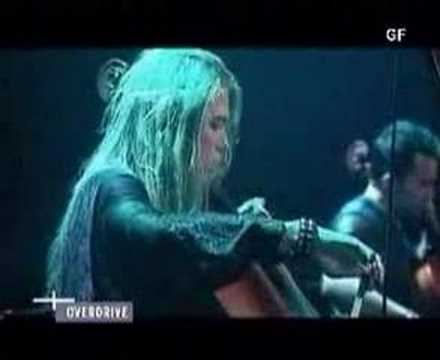 No lyrics… and much of their music has none, and yet in this case the audience fill them in. And sometimes (more…)
Several days ago, Christian Scharen posted a thoughtful challenge about whether "we" (which I take to mean R&T readers) should be enthusiastic, from a theological vantage, about the new availability of AC/DC music on iTunes. The basic issue, as he followed up in the comments, is that AC/DC traffics in language about the devil and evil. Isn't it a contradiction of Christian commitments, he asks, to revel in such language — admitting that the band itself may be exploiting such language/imagery in a trite or hackneyed way.
In the combox after Christian's post, I expressed my agreement with his concern in the following way: "We don't want to be schooled, through musical experience, in things that betray what is most important and most true for us."
Also in the comments section, I posted my approach to lyrical analysis from theological perspectives: "If the felt sense of popular music is such an important part of its significance in everyday life, why bring in a critical analysis of lyrics as a kind of 'necessary' theoretical point? For me, this gets to the question of what the theological analysis (or better, sense-making) of music is working with; what is theology's focus when dealing with music? Whereas I used to argue for lyrical analysis as central or at least important for a theological engagement with music, I no longer see it as a non-negotiable element 'a priori'. If the point is to do theology that engages how people really live, I would think we need to make theological sense of what is already moving people. That may or may not include lyrics. Why have theologians been so interested in lyrics when we have engaged pop culture? That's another conversation, but probably worth exploring. That said, whether or not lyrics actually play a role in shaping the reception or the discursive force-field of musical experience in people's lives — and again I think the answer here can only be contextual, not general — there is still room for lyrical analysis by theologians as an attempted intervention in lived experience. On occasion theologians can gain entree to readers'/hearers' lives and propose ways of hearing lyrics that enhance or complexify — that is, redirect — the experience of the music, even if lyrics had not been that important to the listener beforehand."
With these observations on lyrics as background, I'd like to further (briefly) comment on Christian's concerns about singing praises of Satan/devil/evil along with AC/DC.
[1] The basic meanings of our lives is deeper and more complex than what we can say in any one moment. No spiritual narrative (more…)
Thus states Ephesians 2, offered this week as one of the weekday Scripture readings for some of the Christian churches around the world, and I am left thinking: "seated, in heaven, with you…right now" That Jesus is seated at the right hand of the Father is already something our post-Copernican minds struggle with, because where is heaven, anyway? But that we also have been introduced into that place where he reigns challenges the way we inhabit the space we live and move in 'down here' or rather 'right here' and 'right now'. Because space and time are relative. It's one of the things music reveals to me daily: waiting for the green light as a pedestrian to cross the road (I am currently in Germany – the only European country I have lived in that obliges pedestrians to obey their lights J) – a continuous stream of never-ending moments… unless, that is, I am caught up in the music that fills my mind; Then, the time I am living in is the rhythm pulsing through my brain – sometimes moving me forward, others stretching and holding me (back) in what feels like time held, but it's longer than usual, and I am not pushing against the limits imposed on me from the outside, but rather awake to that moment. And the space I walk through has a different feel to it.
A lot has been written on the time- value of music (most well known, perhaps, is the writing of Jeremy Begbie), but what about the way music affects how we inhabit space? This is one of my ongoing questions, but today I think of it in terms of how we are 'seated in the heavens'. We live in a sensorial world – and the only way to the Sprit is through matter – the only way to heaven is through earth.
Any music could have spoken to this thought, but today it was this one: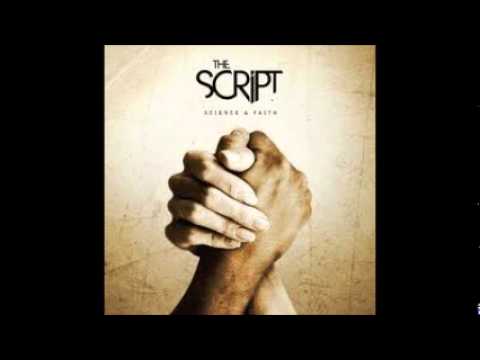 My hands are cold, my body's numb/I'm still in shock, what have you done? /My head is pounding, my visions blurred/Your mouth is moving, I don't hear a word
And I hurt so bad, that I search my skin/For the entry point, where love went in/And ricocheted and bounced around/And left a hole, when you walked out
I'm falling through the doors of the emergency room/Can anybody help me with these Exit Wounds?/I don't know how much
Next Page »