Pages
Categories
Contributors
Recent Posts
Recent Comments
Recommended
Archives
September 2017
S
M
T
W
T
F
S
« Jan
1
2
3
4
5
6
7
8
9
10
11
12
13
14
15
16
17
18
19
20
21
22
23
24
25
26
27
28
29
30
Bon Jovi came to Detroit this past summer (sans Richie Sambora) to play a stadium show at Ford Field downtown–The J. Geils Band opened.  I've never been a huge Bon Jovi fan, but my friend won free tickets and I was itching to see some live music so I accepted his invitation.  The show was, in many ways, spectacular.  The stage set up was unlike any I'd ever seen–the band played in front of a gigantic 1959 Buick Elektra.
Nothing gets a Detroit crowd revved up more than a four story American-made automobile!
There was a fairly long moment (as pop culture moments go) in the mid-1990s that — across a good number of musical-cultural differences — Alanis Morissette was "cool." I learned about her music through hearing her song "You Oughta Know" everywhere, seeing the video on MTV multiple times,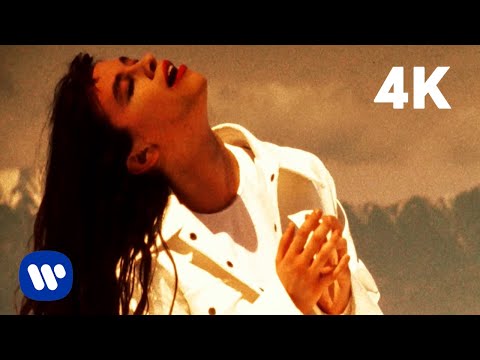 and purchasing her Jagged Little Pill CD at a CD store near The Tasty in Harvard Square (Cambridge, MA) and playing it constantly. I thought that every song on that record was a beautifully crafted work of pop revelation. As I listened to her interviews, I sometimes disagreed with the way that I thought she melted "new age" psychology into religion, but I also respected and was intrigued by the earnest and searching quality of her attempts to put the pieces of her life, faith, belief together… and to risk that searching in public.
By the late 1990s, the zeitgeist had moved on to other artists, but like hundreds of thousands of other fans, I continued to follow her music and, when I could, her life and interviews. I frequently found songs that invited me into reflective states occasioned by a reflective, regretful, celebratory, or uncertain lyric. Not all her music of the 2000s caught my attention; I wished she had kept the rock aesthetic and bombast that drove "You Oughta Know" and what I considered some of her other strong songs, like "21 Things I Want in a Lover," "Uninvited," or "Baba."
I have noticed that Morissette describes herself Holy mother of God!! Have you seen her perform "Baba" live? Check out this performance from a decade ago that opens with scenes of her backstage with her band:
Morissette has described herself as "post-Catholic." She has talked about her transformative travels to India. She speaks openly about the Dalai Lama, and acknowledges her interest in Buddhism, Christianity, and other religions, as well as the debt she owes to her Catholic upbringing for how she is moved by the excellences of ritual. She speaks frequently about therapy and healing (more…)
Thomas Erdbrink reports on the story here. Shanin Najafi wiki here. It is striking to see the rock and roll tradition, now as rap, continuing its creative tangle with religion in new religious and cultural contexts. And it is frightening to see the violent pushback against that creativity in the form of a bounty on a musician's life.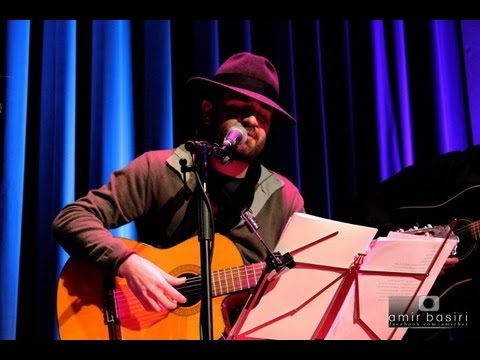 TB
While this is not directly on the topic of theology and music, at R&T we also deal with larger issues of religion and culture, and this one certainly qualifies:
I have been participating in Occupy Wall Street since 30 September (my first post about it is here), and was most recently on site at Zuccotti Park in lower Manhattan on Friday the 14th. (My post imagining Occupy Wall Street being applied to the Catholic Church is here, picked up by the Chronicle of Higher Education blog here.)
Among other fundamentally irreversible influences in my life, it was my Catholic upbringing, Catholic religious education, and Catholic graduate studies at Harvard Divinity School and at Boston College, that laid the spiritual and intellectual groundwork for me to be able to recognize, in Occupy Wall Street, a possible shared work of corporal and spiritual mercy, a potential place for practicing solidarity, and a plausible habitat for more deeply and experientially learning and living love's public name: justice.
httpv://www.youtube.com/watch?v=RGRXCgMdz9A
(A word about the video above: while it is intended to make a point about the connection between democratic struggle in the Occupy movement and the Arab Spring, I am uncomfortable with its selective presentation of police officers; I think it is crucial for the Occupy movement not to presume that all police are enforcers of repressive state policies or personally hostile to the movement. I hope the Occupy movement can start from an engagement with police officers that appeals to them as fellow working men and women, most of them with middle class and working class families. The Occupy movement therefore shares an interest in changing the political scene to improve their lives as well.)
Because of this Catholic background, I am drawn in particular to the practices and rituals that help those of us at Occupy Wall Street to appreciate and to try to act on reality. These actions and performances bear the movement's theologies or spiritualities as much as any explicit statement on the part of any single person about what they do or do not believe.
There are lots of practices and rituals to notice on site: serving meals, standing with a placard, drumming, dancing, silk-screening shirts, browsing literature, listening, meandering, and many more. But I have tried to pay special attention to the Sacred Space area in Zuccotti Park that emerged soon after the occupation began. (I am not sure exactly when, or by whom, though I would like to find out.) (For some initial pictures, see here.)
Recently, the Sacred Space area has changed its shape a little bit, but it is still a place for a hodgepodge of symbols left by protesters, a place for people to think, meditate, pray, wonder, and talk, and only the most recent example of how Americans hold their religious pluralism and relate it to their political commitments. Theologically, there are many reasons to take this space seriously and with critical curiosity: the relationship between religious/spiritual imagination and political imagination is of interest not only to Christianity but to conceivably all religious and spiritual movements today. One of the basic theological questions is how a relationship to God, "God," or some other ultimate name or reality bears on how one lives and the choices one makes. Theological questions are present moment to moment in Occupy Wall Street.
What follows are my pictures from Friday, with brief captions/commentary. Please, if you are sympathetic to this movement, consider helping Occupy Wall Street or any of the apparently now more than 1000 "Occupy" movements around the world. (If you cannot see the pictures, click the "more" tab below to see them.)
Tommy Beaudoin, Hastings-on-Hudson, New York
I learned of Khaira Arby when reading an article last year about the new faces of rock in Africa. When she came with her band to play Afropop in New York City in 2010, I followed the coverage and was taken in by this melding of Western rock style (electric guitars and basses, snatches of riffs from blues, rock, and jazz) and musics of Mali of whose provenance I was completely ignorant. I am slowly learning more, letting the music educate me in what seems like a remarkable crossroad of ethnicities, cultures, and religions in Timbuktu. Here is an interview with Khaira Arby and some selections from her songs. In the interview, she emphasizes the place in her music for the shared spiritual commitments of Islam, Judaism and Catholicism, for women's autonomy, and for sounds arising from and responsive to her multi-ethnic situation: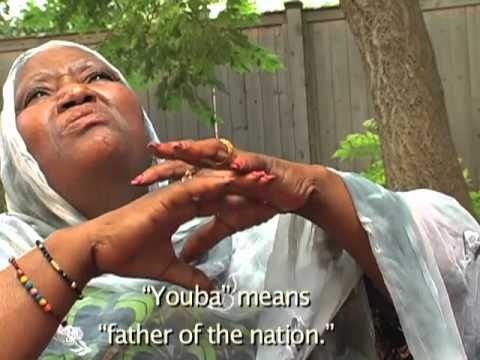 Here is her singing "Aigna":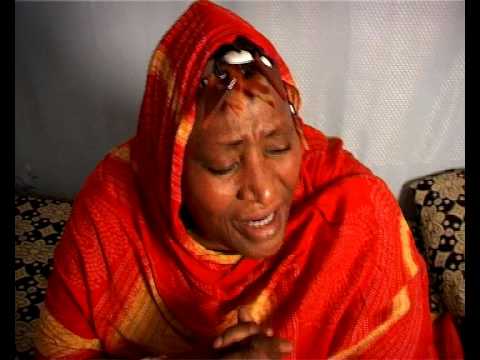 This recent interview suggests that she is working out something like a Muslim feminist theology through her music, on the one hand addressing Allah and on the other hand singing openly and critically about female genital mutilation. I do not know of any directly theological interviews with her, but would be happy to find out about them.
Here is another interview with her, featuring her music, from a festival in 2003: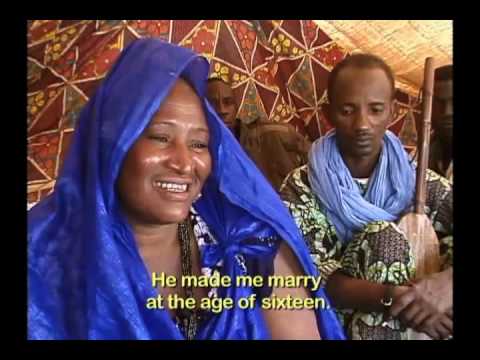 I hope this new wave of "African rock" (although that notion seems too restrictive for what she and her band are doing) will inspire more and more musicians and theologians in the United States, lay and professional, to complicate and enrich both our musicianship and our theology.
Tom Beaudoin
Hastings-on-Hudson, New York
I recently viewed excerpts on YouTube of a documentary about the Iranian death metal band Arthimoth. I have never come around to enjoying death metal (that guttural chanting and howling has never fallen within my "I would like to hear that again" zone), but I still find it theologically and culturally important to pay attention to global rock culture, especially when that music sits within a national context saturated with Islam.
httpv://www.youtube.com/watch?v=YWTCsUIyJTY
Music as a form of negotiating with religion and with the state is evident throughout these brief clips. (For a related note, see my entry on the documentary "Heavy Metal in Baghdad.") In the first segment, guitarist and vocalist Ali Azhari speaks of "performing pain" through his work. There is a space of potential overlap — and tension — between rock and theology.
Tom Beaudoin
Hastings-on-Hudson, New York, USA
The theme of the annual convention of the Catholic Theological Society of America this weekend in Cleveland is "Theology's Prophetic Commitments," and it speaks to what contemporary theology frequently understands to be one of the most important motivations for and outcomes of theological work: freedom. In what freedom consists, whence it comes, and how theological life becomes a free life — these are all contested matters. Even freedom itself is not accepted by many theologians as holding such a central place in theology. Those who defend freedom's centrality, as I would, often argue that freedom is an "integral" phenomenon, and this is the language often used in Catholic thought. Freedom as "integral" means that spiritual freedom is bound up with material freedom, and social with individual. The human being uniquely (so far as we know, anyway), and "all creation" as well (with many conversations about differentiating and defining what counts as created, sentient, dignified), has a "right" to live in a world wherein we can both be ourselves and invent ourselves, where we can live sane lives, subjects in and subject to the world in non-exploitative ways.
This comes to mind as I was reading two articles about rock culture recently, both in the New York Times. One, reported by Ben Sisario, describes how rock concert ticket pricing has changed dramatically over the last decade, with expensive "packages" increasingly the norm, wherein fans can pay high prices for great seats, "meet-and-greets," swag (band-related paraphernalia), and general VIP treatment.  A good number of North American rock fans can pay these high prices, and they don't want anything less than a "premium" concert experience, turning a rock show into a mini-vacation or kind of spa event. I have rued and lamented this development ever since I saw it first introduced about fifteen years ago, with "golden circle" seating, backstage access packages, and dollar signs attached to proximity to the band. The decline in album sales in an age of illicit downloading, and the monopolization of the concert scene by Ticketmaster/Live Nation, has only encouraged more bands to go this route. It is slightly uncouth to say this, but rock shows are different now that so many wealthy middle-aged men can buy up the good seats.
It has often been argued that rock music has religious origins, or at least at the beginning was strongly conditioned by the religious atmosphere of Christianity in the United States. Now we are seeing more stories about rock being taken up into ways of life beyond the Christian. Of particular interest is the emerging conversation about rock and Islam. Here at R&T, I have tried to register that conversation several times (such as here, here, here, and here).
Now comes an interesting profile by journalist Corey Kilgannon, in the New York Times, of the Pakistani singer and guitarist Salman Ahmad. Ahmad teaches music at Queens College and is in Junoon, a popular band in South Asia. Kilgannon reports the importance of mediating and "colliding" Muslim and South Asian musics with Western rock. Insofar as Western rock still bears traces of its Christian past, this "colliding" necessarily becomes an interreligious moment, however explicit. (Ahmad apparently has just written a book titled Rock and Roll Jihad: A Muslim Rock Star's Revolution, which we will have to review at Rock and Theology.)
httpv://www.youtube.com/watch?v=TZqWbNEZA1I
Salman Ahmad has been a strong activist for nonviolence and against HIV/AIDS, providing an important witness to the kind of life that can be had in the rockish incubation of religious pluralism and courage for life.
Tom Beaudoin
Hastings-on-Hudson, New York, United States