Pages
Categories
Contributors
Recent Posts
Recent Comments
Recommended
Archives
September 2017
S
M
T
W
T
F
S
« Jan
1
2
3
4
5
6
7
8
9
10
11
12
13
14
15
16
17
18
19
20
21
22
23
24
25
26
27
28
29
30
There are at least two major directions one can take a spiritual orientation in our heavily technologized world full of devices (ours and others') that constantly bleat for attention: One is to search for God/ultimate reality/divinity/consolation/etc in and through technology. All the recent theologies that attempt to teach ways of spiritual progress through engaging digital technology are examples of this. Another is to find God/ultimate reality/divinity/consolation/etc in and through setting aside the intrusion of digital culture on our personal/private passions.
This debate is at the heart of media theorist Douglas Rushkoff's recent book-length study, Present Shock, and while I cannot subscribe to the polarities on which his analysis seems to trade, I nevertheless find his deep questions bracing, especially if they are heard in the context of the human search for life's "more" that those who care about "theology" have been exploring in various ways for thousands of years.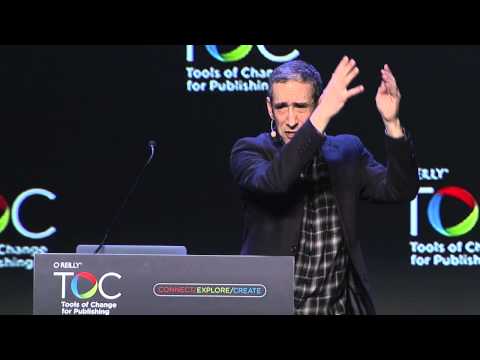 It was also on my mind as I listened to Billy Squier talk recently about how he thinks about his life priorities in this interview: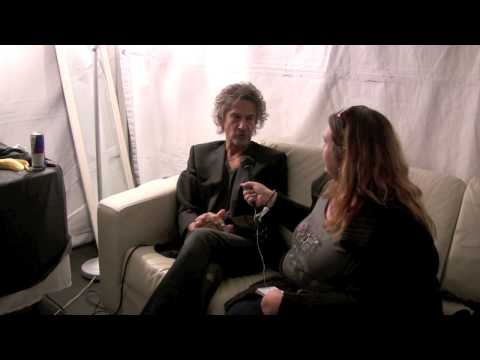 Squier, in turning away from digital culture as much as he can, in favor of volunteering in New York City's Central Park, says "I learn a lot from the (more…)
Last night at the Hammerstein Ballroom in Manhattan, I saw My Bloody Valentine (website, wiki), the short-lived 1980s-90s "shoegaze" rock band that helped define the genre.
Here is their video for "Only Shallow":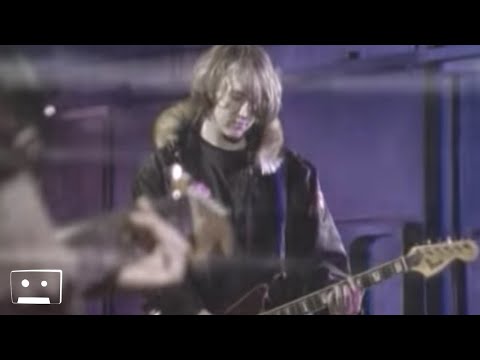 Much-lauded and lately seldom-seen, they played two shows at the Hammerstein this week, and announced last night that this would be their "last show for a long time." (I have written at R&T about a newer shoegaze band, The Sunshine Factory.)
Last night was the first concert in my thirty years of concertgoing where I could not understand one single lyric. The music was so overbearingly loud (I came prepared with my earplugs, but by the end I had to cover my ears with my hands over the earplugs); the huge projection screen behind them so dazzling with engrossing visuals of hyper close-up/fast nature-culture details bordering on the grotesque/beautiful; the stage so devoid of any (more…)
I am thinking about Miley Cyrus and theology as I compare these three videos for her huge hit "We Can't Stop." One is the "Director's Cut" of her official music video: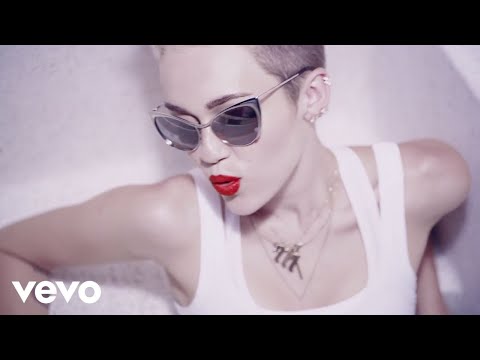 And the second is her Brady-Bunch-like live-video version with The Roots and Jimmy Fallon:
And the third is her recent Saturday Night Live performance: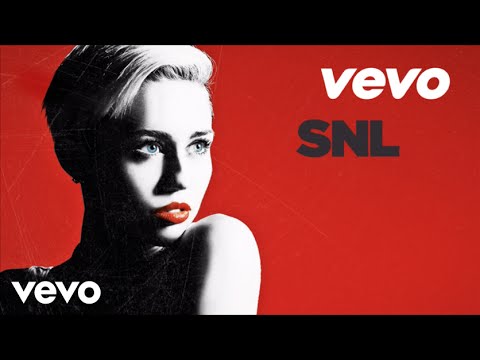 These videos, in their visual differences, had me focused more than ever on the song that unites them, and within that song, on the lyrics that have drawn so much attention. The most sing-able line is also the chorus: " 'Cause we can't stop, and we won't stop." It is an unusual invocation. It can be (more…)
Last night at Barclays Center in Brooklyn, I saw Thom Yorke with his new band, Atoms for Peace, in concert. Yorke was giddy with gyrations, air-punch dancing, and music-spirit possession from start to finish with few pauses. The band's bassist, Flea (from the Red Hot Chili Peppers), put on his own show of bass-dancing with as much vigor as Mr. Yorke, hopping back and forth from foot to foot, bopping and popping and stomping his legs, jumping on the drum riser and hank-hopping sidewise, all while continuing to play the funky bass parts for which he is known but now scaled dance-ishly to the heavily electronic band that he and Yorke formed.
Here they are this summer in Los Angeles: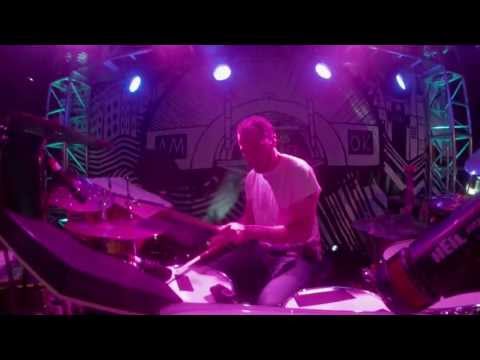 Indeed, much of the audience were dancing through the set and the (two) encores. From my seat, midway up and toward the back of what looked like a nearly sold-out arena, I could see the thousands of bodies claw-writhing and daisy-flailing and yelling out the words, and in that buoyancy, I noticed that Mr. Yorke's vocals were chants, multisyllabic and often monotonal meditations. We call it "singing," and it was, but the kind that allows (more…)
New York Times critic Ben Ratliff has a savory review of a recent Depeche Mode concert in Brooklyn, chock full of potential theological material. Ratliff–whose rock reviewing I cannot seem to stop praising at R&T, most recently in July–describes how the band drew a diverse audience ("multiracial and multiethnic"), prioritized integrity ("No poseurs."), reworked sexual categories with reference to nature ("Mr. Gahan […] danced in Cuban heels without necessarily looking for approval, as if you'd come upon him in nature."), and attracted a crowd willing to inhabit this music in a subjectivity-shaping way ("it was always ready to dance but would do so when it wanted […] it met the band's intensity with its own.").
These suggestive brief descriptions are all indicators, in different kinds of theological literature, of something more at stake, something we used to call "religious" and now call "spiritual," or in the more chastened words of my classroom, I call "potential theological material."
They all signal that something of deeper significance may be afoot. Especially when the key feeling is that of transformation. In Ratliff's words, "Its principal members grew up in England during the glam-rock '70s, and must remember the idea that a strong concert can change a life more deeply than a record." For many people, this is the new face of religion. For many, it will be enough to help life add up to something noble. Theologians can help chart the course of this movement in contemporary culture.
Tommy Beaudoin, Hastings-on-Hudson, New York
I read this typically craftily-rendered review recently, by critic Ben Ratliff, in the New York Times, "Serenading Isis with the Hypnotic Vibration of the Universe", and thought it connected somehow with Rock and Theology. Mr. Ratliff was reviewing a recent show by the band Om at, of all places, the Temple of Dendur at the Metropolitan Museum of Art. The ancient Egyptian temple was crafted 2000 years ago in honor of the goddess Isis. Ratliff — I've already quoted him many times at R&T — has this terrific paragraph a little bit into the review:
"In its lyrics, song titles and musical atmosphere, Om seems to be inhaling the mixed fumes of the early mystics. It has no singular scriptural source. It implies religious music without a religion, except riffs and resonance — the religion of sound — which is a lot, and enough."
I like this idea, and this review, but I cannot quite say why. There is the evident connection Holy Mother of God, have you entered into the droney din of cave rock that is Om?! Check out "State of Non-Return":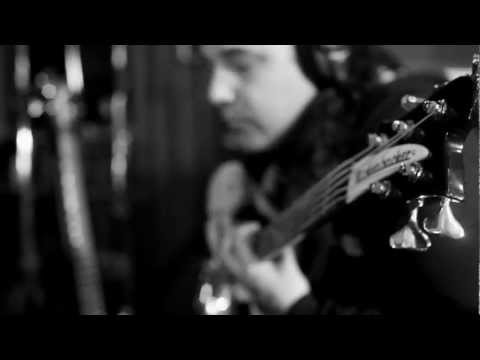 (Yes, that is a "Fly By Night" t-shirt that the bassist/vocalist Al Cisneros is wearing.)
Anyway, as I was saying, with regard to R&T, this event featured the evident attempt to relate music (Om) and theology (Isis). Ratliff, however, (more…)
There may be a few musicians who are relatively, and unjustly, unknown on the national scene, who are exquisite and heartbreaking singers, torrid and groovish guitarists, soulful songwriters of unaffected Americana and Southern-tinged old-fashioned rock and roll, and a stage presence that makes of every word of every song a test of authenticity and an opportunity for spiritual reconsideration — but I only know of one such musician: Michelle Malone.
(I have written about Malone several times earlier at Rock and Theology, first in October 2009, again in October 2009, and in January 2013.)
Here is Ms. Malone playing "Wild Horses" at a house concert: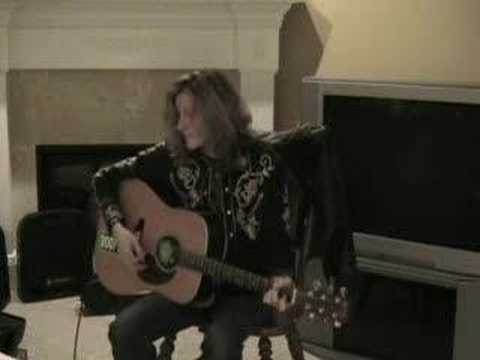 Last night, I saw her play in New York City, at a classy Irish bar and performance space called An Beal Bocht, in the Bronx. I took this picture:
I know you will not believe the next sentence I am going to write, but I will write it anyway: I have been seeing live music for over thirty years, and after hundreds of shows, I can say that I know of no solo artist who is more dedicated to, and natural at, making their songs live afresh every time (more…)
Last night, along with many thousands of others, I saw Rush at Jones Beach on Long Island, New York.
(Here is the trailer for the upcoming DVD from the current "Clockwork Angels" tour)
I believe that my first Rush show was 29 April 1986 at Kemper Arena in Kansas City, Missouri. Over 27 years, I have seen the band perhaps probably between 15 and 20 times, and have been more or less connected to Rush fan culture since about 1981 (first through magazines and later through fan boards online). Very few rock bands last as long as Rush, who were recently inducted into the Rock and Roll Hall of Fame, and have been together for four decades. I am 44 years old, and started following this band when I was 11 or 12. As I get older, I have more and more appreciation for what this experience has provided me. This band has been a through-line from my childhood to the present. Not even my interest in religion has had that kind of consistent longevity.
I was happy to have been unexpectedly bumped-up to a floor seat last night — about 20 rows back from the stage — after the broker (read: professional scalper) from whom I had (unwittingly!) purchased the ticket online gave me an upgrade because, I'm guessing, he (re-)sold my original seat for more money and moved me to a much more expensive seat that he couldn't unload. Having such an extraordinary view of the stage made me reflective about (more…)
A few years ago I saw famed jazz clarinetist Anat Cohen play downtown in Manhattan at the Village Vanguard, finding myself utterly unprepared for what "jazz clarinet" might really entail. As the jazz unfurled, it entailed an intensely personal form of musical communication, laden with emotion, interjection, assertion, charisma. I read a story about her recently here — and was intrigued by her description that she can now play "as if it is part of my body."
Though I am, by many orders of magnitude, by no means as accomplished on bass guitar as Cohen is on clarinet, I do know the experience of feeling like my Fender or Rickenbacker basses are an extension of my body. Only in the last few years have I really begun to feel like I am in a relationship to these basses, neck, body front and body back, strings, headstock, and frets, in a way that approaches something like a feeling of "bone of my bone and flesh of my flesh," to use the old biblical phrase. I think that I have been playing my way toward this relationship to my basses over the course of 27 years. When I stop to think about it, what happens in this relationship between my arms/hands/fingers and wood/metal/wire is something (more…)
The other night on Colbert, Paul McCartney reiterated the well-known story that the Beatles stopped performing live because they couldn't hear themselves over the screaming. "We were musicians," McCartney said, "but in the end we were sort of puppets on stage." So they left the road and concentrated on the studio.
That got me thinking about a couple weeks ago, when I watched The Breeders on Late Night with Jimmy Fallon. They performed "Cannonball," which is a really chaotic song. What struck me was how static, motionless, and disengaged the performance felt. It was like they were going through the motions – hitting their right marks, but without life or any sort of emotional commitment.  After all this time, I think (that is, I hope) this is not the result of stage fright. Instead, it seems to me to be a studied indifference, an aesthetic of indifference.
(Fallon no longer has the clip available, but there is a recent performance of the song here.)
For a study in contrasts, I was pleased to run across this clip by 90s flash-in-the-pan Spacehog, recorded recently at NYC's Mercury Lounge: (more…)
Next Page »