Pages
Categories
Contributors
Recent Posts
Recent Comments
Recommended
Archives
We lost one of the greats when Donna Summer passed away. I grew up on her music. The news of her death came as a shock. Summer was young. Barely in her sixties. A life cut off way too short.
Summer had a finger print styled voice. Arguable one of her best albums was her self titled album Donna Summer (1982) when she teamed up with producing king Quincy Jones to construct an album that flirted with an existential humanity within every song. Summer begins the album discussing her modus: love is in control. Focused chiefly on relationships, love, broken hearts, and the struggle between faith and reality. Summer fused the legendary pop sound of a DX-7 into the heart of the album.
Summer even lets us know that there is a "mystery" to love with James Ingram. Love is not exactly a science and that within this almost mythological state, mistakes can be made, but in the end, "love wins." The orchestra background supports the strong duet that Ingram and Summer have.
Summer even pays tribute to nationalism with State Of Independence and Livin' In America. Her ethos here is that "everyone can make it" and that you will eventually—albeit a difficult road—"live the American dream" if you persist and push through certain hard times—which, by her next few songs Protection and (If It" Hurts Just A Little will surely come.
What Summer did in this album was lay out a type of existential estrangement between love and hate; pain and peace; the ideal life and the reality of what life is. As I listened to this album as a child, I remember not necessarily understanding what Summer meant in her lyrics regarding pain and love. I was confused for lack of experience on the subject matter. As I matured, I quickly learned and saw these connections in my relationships which did not always go the way I had hoped—especially with the
Recently on Rock and Theology we posted a link to a short article on Noisecreep entitled  Heavy Metal Stars Who Found God which Tom Beaudoin noted was "a topic of seemingly perennial interest."  This is very true.   The fascination people have with rock stars and whether they are 'Christians' or not is the subject of a whole sub-genre of rock journalism and other writing dedicated to discerning whether certain lyrical content ultimately points to a professing commitment as understood by institutionalized religion and in particular denotes an Evangelical faith.  This is nothing new as Tom mentioned and is of perennial interest to be sure and not just isolated to rock stars.  Recently Franklin Graham questioned whether President Obama was a Christian.  Graham stated that "I asked [President Obama] how he came to faith in Christ. He said he was working on the south side of Chicago in the community and the community asked him what church he went to. He said 'I don't go to church."
That said, Graham has since apologized for any inference about the state of the President's salvation but the perennial interest in Evangelical circles to define what a Christian is continues and is now turning its attention it seems to Bruce Springsteen.
Bruce Springsteen's 17th studio album - Wrecking Ball - was released in the US on March 6th and the critics have been hard at work to make sense of the Boss' latest outing (I recently posted a review of the lead single "We Take Of Our Own" here on Rock and Theology ).   One reviewer made a rather interesting comment that has had me perplexed and dismayed.  In his review of the album (wonderfully entitled "Stations of the Boss") Andy Whitman at Christianity Today noted the personal and profound impact Springsteen's music has made on him throughout his life saying that he became  "a Christian who is convinced that Bruce Springsteen has more to say to me than any other songwriter." Many people feel the same way.  At 62, Springsteen is still producing  great music of deeply spiritual and political conviction and while he hasn't recaptured the "glory days" of the Born in the USA years or the critical excellence of Nebraska, Darkness at the Edge of Town or The River, he is an undisputed American rock icon who has unique crossover appeal in an increasingly segmented music market.  I for one agree wholeheartedly with Whitman's statement to this effect and resonate with much of his review of the album (Wrecking Ball, by the way,  is a true return to form and a fantastic album worth repeated listens – IMHO).
But that isn't what caught my attention.
At Christmastime I usually lurch around in search of something new musically. Sure, I love Handel's "Messiah" and indie artists like Sufjan Stevens' "Songs For Christmas" and even classics like Burl Ives' familiar versions of "Rudolph the Red-Nosed Reindeer" and "A Holly Jolly Christmas". Ives was, of course, the narrator for THE Christmas special of my childhood: debuting on NBC in 1964, Rudolph the Red-Nosed Reindeer is the longest running Christmas TV special. Yet such feel-good holiday cheer doesn't hold up to the edgy feeling I'm left with this time of year. After the apocalyptic cries of a new advent of hope give way to a fragile baby born in the midst King Herod's paranoia, a paranoia that send the Holy Family fleeing to Egypt and deals death to scores of innocent children, I want something a good deal more real that a marriage of feel-good home and hearth plus consumer orgy (Jingle Bells + Santa Claus is Coming to Town).
Imagine my surprise in discovering this gem from 1968: A New Possibility: John Fahey's Guitar Soli Christmas Album. It was the cover art that grabbed me first (I know, don't judge a book by its cover; but then, presuming there is some relationship, I do find myself attracted to books and wines by virtue of their interesting labels).  So when I saw this
cover I was attracted to the clean simple lines combined with the block print style, along with the two crosses and the phrase 'A New Possibility, drew me in. I listened to some bits of songs including the first track, "Joy to the World." It was at once familiar and strange, both accomplished and simple, a man with his steel-stringed guitar, letting its twanging ringing pulsing rhythms sing instead of adding other instruments or voice. I bought it and have been listening impulsively to it ever since. HIGHLY RECOMMENDED!
Because I like to know who I'm listening to, I poked around to find out about Fahey.  I'll write more on Fahey another time, but for now I'd just like to admit how humbling it is to continually realize how little one knows, even in worlds with which one has significant knowledge (like, for instance, rock and theology!). I'd never heard of Fahey, but he is an iconic figure in American music, crossing a range of genres from blues to folk to rock, and influencing generations of guitarists and bands. He learned the blues from blues greats Bukka White and Skip James, both of whom recorded in the 1930s but had not played for decades when he contacted them in the early 1960s.
Last week Caroline Kline shared the article "Feminist Films" on Feminism and Religion and discussed the Bechdel Test as a way to identify whether or not a film is feminist.  It left me wondering – can we identify music as feminist in the same way?  Music generally does not offer dialogue between two women, although there are instances where we find two women singing together about feminist issues like the 80's classic "Sisters are Doin' it for Themselves."   There are also women singing about or to women, like Juliana Hatfield's "My Sister." And there is music that acknowledges women's struggles as women like Ani Difranco's "I'm No Heroine," No Doubt's "I'm Just a Girl," and Pink's "Stupid Girls".    But is this the only way to identify feminist music?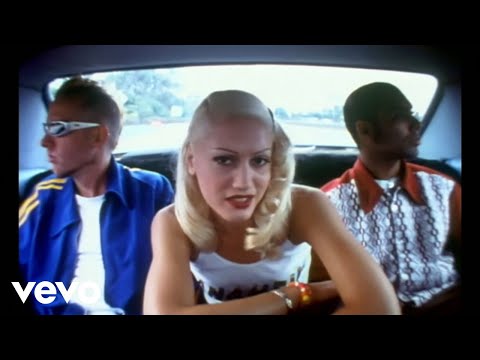 What about Alanis Morissette's "You Oughta Know?"  In the early 90's when this song was released it left women everywhere claiming it as their anthem.  They recognized Morissette's experience as their own and utilized the song to help release the anger and suffering they experienced as a result of their relationships with men.  Although some claim it does not support a feminist agenda because it focuses on a women expressing her rage over her lover's betrayal, I think it affirms Carol Christ's notion that women need to hear the stories of other women.*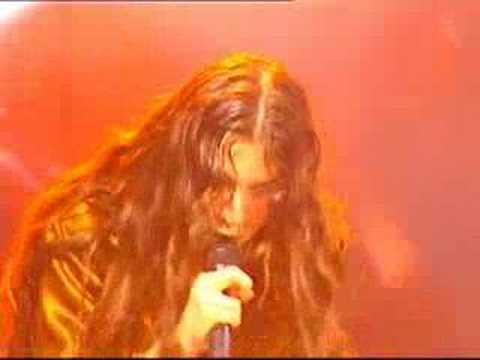 And what about Pink's "So What?" Although the song certainly mentions a man, it allows women having relationship struggles to recognize their strength and ability to exist beyond what society has dictated as the norm for women.  It supports the idea that women no longer have to crumble when their relationships with men end; rather women can be and are their own persons.
While my summer was supposed to be focused on research and publishing, I ended up in the trenches in Hollywood promoting a new documentary called Dying to do Letterman (D2DL) – a film that follows the journey of comedian Steve Mazan who decides to chase his dream to perform stand up on The Late Show with David Letterman after being diagnosed with terminal cancer. How did this happen? Well, my brother Biagio Messina and sister-in-law Joke Fincioen (Joke Productions), produced and directed the film and Steve Mazan has become a close friend. Since signing on to help promote the movie, D2DL has been chosen to compete for an Academy Award® by the International Documentary Association, begun an on-going incredibly successful Kickstarter campaign to support its Oscar® dream, and continues to inspire audiences all over the country. It has been an amazing project to be involved with.
What does this have to do with Rock and Theology? Well, there is fantastic music in the film, as well as in the campaign videos, and trailer composed by Dave Pelman. The music heightens moments throughout the movie and contributes to the overall emotional experience of D2DL. So, I decided to contact Pelman and ask about his own background and how he managed to compose music that emoted so perfectly the overall message and experience of this documentary.
My conversation with Pelman was awe-inspiring to say the least. He described growing up in a family of musicians and feeling, for him, music is innate. Pelman said that it is clear that music is the only thing he is supposed to do in this life; it is his passion. He has been composing music for as long as he can remember and has an impressive list of films and television credits including Crash, Crazy Heart, The Soloist, and recently Dying to do Letterman.
Pelman stated when he was approached about composing music for D2DL he was immediately on board – Pelman was dying to emote Dying to do Letterman.  When I asked how he went about composing music for D2DL, I was fascinated to hear about his process. According to Pelman, he sat with an instrument while watching the film and allowed his emotion to dictate the musical flow. He explained that while watching D2DL, "I was emotional and I got choked up…the moody, dramatic, atmospheric sound was drawn from my own emotional buttons." Pelman went on to say that he has "always been emotionally
I just stumbled across this wonderful BBC documentary that chronicles the rise of the post-WWII German avant-garde music scene.  The film features interviews with a host of musicians, including members of Faust, Can, Kraftwerk, and NEU!
In particular, I was interested to learn about the explicit desire on the part of many of these musicians to imagine a music that was based neither in classical motifs or in blues-rock chord structures.  I also was not aware (though, thinking back, I should have been) of the influence these German musicians had on the likes of Brian Eno and David Bowie, as well as on the development of the ambient and electronica movements.
Finally, I just really dug watching the interview with Damo Suzuki.  An old favorite of mine, still crazy after all these years.
Viel Spass!  Enjoy!
I was listening to the most recent episode of WNYC's Radiolab a couple of days ago, and was struck by the music I heard throughout.  It's the work of cellist Zoe Keating, and after doing a little research, I came across this video of her performance of her composition, "Escape Artist."
(My apologies for the advertisement in the beginning.  The video is worth the wait):
There may be some who view this who will assume she's playing along to overdubbed tracks.  In a sense, that is true, but in this case the tracks are being created in real-time, as you watch.  She is not pretending to play over a pre-recorded track.  At around 4:00 into the video we get a close-up shot of the software running on her Mac that allows her to sample and hold the various tracks she is creating.  She controls the recording, playback, and mixture of the tracks through pressing a combination of the programmable bank of foot pedals in front of her.
What she is doing is nothing new, of course.  The use of delay and sampling technology to create multi-layered musical compositions is by now a well-established practice.  One of my favorite bands currently, El Ten Eleven, makes this the basis of their entire sound.
That got me thinking, though.  Here Keating is playing in an ensemble — or at least creating the sound of an ensemble — but her ensemble partner(s) is/are Keating herself.  More specifically, they are multiple Zoe Keatings that have, through the provenance of technology, been brought forward from the past into the present.  They are different Keatings, in that they are displaced in time from the "present" Keating, and yet they are all "present" in the moment of the performance.
Without getting too Derridean about all this, I started to think about this self-being-present-to-displaced-self idea in terms of the ancient idea of perichoresis — a concept by which the Triune God (if you'll forgive the Billy Idol reference) "dances with itself."
In Keating's performance, we get as close as possible to this concept with regard to a being bound to time.  That is to say, the various Keatings are all "present" for the performance thanks to a trick of digital technology, but we understand that only one "Keating" is actually there at the performance at any given moment.
In perichoresis, however, the temporal limitations do not apply.  As Christian doctrine has come to understand it, the Triune God is fully present to itself through the three Triune Persons — traditionally known as Father, Son and Holy Spirit — simultaneously one and multiple.
So I am pleased to present this video to Rock and Theology readers who may be unfamiliar with Keating's work (as I was before this week).  Not only is it a great performance, but it is a performance that can excite our imaginings of the divine.  What could be better than that?
I just picked up the remastered version of Queensryche's "Operation: Mindcrime" disc. For those who are not familiar with this band, Queensryche is an accomplished heavy metal group that formed in the early 80s–one can definitely hear a strong Iron Maiden influence in their early material–but they developed a unique sound and voice and eventually became what one reviewer called the "thinking person's heavy metal band."
Released in 1988, Mindcrime was their breakthrough album. It was a heavy metal concept album–one of the first–and it is still viewed by many as a masterpiece, especially by those in the bourgeoning "prog-metal" community.
While reading the linear notes to this newly remastered album, I was intrigued by lead singer Geoff Tate's short essay about how the idea of this concept album came to him. Here is an excerpt:
"The idea for Operation: Mindcrime came in a flood one night as I sat on a well-worn wooden bench in the back of a Catholic church. I had stayed behind in snow-covered Montreal at the end of the previous tour and the city and its people were my muse."
There are several themes present in this concept album, but one that stands out significantly is the theme of religious hypocrisy. I was a senior in high school when this album was originally released and Mr. Tate's lyrics about, "all the shady preachers begging for my cash, Swiss bank accounts while giving their secretaries the slam" resonated loud and clear. Televangelist Jimmy Swaggart had recently been caught soliciting a prostitute, which delighted me and some of my adolescent friends–any signs of hypocricy among authority figures (esp. religious ones) aided our argument that the Swaggarts, Falwells and Roberts' of the world were all abusing religion just to get rich.
But besides giving the televangelists a good tongue-lashing, Mr. Tate employs a good deal of Catholic imagery as well in Operation: Mindcrime, and rakes Mother Church over the coals. One character, a priest named Fr. William, takes in a young teenage prostitute named Mary and abuses her. Mary later becomes a nun–although how this happens is unclear and, frankly, most young head-bangers probably don't care!
Organized Christianity definitely takes a few on the chin from Queensryche, along with the U.S. government and terrorist evil-geniuses! That Christianity is criticized in rock is nothing new–and from my perspective, it is a healthy and important role for rock. What I really find interesting, however, is the fact that the idea for this rock-musical story came to Geoff Tate while he was sitting in a Catholic Church.
What brought Tate to a Catholic church on a snowy evening in Montreal? Did he stop in to admire the architecture, get warm, or to pray? And if it was to pray, can we interpret his moment of inspiration as the calling of a rock prophet–one who speaks truth to power and corruption through music? Did the hypocrisy Tate saw in organized Christianity stand in stark contrast to the beauty of the edifice in which he sat? Interesting questions to ponder–and while doing so, enjoy this concert footage of Queensryche performing the opening 2 songs from Operation: Mindcrime.
Dave Nantais
Detroit, MI
This post has to do directly with neither rock nor theology, but with my recommendation of a very funny, smart, and frequently profane set of conversations that happen on the WTF podcast. I was not a podcast-kind-of-guy until I heard this show, hosted by the comedian Marc Maron. Twice a week, he posts interviews (recorded in his garage) with his friends and colleagues in the comedy world, including (so far) Robin Williams, Margaret Cho, Conan O'Brien, Sue Costello, Ben Stiller, Janeane Garofalo, Louis CK, Judd Apatow, Sarah Silverman, Andy Dick, Garry Shandling, Adam Carolla, and a ton of others.
As of today, there are 177 episodes, roughly an hour each, and I've listened to about 25 of those in the past month. Why have I abandoned my ears to these interviews in almost every spare moment of walking, driving, and sock-drawer rearranging? For whatever reason, it is refreshing and even occasionally inspiring to hear two very smart and very funny people talk for an hour about comedy — both the shop-talk and the non-shop-talk. The shop talk includes lots of disquisitions about where comedy comes from in the comic's life, what comedy clubs are like, what the skills of joke-telling involve, what is the difference (if any) between appropriate and inappropriate jokes, or between funny and unfunny jokes, about how to improvise during standup, about the difference between standup and improv, about hecklers, failing on stage, backstage antics, warmup routines, the development of new material, and more.
The non-shop-talk includes comics' relationships, family histories, relationships, hobbies, relationships, drug backgrounds, relationships, career decisions, and relationships.
The conversations are spontaneous, usually friendly but sometimes barbed or tense, and always (for me, anyway) fall somewhere on the humor spectrum between "amusing" and "laughing-uncontrollably." But I am also a person who likes laughing and who constantly finds things funny and who
As readers of the blog (from the States, at least) are making springtime plans that involve your tastes in rock and theology, here is something in which you might well be interested: the Festival of Faith and Music. This biennial gathering at Calvin College in Grand Rapids, Michigan, which will be held this year from 7-9 April, features explorations in the relationship between popular music and religion/spirituality/faith, with a robust lineup of musicians, journalists, pastoral workers, scholars, and more.
Among the musical acts already announced are My Brightest Diamond, Matisyahu, Jon Foreman (of Switchfoot) and The Civil Wars. The keynote speakers and workshop presenters come from a fairly diverse set of musical and religious identifications. You can see a list here. I'll be giving a workshop at FFM, and look forward to taking it all in.
Through this impressive series of conferences (check out the last four FFMs here), it seems to me Calvin College has become a leading site in the United States for programming focused on the theological exploration of popular music and musical exploration of theology. As I have tried to argue, facility in making theological sense of popular culture is as important for theology today as skill in making theological sense of scripture or tradition.
Tom Beaudoin
Hastings-on-Hudson, New York
Next Page »