Pages
Categories
Contributors
Recent Posts
Recent Comments
Recommended
Archives
September 2017
S
M
T
W
T
F
S
« Jan
1
2
3
4
5
6
7
8
9
10
11
12
13
14
15
16
17
18
19
20
21
22
23
24
25
26
27
28
29
30
I am writing from Baltimore, Maryland (USA), at the Annual Meeting of the American Academy of Religion, where thousands of professors and graduate students are gathered to share research and reconnect with each other around an incredible array of topics from almost every religion you've ever thought of, and many things you may never have considered to be religious. The program book is here.
I am presenting some research at the conference, and will write about that later. But for now, I want to share with R&T readers a reality about labor in higher education that once again confronts me by being in the company of so many colleagues all at once, and especially being around so many young scholars who are in doctoral programs and looking for job prospects or who have a doctoral degree in hand — and looking for jobs.
Full-time, tenure-track jobs are more scarce than ever. Approximately three quarters of all faculty in colleges and universities are adjunct, which means they are work-for-hire employees who usually have little to no job security, no access to tenure, and often no benefits (like insurance), and frequently scrape for access to an office, basic materials for their courses, and other things that full-time tenure track faculty are accorded by their status. Many adjuncts do not feel respected by their institutions in general and by full-time tenured/tenure-track faculty in particular. They typically exercise almost no influence on how schools work: curricular decisions, salary negotiations, travel/research support, and other aspects of university life often part of faculty's "shared governance" with administration. There are many websites that track adjunct information and gather adjuncts and allies for conversation. Adjunct Nation is here. New Faculty Majority is here.
Here is a video about an adjunct protest at East-West University a few years ago: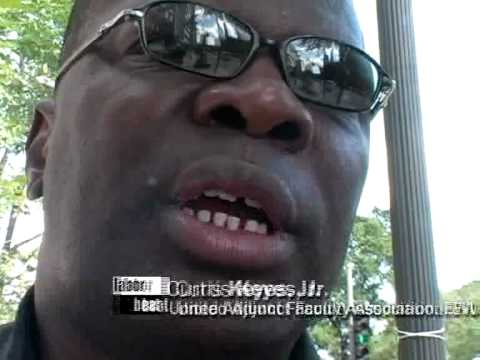 In short, adjunct faculty are teaching the most, and paid (and otherwise acknowledged) the least. Most professors are aware of this situation, though in my experience most professors do not see this as an ethically serious or urgent scenario. Doctoral programs continue to over-produce people with (more…)
One reason I like the song "Halo Effect" by Rush, from their recent album Clockwork Angels, is because of the evocative theological language through which a review of life happens: "A goddess with wings on her heels."
Here is the song with lyrics: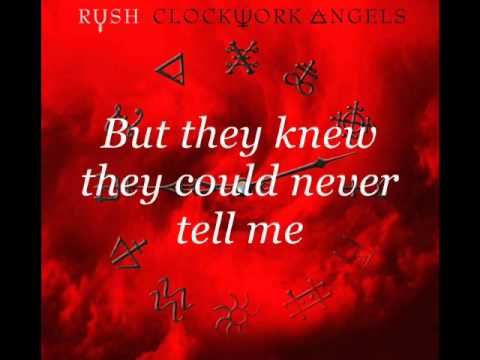 Finding a profitable perspective through which we can review our life choices and relationships is the province in religion of what are sometimes called "spiritual exercises." This is on my mind as I prepare to teach a course at Fordham in the spring semester on "Spiritual Exercises Across Religions and Cultures." We will be studying spiritual exercises "in" ancient Western philosophy, in early rabbinic Judaism, in the Confucian thought (more…)
One of the double edged graces of my life as a missionary is that of diving and delving into different cultures – that disconcerted sense of feeling the ground move beneath your feet: 'the way things are done around here' is not quite the same as where I am from, and yet not very different… especially when the language is the same! That the Spanish or the Italians see the world diversely  seems normal – language is a lens – but that Ireland and England be so very, very different, surprisingly (I know!), was a shock for me. The US was fun: we have a history of liking each other across family, friends and fights about English spelling.  And now that I am in Australia, forewarned that it would somehow be a cross between Ireland and the United States, here I am once again finding my feet, or rather learning to swim!
So I am looking out for keys of comprehension, and as I teach a course on "Signs of the Times", I try to lead students to listen for God (also) in and through music, in the hope of discovering something of Australia's sensibility as I do so.
My thoughts move in the following direction: sometimes I hit on a song that paints a culture, and in particular how they 'feel' , or otherwise, God, faith, Christianity (before and/or underlying how they think it).
One of the clearest expressions of English culture, for example, for me, has been this one: a song about a guy dealing with the death of his father, (more…)
I am preparing to co-teach (with Dean Colt Anderson) a short summer course at Fordham next week, titled "Evangelization: Faith and Culture." It is a course in Catholic thought and practice focused on evangelization in historical and contemporary theological perspectives, and is set in context of the call from recent popes and from many of the world's Roman Catholic bishops for a "new evangelization." Here is a short video produced by Catholic News Service last fall before a major conference in Rome, a "synod" of the world's Catholic bishops, to discuss the "new evangelization."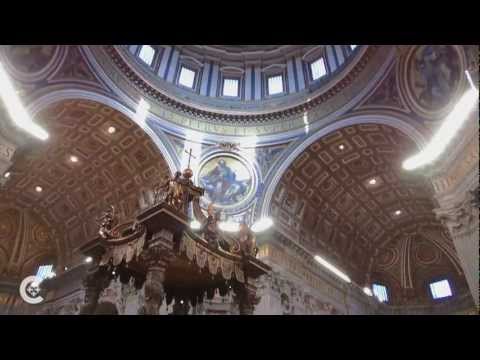 What is evangelization? Can it be carried out today, and if so, how? What would make it "new"? These are the sorts of questions with which we will be wrestling in the course.
Evangelization in the USA is often thought of as the work of evangelical Christians who feel compelled to try to convert others to Jesus/Christianity. But Catholics have been using the concept, too, especially since the Second Vatican Council in the 1960s. While Catholics also have a long, complex and difficult history of trying to convert others to Christianity, the accent in "evangelization" in Catholic circles is more often recently on deepening the faith of those who are already baptized Catholics, while being able to share that faith publicly by way of "witness" to others — and sometimes as "invitation" to consider Catholicism… and more rarely in terms of intentional "persuasion" of others to the Catholic faith.
I wonder whether R&T readers think that faith is more for sharing or more for keeping to oneself, and if for sharing, what kind of sharing is most (more…)
From time to time, we get messages from teachers who are using Rock and Theology for their classes. These are mostly religion teachers in high school, or college professors of religion or theology. Dr. Aaron Kerr of Gannon University, in Erie, Pennsylvania (who wrote a guest post for R&T in 2010), recently let me know that he assigned R&T to his Philosophy of Religion class. I thought I would share with you, with Dr. Kerr's permission, the assignment:
"Having examined the Rock and Theology blog, choose a song from popular culture or history (can be a Christian hymn) and evaluate its structure and meaning. Provide a synopsis of its overall theme and thrust. Analyze the religious philosophy expressed in the lyric. Apply philosophical reflection. Conclude by articulating the coherence or lack of coherence to the religious philosophy presented."
Many of the assignments that involve R&T are assignments by which I would be challenged! If others have R&T-related assignments to share, please send them our way. It's good to know that Rock and Theology is being used for learning in school settings.
Tommy Beaudoin, Hastings-on-Hudson, New York
As a parent, I am witness daily to the mysteries of my daughter's growing-up and find myself rehearsing memories of my own childhood. This is an experience that many parents have. Noticing the substantial theological influences from books, cartoons and games in my daughter's life has made me reflect on the ones from my boyhood.
I always found public television's "Mister Rogers" an inviting and endearing presence. I grew up on his show, alongside Sesame Street and Electric Company. And when I was a young adult, I read a profile of Fred Rogers in a magazine and related to him in a new way. I learned about a man who went to seminary, continued to read and think about theology, and was an ordained Presbyterian minister. Of course, as a child I had no idea about the grown-up spiritual questions he lived with behind the scenes, but learning even a little more about his "private" theological life, that he still read and thought about the great questions that theology constantly puts before us, allowed me a small vantage into the nobility of a great teacher who had found the magic of living in two registers at once: the experiential worlds of childhood and adulthood, and of the fantasies and realities whose intertwining make each experiential world a journey worth inhabiting with as much consent and appreciation as one can muster.
Recently, some clips of "Mister Rogers' Neighborhood" were remixed into an auto-tuned song, "Garden of Your Mind," by John D. Boswell for PBS, apparently to help carry Fred Rogers (who died in 2003) and his message to a new generation, and to help spread the word about supporting PBS. I think this quality remix gives a good taste of the show, and more deeply, of the revelatory power of falling in love with the world that Rogers advocated. The song also provides a taste of the gentle psychedelia, a bidding strange and welcome, present in the show. This uncanny element — a way of entering into the depth of things ruminatively — occurs throughout the song: "scary things," "cat's eyes," the mysterious delivery of whistles and Rogers' brief rococo solo, and the recurring reference to "the garden of your mind."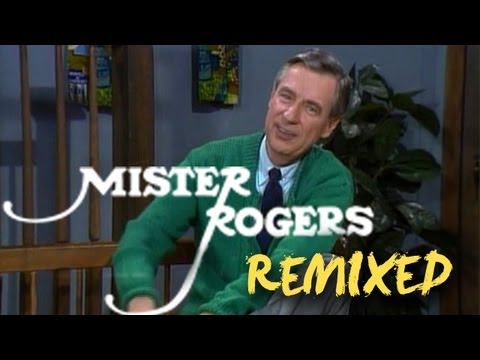 Feeling directly addressed by Mister Rogers is an example of what every child deserves from their childhood teachers, and is one way that the education of children should inform the education of adults. (Here is a reflection from Rogers' friend and co-worker Rev. Eliot Daley on the God of Fred Rogers evident in his approach to educating children.)
I think about this especially when I teach my undergraduates, mostly 18-22 year olds who are in the midst of
This afternoon, I gave a talk at the Annual Pastoral Conference Day at the College of Saint Elizabeth in Morristown, New Jersey. It was delightful to speak at this gathering of pastoral workers from around the area, particularly because they are so often the brokers of the theological life of so many Catholics. Pastoral workers are in the trenches of faith, often working a kind of spiritual triage in the parish context, giving people hope, inspiration, support, and challenge. I have never not felt a palpable wisdom and care — however much hard-earned weariness may also be there, too — in the midst of such teachers, ministers, counselors, administrators, and more.
My talk was called "Texting God: Faith and Culture Among Youth and Young Adults Today," and in it, we first heard about the various pastoral locations of those assembled, including their observations and questions about youth and young adult faith today. This naturally led into my presentation about contemporary religion research on younger generations, in which I focused especially on the seven or eight books so far that have been generated by the National Study of Youth and Religion, which are presently the most substantial, thoughtful, important and influential studies on young persons and religion in the USA.
I underscored the finding, stated variously in NSYR-inspired publications, that the majority of youth and young adults are not highly affiliated, are not, in their language, "committed traditionalists." In one text, they estimate 15% of young persons are. Most young persons, these works argue, are in a range of moderate affiliation to disaffiliation, are "selective adherents," are "spiritually open," or are "religiously indifferent." Most young adults, in other words, cannot relate to any form of religious management (whether by institutional leaders or theologians) who want to require them to accept some religious (as doctrinal/ritual/praxical) whole as a condition or definition of orthodoxy. One challenge is that often the religious leaders and theologians imagine themselves/ourselves as the "committed traditionalists" (whether conservative or progressive), and we are experientially a long way from where most young adults are. And the young adults are not likely to move in great numbers away from this configuration. It appears to be the case that the pattern of religiosity set in place by one's mid-20s is likely to stay in place into adulthood, and be elaborated, but not radically altered — except in unusual cases.
As we reflect on the past ten years and what 9/11 has done to our countries culture, I wanted to post a great video here from a colleague and true Hip Hop scholar, Dr. Mark Anthony Neal. His series Left Of Black, tackles issues from both a practical and scholarly point of view. I wanted to share this clip with you all here and have you listen to where we're at as a country ten years later. It is interesting to note how Hip Hop and rap have continued to be a voice in these times—albeit on the underground.
This episode aired earlier this year—and the new season of Left Of Black is starting now, but I wanted to post this as I think it captures the racial, class, and gender element so often not heard in both mainstream media and particularly mainstream rap music.
Enjoy, and let's hope the next 10 years are much better than the last! (Check out the rap "What if The Tea Party were Black?")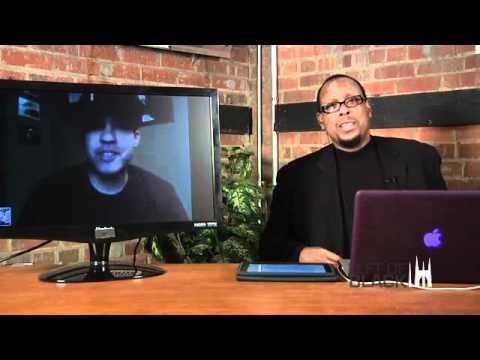 Jeffrey Tucker @ Chant Café has posted a helpful paper by Richard Scott reviewing similarities between Gregorian chant and contemporary rap/dance/pop. Judging from the comments, Tucker's readership doesn't quite appreciate the connection. But in a series of comments Scott defends both his case and its pedagogical background. I suspect the readers of R&T may be more appreciative. And perhaps more reflective and discerning than the categorical rap-haters among the chant crowd.
One follow-up to the earlier post on Zoe Keating.  Here she is giving a five minute "tech talk" about the lifestyle of a touring rock musician.   Her advice, in a nutshell, is "don't do it, become a songwriter (or an iPhone app developer) instead."  How she gets to that conclusion, though, is quite fun (and informative) to watch:
httpv://www.youtube.com/watch?v=1hzq-uT9siQ
Next Page »