Pages
Categories
Contributors
Recent Posts
Recent Comments
Recommended
Archives
From time to time, we get messages from teachers who are using Rock and Theology for their classes. These are mostly religion teachers in high school, or college professors of religion or theology. Dr. Aaron Kerr of Gannon University, in Erie, Pennsylvania (who wrote a guest post for R&T in 2010), recently let me know that he assigned R&T to his Philosophy of Religion class. I thought I would share with you, with Dr. Kerr's permission, the assignment:
"Having examined the Rock and Theology blog, choose a song from popular culture or history (can be a Christian hymn) and evaluate its structure and meaning. Provide a synopsis of its overall theme and thrust. Analyze the religious philosophy expressed in the lyric. Apply philosophical reflection. Conclude by articulating the coherence or lack of coherence to the religious philosophy presented."
Many of the assignments that involve R&T are assignments by which I would be challenged! If others have R&T-related assignments to share, please send them our way. It's good to know that Rock and Theology is being used for learning in school settings.
Tommy Beaudoin, Hastings-on-Hudson, New York
As a parent, I am witness daily to the mysteries of my daughter's growing-up and find myself rehearsing memories of my own childhood. This is an experience that many parents have. Noticing the substantial theological influences from books, cartoons and games in my daughter's life has made me reflect on the ones from my boyhood.
I always found public television's "Mister Rogers" an inviting and endearing presence. I grew up on his show, alongside Sesame Street and Electric Company. And when I was a young adult, I read a profile of Fred Rogers in a magazine and related to him in a new way. I learned about a man who went to seminary, continued to read and think about theology, and was an ordained Presbyterian minister. Of course, as a child I had no idea about the grown-up spiritual questions he lived with behind the scenes, but learning even a little more about his "private" theological life, that he still read and thought about the great questions that theology constantly puts before us, allowed me a small vantage into the nobility of a great teacher who had found the magic of living in two registers at once: the experiential worlds of childhood and adulthood, and of the fantasies and realities whose intertwining make each experiential world a journey worth inhabiting with as much consent and appreciation as one can muster.
Recently, some clips of "Mister Rogers' Neighborhood" were remixed into an auto-tuned song, "Garden of Your Mind," by John D. Boswell for PBS, apparently to help carry Fred Rogers (who died in 2003) and his message to a new generation, and to help spread the word about supporting PBS. I think this quality remix gives a good taste of the show, and more deeply, of the revelatory power of falling in love with the world that Rogers advocated. The song also provides a taste of the gentle psychedelia, a bidding strange and welcome, present in the show. This uncanny element — a way of entering into the depth of things ruminatively — occurs throughout the song: "scary things," "cat's eyes," the mysterious delivery of whistles and Rogers' brief rococo solo, and the recurring reference to "the garden of your mind."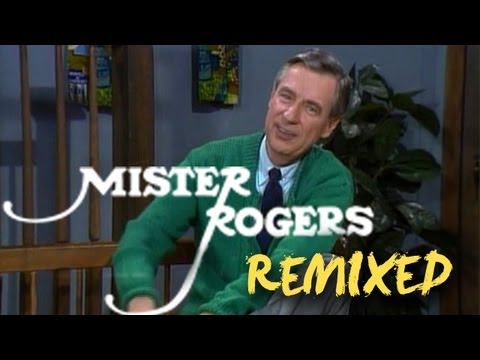 Feeling directly addressed by Mister Rogers is an example of what every child deserves from their childhood teachers, and is one way that the education of children should inform the education of adults. (Here is a reflection from Rogers' friend and co-worker Rev. Eliot Daley on the God of Fred Rogers evident in his approach to educating children.)
I think about this especially when I teach my undergraduates, mostly 18-22 year olds who are in the midst of
This afternoon, I gave a talk at the Annual Pastoral Conference Day at the College of Saint Elizabeth in Morristown, New Jersey. It was delightful to speak at this gathering of pastoral workers from around the area, particularly because they are so often the brokers of the theological life of so many Catholics. Pastoral workers are in the trenches of faith, often working a kind of spiritual triage in the parish context, giving people hope, inspiration, support, and challenge. I have never not felt a palpable wisdom and care — however much hard-earned weariness may also be there, too — in the midst of such teachers, ministers, counselors, administrators, and more.
My talk was called "Texting God: Faith and Culture Among Youth and Young Adults Today," and in it, we first heard about the various pastoral locations of those assembled, including their observations and questions about youth and young adult faith today. This naturally led into my presentation about contemporary religion research on younger generations, in which I focused especially on the seven or eight books so far that have been generated by the National Study of Youth and Religion, which are presently the most substantial, thoughtful, important and influential studies on young persons and religion in the USA.
I underscored the finding, stated variously in NSYR-inspired publications, that the majority of youth and young adults are not highly affiliated, are not, in their language, "committed traditionalists." In one text, they estimate 15% of young persons are. Most young persons, these works argue, are in a range of moderate affiliation to disaffiliation, are "selective adherents," are "spiritually open," or are "religiously indifferent." Most young adults, in other words, cannot relate to any form of religious management (whether by institutional leaders or theologians) who want to require them to accept some religious (as doctrinal/ritual/praxical) whole as a condition or definition of orthodoxy. One challenge is that often the religious leaders and theologians imagine themselves/ourselves as the "committed traditionalists" (whether conservative or progressive), and we are experientially a long way from where most young adults are. And the young adults are not likely to move in great numbers away from this configuration. It appears to be the case that the pattern of religiosity set in place by one's mid-20s is likely to stay in place into adulthood, and be elaborated, but not radically altered — except in unusual cases.
As we reflect on the past ten years and what 9/11 has done to our countries culture, I wanted to post a great video here from a colleague and true Hip Hop scholar, Dr. Mark Anthony Neal. His series Left Of Black, tackles issues from both a practical and scholarly point of view. I wanted to share this clip with you all here and have you listen to where we're at as a country ten years later. It is interesting to note how Hip Hop and rap have continued to be a voice in these times—albeit on the underground.
This episode aired earlier this year—and the new season of Left Of Black is starting now, but I wanted to post this as I think it captures the racial, class, and gender element so often not heard in both mainstream media and particularly mainstream rap music.
Enjoy, and let's hope the next 10 years are much better than the last! (Check out the rap "What if The Tea Party were Black?")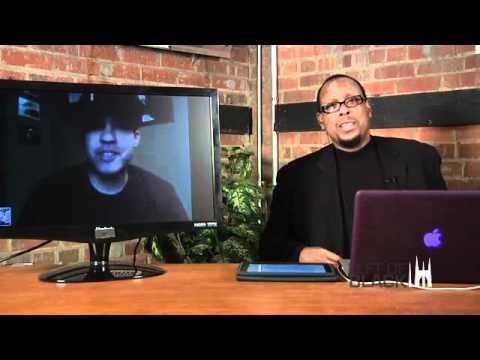 Jeffrey Tucker @ Chant Café has posted a helpful paper by Richard Scott reviewing similarities between Gregorian chant and contemporary rap/dance/pop. Judging from the comments, Tucker's readership doesn't quite appreciate the connection. But in a series of comments Scott defends both his case and its pedagogical background. I suspect the readers of R&T may be more appreciative. And perhaps more reflective and discerning than the categorical rap-haters among the chant crowd.
One follow-up to the earlier post on Zoe Keating.  Here she is giving a five minute "tech talk" about the lifestyle of a touring rock musician.   Her advice, in a nutshell, is "don't do it, become a songwriter (or an iPhone app developer) instead."  How she gets to that conclusion, though, is quite fun (and informative) to watch:
This semester I am teaching an intro to theology course and I decided to use music as a resource to demonstrate concepts and develop discussions.  While I have utilized film clips and other resources for this purpose in the past, this is the first time I decided to bring music into the classroom.  I have a personal passion for music and I thought it would be an interesting method to bring theological concepts to light.  In addition, because the course is required and rarely taken out of interest, I thought it would be a good way to grab attention.  What I found was that the use of music was a major success and created an atmosphere where students were excited to participate and gained a better grasp of the course material.
My course was structured by themes.  I began each new section with a song that conveyed the theological concept we were focusing on.  For instance, when discussing the topic of sin and evil I utilized the follow clip of the video of "Katrina Klap" by Mos Def:
When discussing social justice and personal responsibility I played the song "Dive In" by the Dave Matthews Band:
The discussions that spawned from this tactic were incredibly fruitful.  It created a communal experience for the students increasing dialogue.  Because the students were comfortable with the music being utilized, they were more confident in their own abilities and were empowered to engage critically in discussions.  In addition, because the music utilized was viewed as part of their culture, the students felt ownership of the material and were committed to their learning process.
Towards the end of the course, I welcomed the students to participate in this method by presenting a theological concept through a favorite song as a final project within groups.  Their enthusiasm was incredible as were the projects.  The students were excited to engage in the work and the entire class, myself included, took away a very positive learning experience.   After this course, I will continue to utilize music in the classroom and highly recommend it as a resource.
On Youtube, I recently watched this lecture by Prof. Jennifer Guderman of the Blair School of Music at Vanderbilt University, on women's changing roles in rock and roll.
Taking her narrative from Wanda Jackson through Janis Joplin to Madonna, Guderman charts some ways that women in popular music have led and reflected changes in women's lives in the United States over the past fifty years. With the exception of the Shirelles, Guderman's focus is mostly on the changing images of white female rock artists. As I listened to this interesting talk, it was easy for me to imagine the many places religion might fit into the story, from the influence of gospel music early on, to the larger influence of Christian expectations about women's roles, to the religious resistance to or sanction of the revolution in birth control, to Madonna's much-discussed Catholicism, and much else. (And I had not realized that the Spice Girls were such an influence on today's women college students; I'll have to check that with them when I get back to undergraduate teaching this fall.)
Tom Beaudoin
Anaheim, California
Although I have been teaching college for ten years, this term marked the first time that I taught an introductory course in practical theology to both undergraduates and graduate students in the same semester. Many Catholics in the United States do not know about the field of practical theology, identified as it has been since Friedrich Schleiermacher with the training of clergy in the Protestant tradition. But over the last several decades, practical theology not only broke away from an exclusively clerical focus in Protestant theology, it has come increasingly to be adopted into the Catholic theological curriculum (no doubt due in part to the increasingly lay and practice-intensive focus and production of Catholic theology).
Catholic theologians Karl Rahner and David Tracy wrote compellingly about the importance of practical theology as the domain of theology that deals with the creative analyses of the church active in the world. Basically, they argued, it is practical theology that has a particular Vatican II-styled "Gaudium et spes" vocation. Globally there are many Catholic theologians who identify as practical theologians, but the U.S. scene has been slower to give itself as fully to practice as a fundamental category of theological inquiry, with the exception of some strands of liberation theology (despite the focus on praxis, a good deal of liberation theology is an exercise in systematics), feminist theology (the same could be said there as well), and the relatively new field of spirituality. Practical theology makes the theological meaning of practice in church and society its basic material, and involves itself in multiple conversations with students of practice across many fields. Along with pastoral theology on the Protestant scene, practical theology in the Catholic and Protestant scenes are part of the professionally organized "clinical" arenas of theology.
My graduate students at Fordham, in the Graduate School of Religion, quite naturally understand that and how practice matters for Christian life, because most of these students are pastoral professionals who have come back for further academic training. You might be surprised, however, to
I think the capability of dealing with oneself, or of having oneself dealt with, in as transparent a way as possible, is something like a condition for maturing in what we perhaps too easily call "the spiritual life." And silence is a privileged practice that can allow one to get there, in the variety of now consoling, now desolate ways named in religious traditions.
But it is just at this point that many theologians question whether popular music and other "secular" practices, especially those that are electronically mediated, should be taken seriously for this spiritual life. Doesn't life in secular music in particular and popular culture in general necessarily call us away from silence and saving attention to self?
I would like to defend popular music practices as times and places through which spiritually meaningful askesis can and does happen. There can be of course no question of a simple theological endorsement of everyday secular musical practice. I would say what is at stake theologically is more complex: It is finding the ways that popular/secular music, as a formative/influential reality in which perhaps the majority of Western younger generations live, is not just a "text" for consumption but an elaborate network of cultural practices in which people are involved at conscious, embodied and unconscious levels. And in and through these practices of pop music cultures, people do find ways of coming to terms with themselves and others (including a relation to a claiming power of a "beyond" that might be named, however incompletely, "God").
Next Page »