Pages
Categories
Contributors
Recent Posts
Recent Comments
Recommended
Archives
I am thinking about the song "Angel from Montgomery." Here is John Prine singing his original version:
I am drawn to the ordinary imagery that makes up what the narrator of the song, a woman unsettled by her situation, reaches for as she tries to make sense of her world. "Make me an angel that flies from Montgomery," she pleads. "Make me a poster of an old rodeo." And then: "Just give me one thing I can hold on to / Believing in this living is a hard way to go."
Here is the Tedeschi Trucks band with their cover of "Angel from Montgomery" with a taste of Robert Hunter and Jerry Garcia's "Sugaree" following…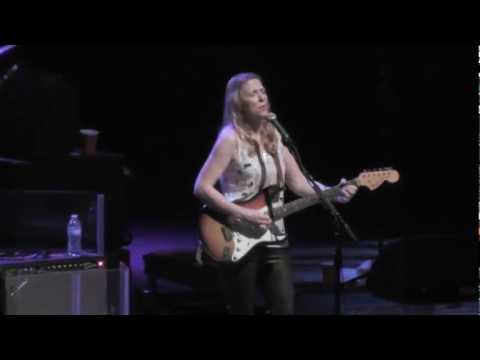 The "angel" of the song wants much more from her life than she can have. In her reach back to the "cowboy" of her youth, and her chagrin at the years that have passed, you can sense the sadness of her desire running out like water onto the pavement. She is not done with life, but all around her it (more…)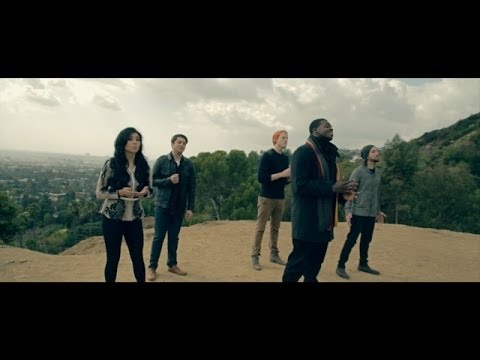 In 2008, Gnarls Barkley released the hauntingly beautiful "Who's Gonna Save My Soul."
The song begins with the lyrics:
I got some bad news this morning
Which in turn made my day
When this someone spoke I listened
All of a sudden, has less and less to say
Oh how could this be?
All this time, I've lived vicariously
Who's gonna save my soul now?
Who's gonna save my soul now?
How will my story ever be told now?
How will my story be told now? (more…)
In the New York Times print edition today, there is an editorial titled "Millennial Searchers" by Emily Esfahani Smith and Jennifer L. Aaker, arguing that young adults today, often known as "Millennials," are more committed to finding meaningful lives than is commonly realized. Their search, it is argued, has been urged on them by the collapse of the dream/myth of material prosperity in the wake of the financial collapse of 2008. Though the authors do not discuss spirituality/religion/faith/theology/etc, I wonder how this constellation relates to the search for meaning among young adults today, especially as so many identify spirituality as important in their lives. Moreover, given the massive surround that music represents in the lives of many young adults, I wonder further what tunes will be recognized as essential to the soundtrack of this cohort? It's always tricky, and perhaps impossible, to find songs that symbolize a cohort's spiritual quest, but I wonder what the basic candidates would be for today's young adults.
What are those songs? Middle-aged professors like me want to know, but I bet many parents of "Millennials" would like to know, too, as well as religious leaders and not least, maybe "Millennials" themselves.
Tommy Beaudoin, Hastings-on-Hudson, New York
You know, "the" new book? It's been a while since I reminded R&T readers about Secular Music and Sacred Theology, the book featuring various R&T contributors. Check it out at the publisher's website here or Amazon here.
Take a break from shopping and enjoy a little music!
Dave Nantais, Detroit, MI
Randy Kennedy wrote a story for Thursday's print edition of the New York Times on the intense and widespread appreciation of seventeenth century Dutch painting. In it, he quotes Tracy Chevalier, author of the bestselling novel Girl With a Pearl Earring, to this effect: "I think one of the reasons people are drawn to Dutch painting now is because it's not religious, by and large. It's people sitting around playing cards or a woman mopping the floor, or it's a fish market or an interior of a home. I think we like to see that window onto a middle-class world that is not all that different from our own. There's something like us in there."
Her comment situates art appreciation in the complexities of class identity in which it almost always resides, and in so doing it also says something suggestive for R&T readers about why art continues to attract, fascinate and compel. Her emphasis (I imagine) on the "now" ("people are drawn to Dutch painting now") suggests to me that she is speaking specifically about the present post/secular moments in global culture, in which one acceptable place for religion is as a secondary pursuit, an option, or a pragmatic handle on navigating life.
Perhaps religion has "always" been this way (so long as we have had "religion" as we understand it in the West, which according to recent research we have not always had), but it should make us curious, we who care about people's continued devotion to music, as we try to make theological sense of it.
Are theologians to shepherd "secular" people back to "religion"? By no means! Instead, theologians can model a way of being with reality that lets through the insistence of its "more". In that way, we honor the contemporary instinct for release and liberation through art and music while being the agents of life's deepening.
Tommy Beaudoin, Hastings-on-Hudson, New York
Happy Thanksgiving and a lovely Hanukkah to those in the States and everywhere else who are celebrating today!
Here is Natalie Merchant singing "thank you, thank you" as part of the chorus of her song "Kind and Generous":
And here is my favorite Hanukkah song, by the Maccabeats: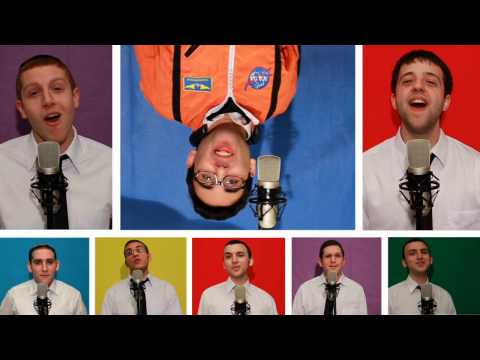 Here is a short summary of the paper that I gave last weekend, with Dr. Patrick Hornbeck of Fordham's Department of Theology, at the Annual Meeting of the American Academy of Religion, in a Practical Theology Group session titled "Beyond Single-Identity Politics." The research reported in this paper was generously underwritten by this grant from the Louisville Institute.
*
Catholic theology, from conservative to liberal, has typically been invested in single identity politics, including the claim that Catholicism is sufficient as a total religious identity. In recent years, however, new research has begun to trouble the assumption that Catholic identity is a singularity. Here, we aim to contribute to these conversations by sharing findings from our ongoing practical theological study of "deconversion" among U.S. Catholics. Drawing upon existing practical theological and social scientific research into religious disaffiliation and deconversion, and including questionnaires and hour-long interviews with Catholic "deconverts" and with pastoral workers, our findings point to several ways of pluralizing Catholic identity, theologically understood, to include Catholic subjectivities that are "non-normative." We conclude by relating the results of our research to emerging discussions in theology concerning multiplicity, hybridity, and polydoxy, and by commenting on prospects for future research in deconversion studies in particular and practical theology in general.
From Michael Iafrate, June 2009.
Next Page »